Tips for Using the iPhone's Security Features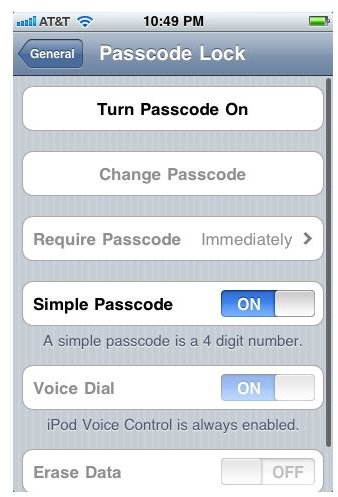 Lock and Key
In the modern age of purely digital data storage access security is one of the most talked about and developed features of techno-culture. Smartphones like the iPhone have become a central part of this type of interaction, and actually accessing account and professional content is only shifting more toward mobile devices. This makes security not only a passing interest, but a social and economic requirement. The iPhone includes security systems that you can access, and there are a number of measures you can take to keep the content and applications of your iPhone under wraps. Here is a look at a few useful iPhone security tips.
iPhone Passcode
The first thing you should do is to place a passcode onto your iPhone, which is the first line of defense against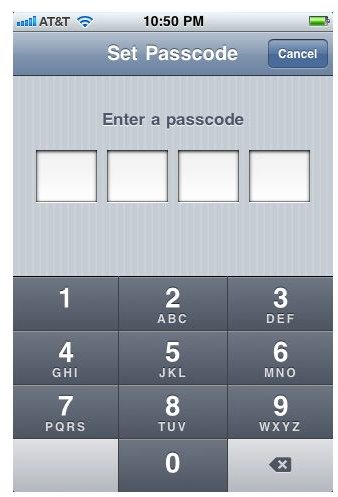 someone manually accessing your iPhone and its contents. Go into the Settings option and then go to General, which is at the top of the third section and right above Mail, Contacts, Calendars. Go down to the fourth section inside General and choose Passcode Lock, which is right under Auto-Lock and above Restrictions. The top button will be Turn Passcode On, where you will then be asked to enter a passcode twice. You will then be asked to enter this passcode when opening up your iPhone. In the Passcode Lock menu you can also take the option to turn the Simple Passcode off, which will change the passcode from a simple numerical code of four digits to a longer password option with the features commonly found in a password.
Secure Wi-Fi
For newer iPhone 4 users you are going to find that your new contract limits the amount of data you can use, which means that you are going to need to turn to Wi-Fi more often. Being on a Wi-Fi network leaves your iPhone open to those who know how to search their way through. Make sure that your iPhone is set to ask about available networks and to only connect to protected Wi-Fi networks, such as your own.
App Store Password
One of the most frightening things that can happen on your iPhone is for someone to connect to your iTunes and App Store account and spend money on music and apps without your permission. What you must do is make sure that you manually enter in your App Store password information and keep that as secret as you possibly can, including hiding it on your home computer.
Safari
Safari actually has a lot of security settings as default on the iPhone, but you should make sure to check them out and make sure that they match the normal internet browser settings that you would use for security on your computer. Go to Settings and then Safari, which is in the third section down under Phone and above Messages. From here you can go through and make sure that the basic iPhone security settings for Safari are there, such as keeping Fraud Warning and Block Pop-ups. Go to Accept Cookies and make sure that either From Visited or Never is selected instead of Always.
SSL Email
You are going to want to make sure that emails come encrypted to your iPhone, which requires them coming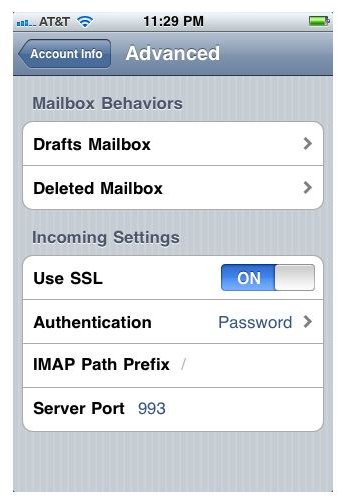 through SSL. This is set to "On" as a default, but you may want to check this if any changes to settings have been made. In the Settings section go to Mail, Contacts, Calendars, which is right below General and above Phone. From here you will select the email account that you want to ensure the SSL on, and if you only have a single account attached to your iPhone then this will be the only one listed. Select it and then go into Accont Info and then select Advanced, which is at the bottom of the screen. Here you will make sure that Use SSL is set to on, and also make sure that Authentication is set to Password.