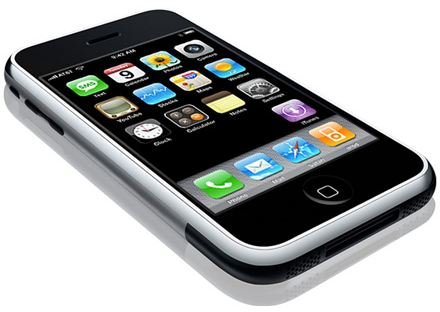 The iPhone for Cat Lovers
Loving cats and loving iPhones are two things that go hand in hand. The iPhone is without a doubt one of the best
mobile devices for cat lovers. There are a wide range of apps, games, wallpapers and even ringtones for cat lovers. Many of these great resources are available for free making the iPhone for cat lovers a reality.
Hundreds of wallpapers, ringtones, apps and even games are readily available in both the official Apple AppStore and through Cydia as well. Prepare to explore all the possibilities of the iPhone and learn how you can turn your iPhone into the ultimate phone to celebrate your feline friends.
Cat Apps & Wallpaper
The iPhone for cat lovers is an iPhone filled with cat apps. There are many different types of cat apps in the AppStore. Here are just a few examples of some great cat apps for the iPhone. If these don't convince you that the iPhone is for cat lovers than just keep on reading to see all the other great things the iPhone has to offer.
Cats!
Cats! is a humble little application designed by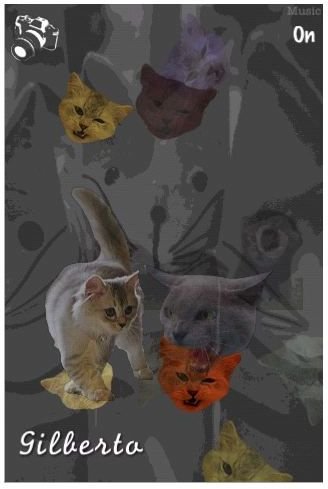 Gyscol SAS. Cats! is essentially a way to explore and share your love for cats as well as explore other people's love for their cats as well. Cats! features a huge database of user uploaded photos and sounds of their cats sleeping, in action and just about in every other setting. Upload your own cat photos and share your cat with fellow cat lovers who just so happen to own an iPhone as well. Cats! features great music, amazing cat images and even some great cat sounds. Cats! is a great example of why the iPhone is for cat lovers.
Ultimate LOL Cats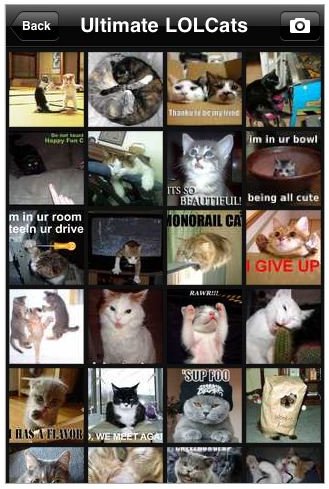 Ultimate LOL Cats is another great cat app for the iPhone by Matthews Familia. Ultimate LOL Cats is a way to access and enjoy all of the great images from the LOL Cats collection. There are hundreds, if not thousands of hilarious and cute cat images to look through. Catch the cats in all the craziest and funniest moments with LOL Cats. Pictures can be saved and used as wallpaper on the iPhone making Ultimate LOL Cats both a great cat app and an entire library of cat wallpapers for the iPhone. Ultimate LOL Cats will even let you rate your favorite cat wallpapers. Ask yourself, how many other phones have this much to offer for cat lovers? The iPhone is for cat lovers, without a doubt!
Once you realize that the iPhone is for cat lovers, the possibilities are endless. Searching the iPhone AppStore for the keyword "Cats" will bring up plenty more applications. There are seven a few applications to help with the health of your precious furry friend. Some more great cat wallpaper for the iPhone can be found here.
Cat Games & Ringtones
There are plenty of other great options that make the iPhone a great device for cat fans. Consider looking into iPhone ringtones for cat lovers or even a few cat games. Here is an example of a great iPhone game and also some great info on ringtones.
13 Cats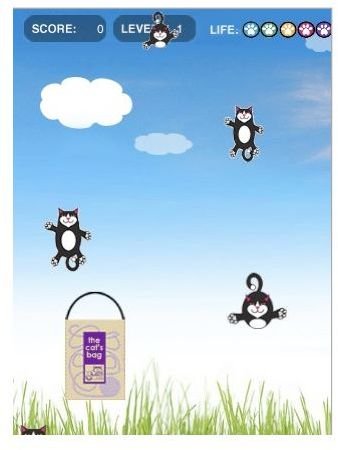 Sometimes one cat is not enough which is exactly why you should get 13 Cats! This is actually a great game for the iPhone by 13 Cats Catalog, Inc. Enjoy a great and fun game while indulging your true love for cats, right on your iPhone. 13 Cats is not only fun to play but filled with cut animations and sounds featuring your favorite furry mascots. Cat owners should not look past downloading 13 Cats as it is truly another great reason why the iPhone is for cat lovers.
13 Cats is not the only option for games on the iPhone featuring cats. Consider some other great options which are available for download in the AppStore such as Cat Physics or Cat Shot.
Ringtones for cats available on the iPhone are primarily available through Cydia for jailbroken iPhone's. Many options are available such as Cat's Meow and the Cat Symphony. The iPhone is for cat lovers, be sure to check out all these great suggestions and find some of your own.