Tips for Troubleshooting Problems With Your iPhone's Visual Voicemail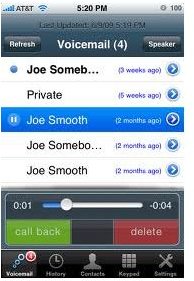 Visually
Visual voicemail is one of the unique features that first separates the iPhone from the standard cell phone pack. Instead of having to call into your voicemail it will actually appear as a visual item where you can select and play your voicemails from your iPhone, even getting clear information about the message such as who it is from, how long it is, and when it was left. Since the visual voicemail on the iPhone is such an involved feature it is bound to different problems that could come up. Here is a look at how to troubleshoot your visual voicemail when problems arise.
Establishing or Fixing a Voicemail Account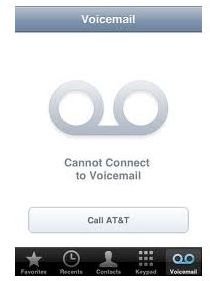 You are going to find that any time there is an interruption on your iPhone's AT&T service, or when the iPhone is brand new, you will not just have unavailable voicemail in your visual voicemail. Instead, in the Voicemail tab inside your iPhone's Phone section you will find that it first asks you to enter in a password or tells you that your password is incorrect. If you do not know the password off the top of your head then hit Cancel, which will essentially take you to an empty Voicemail prompt. If you are in the Password Incorrect pop up you can hit the "?" to the right of where you would enter in the password and it will tell you to call AT&T. There will be a Call button that you can just hit, and the call will begin. The number is also 611 from your iPhone. When you are on the phone you will find that you have a few voicemail options, such as setting up voicemail, learning how to retrieve voicemail, or setting up a new voicemail password. If you have not actually set up your voicemail account then you will want to go through this option, but if you have and it is now not working or giving you the "Incorrect Password" window then you will want to reset your password. AT&T will ask you for information like your billing zip code, and then it will send you a text message with your new password, which will be a four digit numeric code. You will go back to your Voicemail section in your iPhone and enter in the password, therefore re-establishing your visual voicemail and retrieving your voicemail messages. Your iPhone will not have unavailable voicemail again until a serious interruption, which can occur if you are late on paying your bill.
Voicemail Greeting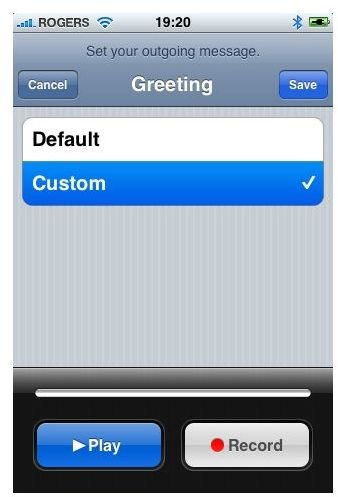 The default for your iPhone's voicemail greeting is one that just lists your phone number, and this may not be what you want. If you want to set a person greeting you can easily go through that without much troubleshooting. In your Voicemail menu go to the upper left hand corner of the screen and hit Greeting. Next, select Custom instead of Default. A prompt will come up for you to record your message, which will then be applied to your iPhone's voicemail. You will be able to hear it as long as your sound settings accommodate.
Deleted Voicemails
If you have deleted voicemails from your iPhones visual voicemail on accident you can usually recover them relatively easily. Simply go to the Deleted Messages option and then look through the folder to find the correct message. When you find it, select it, then hit the grey Undelete button. If you hit the Clear All button they will be long gone. These voicemails will continue to be gone, however, if you end up with unavailable voicemail. This is why the saving process is slightly different than that for iPhone text messages.