Best iPhone Navigation Applications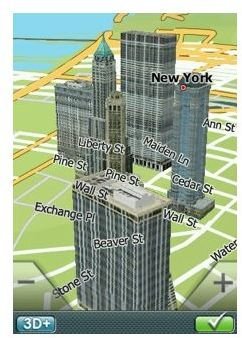 Magellan RoadMate 2010
The Magellan RoadMate 2010 is my favorite of all of the iPhone navigation apps currently available. The application can be purchased in the app store for $59.99 for US and Canadian maps, and $49.99 for only the US. Magellan offers users turn-by-turn directions, and has address book integration so you can choose to travel to "Dave" rather than have to type in his address each time you travel. Magellan RoadMate 2010 also has in-app music controls for users who like to listen to music from their iPhone while driving, and has a find your car feature which saves information about where you parked your car so you can find it later on. My personal favorite feature of Magellan RoadMate 2010 is the 3D Landmark feature, which shows 3D images of nearby landmarks to help you find your way.
Tom Tom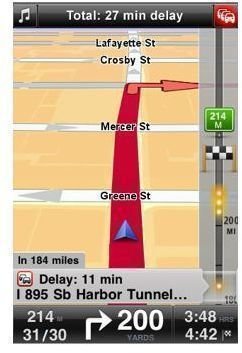 Tom Tom's iPhone navigation application is available for $49.99 for the US and Canada, and $39.99 for the US. The application gives turn-by-turn directions and has in-call and in-app integration so you can talk on the phone, or use another application and still get directions to your destination. Receiving a 5/5 in our review, key features of the Tom Tom iPhone navigation application include Route Share which allows drivers to email their route to people directly from the application, and optional fuel-efficient "Eco-routes" for green-minded drivers.
NAVIGON MobileNavigator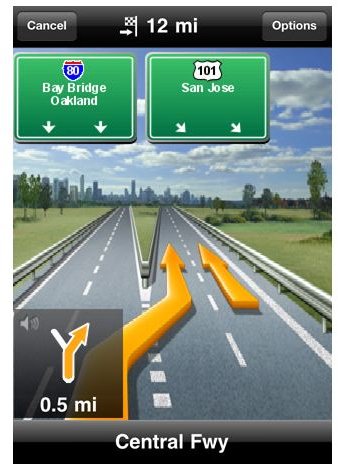 Created by Navigon, MobileNavigator is another good iPhone navigation program. This user-friendly application is available for $79.99 for US and Canadian maps, $119 for Europe, and $29.99 for a variety of region-specific options. My favorite feature of MobileNavigator is its virtual street signs, making the screen almost look as if you were driving on the road. The application offers 2 and 3D map displays, route planning, and iPod control, and can be connected to a Facebook or Twitter account so you can let people know where you are.
Motion X GPS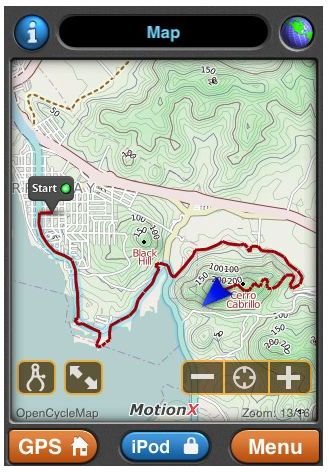 You don't have to be driving to need a navigation app. MotionX GPS is an iPhone navigation application designed primarily for use by people who might not be in a vehicle. The application costs just $2.99 in the app store and is designed for people who might be involved in outdoor activities such as hiking, camping, or mountain biking, and need a compass and altitude information about their location. The application shows your current location, and can guide you back to where you might have started your journey. If you find a new great route or are waiting to meet friends, you can email routes from the application to friends. I particularly like the photo feature, which allows you to upload pictures to specific routes, and the stopwatch feature, which allows you to determine your average speed and distance of travel.
MapQuest 4 Mobile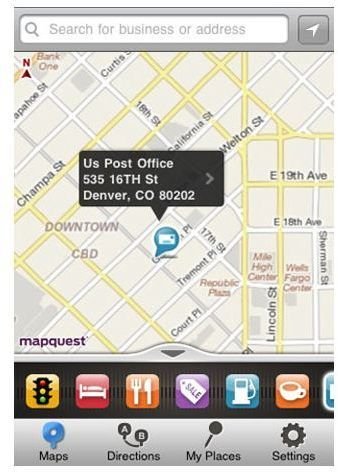 MapQuest 4 Mobile is an iPhone navigation application created by MapQuest. The application is your best bet if you're looking for something free, and it offers turn-by-turn directions as well as help finding local businesses such as gas stations and restaurants during your travels. It doesn't offer the same range of great features as the other iPhone navigation apps on the list but then it doesn't have the big price tag either.