Star Trek iPhone Apps on iTunes - Games, Phaser, Captain's Log, Books, Ringtones, and More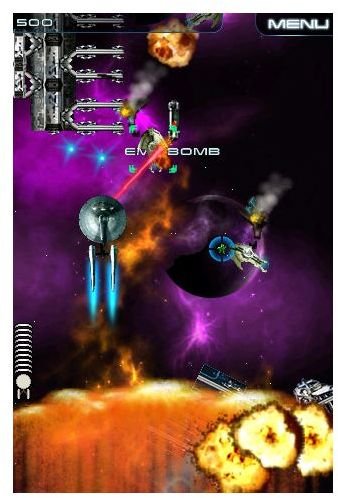 Star Trek Apps on iTunes
It is a testament to the popularity of Star Trek that it continues to be reinvented and still maintains its popularity after several decades. With the recent reboot of the movie series, it looks like another generation of Star Trek fans are being made. It should comes as no surprise that there are quite a few great Star Trek iPhone apps available on iTunes, and here's a look at some of the best ones.
Star Trek: The Mobile Game
This overhead space shooter was released to coincide with the recent Star Trek movie. It features characters and images from the new movie and allows you to interact with some of the more famous races from the Star Trek world, including the Klingons. This is a very busy space action game with some pretty sweet graphics and lots of explosions. It currently sells on iTunes for just $1.99.
Star Trek Original Series Communicator
This one is just too cool. It lets you use your iPhone just like a communicator from the original Star Trek series. You get all the same sound effects from the show, plus it lets you dial your friends. This is an officially licensed Star Trek product, so the sounds and voices are all authentic. You know that before cell phones came out you always wanted your own communicator, and now you can get this one for just $1.99.
Star Trek Captain's Log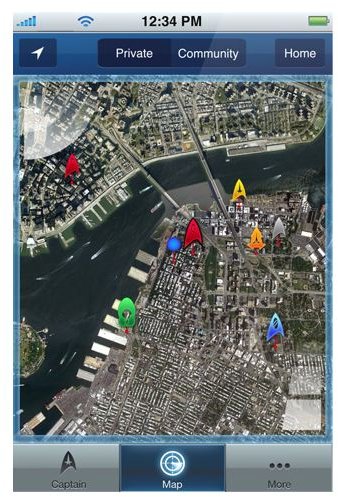 Imagine being able to maintain your own Star Trek style Captain's Log on your iPhone. Now you can do it with this great app. It integrates with the iPhone's GPS to let you keep track of your own personal adventures with photos, voice recording, mapping, and more. Even if you aren't that much into Star Trek, this is a really cool app for when you are out and about and want to document your trip. It would be perfect to take on a vacation or even a trip to the Disney parks.
Star Trek Phaser
This is a completely free Star Trek app that lets you mimic the Phaser from the movies and TV show. It features authentic sound effects and graphics, and is a fun little diversion to set to Stun or Kill and point it at your friends. It's a fairly simple app, so I'm glad that it is free.
Star Trek Klingon Phrasebook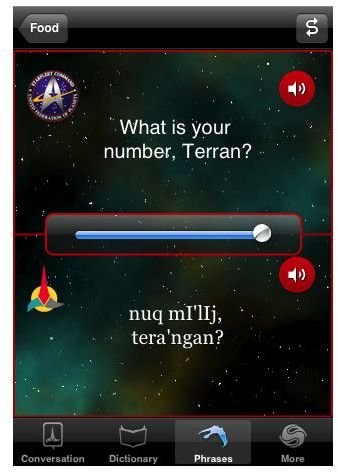 I bet you've always wanted to learn Klingon, and now you can with this Star Trek app. It's from Simon & Schuster, and works sort of like a dictionary. What's cool about is that some phrases include audio so you can hear how to pronounce the words on screen. It sells for just 99 cents, and learning a few Klingon words would greatly increase your geek cred. There are folks who actually know this language.
Star Trek Books
There are a bunch of Star Trek books and comics to be downloaded from iTunes, and many are just 99 cents. To start things off, you can download the free Star Trek Comics app that includes 3 free books, then it'll make it easier for you to get the rest. If you are into audiobooks, there are several dozen Star Trek audiobooks to be downloaded from iTunes, and prices start around $6.95 for titles that include Conversational Klingon and more.
Star Trek Ringtones
I was pretty disappointed by the choices for Star Trek ringtones to be found on iTunes. Under the music section you can find albums that include theme songs to various TV shows, but if you are looking for something specific like a Star Trek communicator ring tone, you may have to look elsewhere on the web. If you do a Google search for 'Star Trek ringtones' you will turn up a ton of results, many of which take you to sites where you can download sound effect files.
If you are a Star Trek fan, then chances are you like Star Wars as well. If so, check out these great Star Wars apps for iPhone, iPod Touch, and iPad.