The Best Free Keyboard Apps for the iPhone at the iTunes' App Store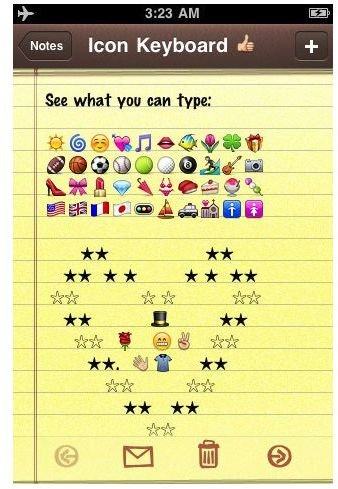 What? No Keyboard?
The iPhone's keyboard has been a major point of contention for users ever since its first release and, except for a few rumors surrounding the iPhone 5, there have been no major sign that a full keyboard is going to be applied to the iPhone anytime soon. To remedy what many people find as an annoying internal touch screen keyboard system that is hard for many people to type on there have been developers that have created keyboard app options for your iPhone, which work the same way as other iPhone apps that you buy and download from the iTunes' App Store. Here is a look at the best free keyboard apps that are out there for the iPhone, all of which are used for specific functions within the iPhone.
Icon Keyboard
Icon Keyboard is a keyboard app for the iPhone that brings a whole new series of options in. Instead of working as a standard iPhone keyboard it brings in a series of emoticons, the number of which is over 460. Beyond just iPhone emoticons, Icon Keyboard brings over 500 unicode characters as well. You can type in items like greek letters, arrows, and obscure digits, all right from within Icon Keyboard. It allows you to use these iPhone emoticons and unicode characters in most functions like including it into your SMS text messages, adding them to specific contacts in your Contacts List, and jamming them out in the emails you send from your iPhone. Icon Keyboard does take a little while to get used to, as anything with iPhone emoticons would, but once you do it allows for a much more colorful iPhone keyboard experience. There are a lot of iPhone emoticon, called emojis, applications available at the iTunes' App Store, but this is one of the only free iPhone applications with this feature.
Easy URL Keyboard Free
Easy URL Keyboard Free kind of says it all in the the title. This free iPhone application allows you to type out web URLs easily,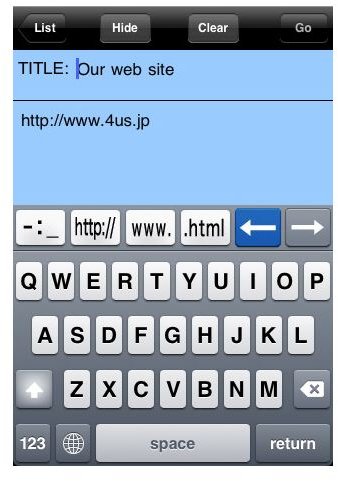 especially compared with the standard iPhone keyboard. The keyboard in Easy URL Keyboard Free allows for an arrow function to easily move around, keys in a slightly different position that is supposed to be easier for entering in URLs, and web based suffix and prefix keys. You do not just have to use Easy URL Keyboard Free in Safari or other iPhone internet browser. Instead you can utilize it in every situation where an iPhone keyboard is needed, that is why it does stand out as one of the best free keyboard apps for the iPhone. Try out Easy URL Keyboard Free and see if it works well for you, and if it does you can begin integrating it into your normal iPhone typing.
Chorded Keyboard - GKOS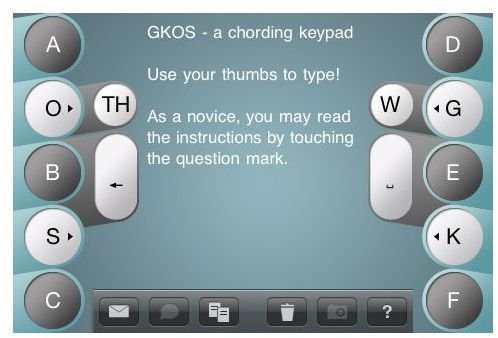 Chorded Keyboard may be the strangest of all the best free keyboard apps for the iPhone. With Chorded Keyboard you get a key format where you will enter in characters by pressing different keys together simultaneously. This explanation of Chorded Keyboard makes it sound somewhat complicated, and it absolutely is. You must attack these strings of letters with your thumbs, getting down the combinations you want. The reason this is a stellar iPhone keyboard option is that it is a unique format that certain users will take to incredibly well, and is more conditioned to the iPhone design rather than forcing an archaic keyboard model on this new technology. Try out Chorded Keyboard and see if you can start actually surpassing your typing speed from the standard iPhone keyboard, and all from a free iPhone application.