iPhone Individual Ringtone Not Working? Check these Troubleshooting Tips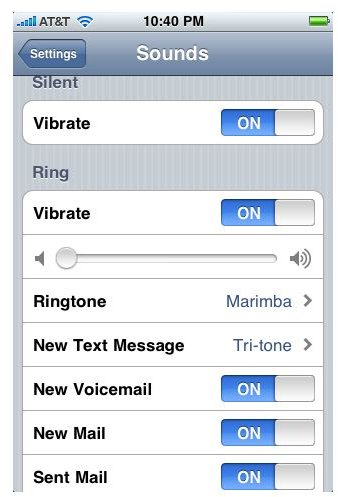 Is That an iPhone in Your Pocket?
The standard iPhone ringtone is known throughout the world, but now people are trying to branch out a little bit. The ability to hear your iPhone ringtone is a fundamental part of cell phone use, as without it you can be left high and dry when you need to connect. There are a lot of different factors that can play into this, and a lot of ways that problems can arise. Here are a few ways that you can try to troubleshoot iPhone ringtone problems when they creep up on you.
Ringtone Settings
If you are experiencing an iPhone ringtone problem, or simply the absence of one you believed to have been set, there are some logical first places to go to troubleshoot the issue. To begin, make sure that you have not turned down your ringer and try turning it up with the volume button on the left hand side of your iPhone.
The next place you should head to is inside your iPhone Settings. Go to Sounds, which is at the top of the second block of iPhone Settings and right above Brightness. It is in Sounds that you can make the choices for how the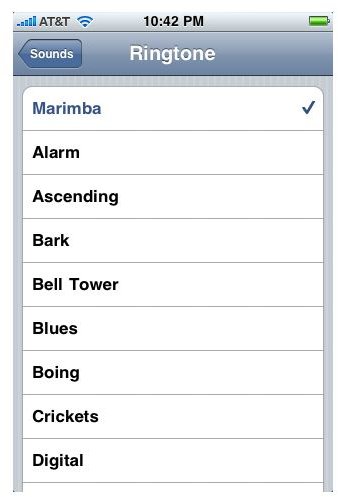 iPhone will address the ringtone situation as well as other basic iPhone sounds, such as the alert sounds for push notifications and text messages. If you are not hearing a ringtone at all you can check the basic volume of the ringtone you have set on your iPhone. If you are hearing a ringtone, but not the right one, just go directly below the volume bar to the option that actually says Ringtone. Here you can choose from the stock ringtones that you have on your iPhone. Marimba is the standard iPhone ringtone, and it is what will be set as default. You can try to locate an individual iPhone ringtone that may not be working, and make sure that it is present and selected.
Free iPhone Ringtones
There are a lot of free iPhone ringtones offered online for download, but you have to remain suspicious when you see the claim of free iPhone ringtones. A lot of these free iPhone ringtones will not turn out to be much, and when you try to use them on your iPhone you may find that there is a problem and your iPhone does not recognize them. If you do find a free iPhone ringtone to download you will have to make sure that it is in a .m4r format that can be used for that purpose.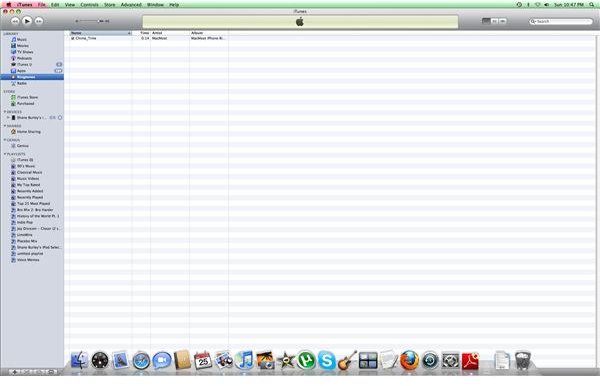 Once you download that free iPhone ringtone you can just drop it into iTunes, where it will act as part of your iPhone Ringtone library. When you go into your iPhone from under the Devices heading in the left hand column you can then select the Ringtones tab. Here you should make sure that All Ringtones is chosen if you only have a few and Selected Ringtones if you want to choose them specifically from your iPhone Ringtone library. When you sync your iPhone you will then have those Ringtones added to your Ringtones list.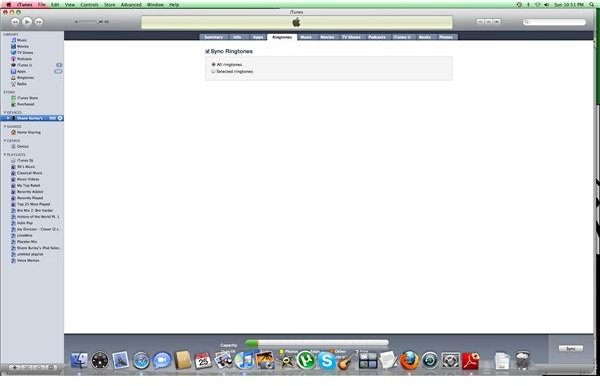 If you are finding a problem with getting them onto your iPhone you should go through the steps to troubleshoot it. First, check the file type. Second, go back into your iTunes and check the Ringtones library to make sure it is there. Then make sure that the specific ringtones have been chosen for sync, and that you have enough room on your iPhone to fit them on there. If an individual iPhone ringtone is not working that you downloaded you will also want to check the syncing issues around your iPhone, which has a few of its own individual points that you would need to troubleshoot individually. Check out our Troubleshooting Guide to iPhone Syncing for more on that.