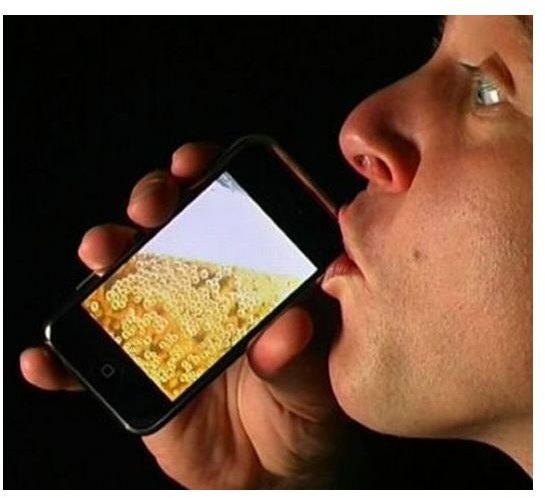 Novelty Beer Apps
iBeer - iBeer is one of the very first super successful novelty applications for the iPhone. It also happens to be a must-have for anyone who loves beer. After starting iBeer you'll be given a choice of several different beers and other liquids to fill up your virtual "cup" with. After choosing your favorite drink, the iPhone itself is turned into a representation of a mug of that drink. When you tilt the phone to the side, some beer will be removed, as though you are drinking it right from your phone. It's a great little tech demo of the iPhone's capabilities as well as one of the coolest party apps you'll ever find.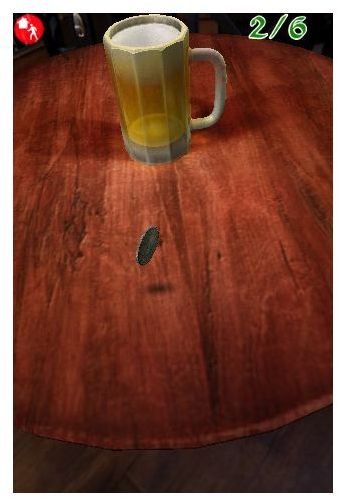 Beer Bounce - Ever play a game at the bar called "Quarters"? Most of you probably have, but for those who haven't; Quarters is a game where you take a beer, place it on the bar, and then bounce quarters off the bar in an effort to get those coins to land in the cup of beer. The game is played with two people and whoever makes the shot gets to watch the other person get more and more drunk as they are forced to drink the beer. Beer Bounce for iPhone is a 3D, fully rendered Quarters simulation, and one of the coolest beer games ever.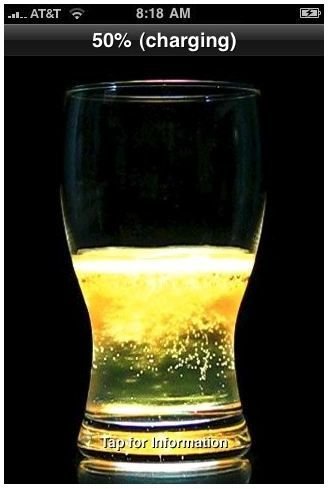 Beer Battery - Everyone loves battery applications, but never has there been such an app marketed at beer lovers. That all changed with the release of Beer Battery. When Beer Battery is powered up it displays a nice glass of brew where the amount of beer in the glass corresponds to the amount of power left in your battery. It's a rather clever idea, and a great novelty to show your beer loving buddies.
Beer Locators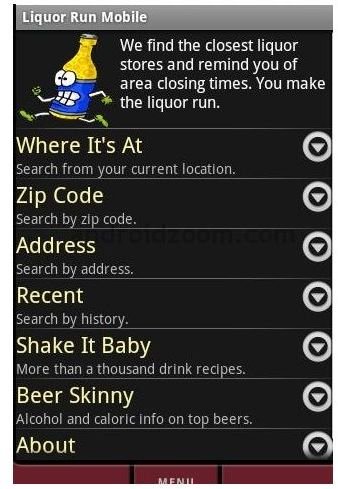 Liquor Run Mobile - Liquor Run Mobile is a liquor store locator, as if you couldn't tell that by the name. LRM uses business registries to locate bars in every corner of the United States. Power up Liquor Run Mobile and type in your area. There may even be liquor establishments closer to your home than you even realize. This app is especially helpful if you're partying in a town that you are not familiar with. Simply boot up the app and you'll be enjoying a nice stein of brew in no time.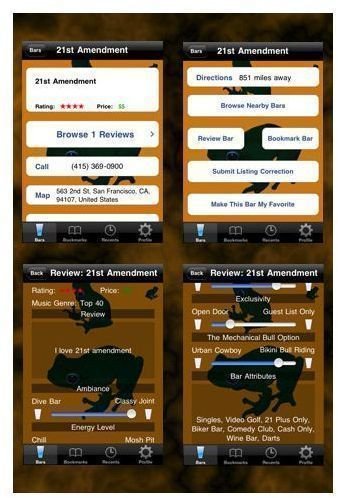 Bar Findr Touch - If you're in the mood to have some beer served to you, rather than have to go and find it wholesale, you might want to take a look at Bar Findr Touch. This app will take your location and present a list of drinking spots near you. Boasting over 60,000 bar locations across the country, and able to present instant contact information for every establishment, Bar Finder Touch is truly a drinker's best friend.