Watch Family Guy on iPhone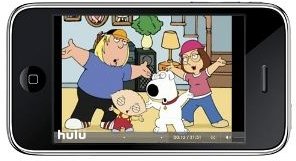 Can I watch Family Guy on my iPhone?
Family Guy is one of the most popular animated shows currently on TV, so it should come as no surprise that there are at least a few options to get some Family Guy content onto your iPhone (or new iPhone 4, if that's your thing). However, due to the fact that it is a licensed product, we are all at the mercy of the copyright holders when it comes to what kind of content that is.
Luckily, you can actually watch Family Guy on iPhone, but it might not be in the way you would prefer. Ideally, there would be a free streaming option that would allow you to check out new and old Family Guy episodes right on your iPhone. However, that is simply not the case. Still, you can get your Family Guy fix in a few different ways.
Family Guy options for iPhone
Hulu Plus - If you're looking for streaming Family Guy episodes straight to your iPhone the first think you'd probably search for in the App Store is the term "Family Guy". Nobody can blame you, as that is in fact what you're trying to find. However, when searching for that term you wouldn't find the only app that you can actually stream full Family Guy episodes on – Hulu Plus. Hulu Plus is the pay-per-month streaming TV application based on the popular webite, Hulu. You can stream full Family Guy episodes from as recent as the current season, as well as a plethora of other TV programs, for $9.99 per month.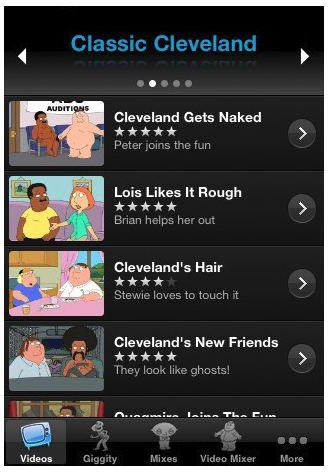 Family Guy - The official Family Guy application for iPhone, this app allows you to watch classic clips from the show, save favorite sections, and play short mini-games based on classic Family Guy scenes. You can share your favorite clips with your friends, and the application is optimized for WiFi, so if you're planning on using it for more than a few minutes you should probably search for a hotspot. For just 99 cents, this app is probably the most cost-effective option for those who want a few laughs without paying the big bill for full streaming episodes.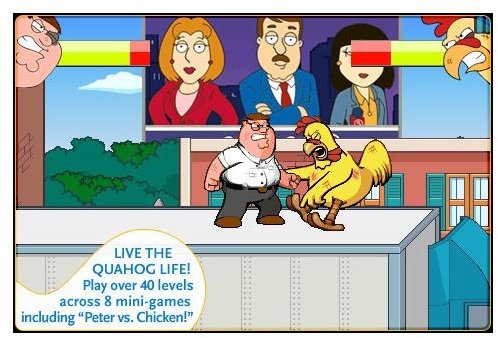 Family Guy: Uncensored - Another officially licensed app, but from a different publisher, Uncensored removes any kind of streaming video option and instead focuses instead on a mini-game collection. These aren't in-depth games either, think more along the lines of a free Flash game that you would play on any website, only here it will cost you 99 cents. While it may entertain some Family Guy die-hards, Uncensored doesn't offer much for the casual fan, besides a few minutes of bare-bones gameplay.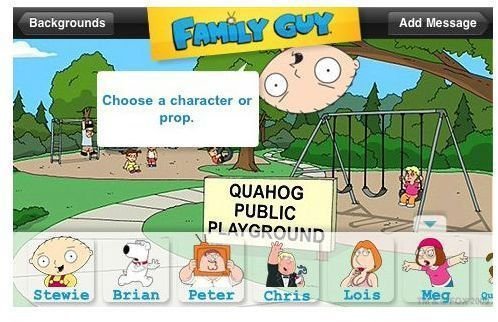 Family Guy Giggity Greetings - One of the most obscure licensed products for the iPhone, Giggity Greetings allows users to customize Family Guy themed post cards and send them to their friends. In-app purchases ensure you'll end up spending more than the 99 cent starting price, but it can be good for a laugh none-the-less.
If it's Family Guy iPhone wallpaper that you're after your best bet is to do an image search on Google where you'll find loads of free options to download.