The Best Sports Applications for the iPhone in 2010
ESPN 2010 FIFA World Cup
FIFA's 2010 World Cup is the biggest sporting event of the year, and ESPN has come out in full force getting coverage as widespread as possible. Since people are dialed into the FIFA World Cup consistently because of multi-day format a free iPhone application is perfect for staying up to date on what is going on at all times. From the ESPN FIFA 2010 World Cup iPhone application you get things like scores in a real time format, bracket information about who is progressing and who is up to challenge who, the overall schedule for the World Cup, rankings and predictors. Even when the FIFA 2010 World Cup has concluded the ESPN FIFA 2010 World Cup iPhone app includes serious content. ESPN included the national anthem for all thirty two teams involved, not to mention that there are complete profiles for each one. If you are a fan of the beautiful game check out Top Apps for Football Fanatics.
Wimbleton 2010
From the 21st of June to the 4th of July is Wimbleton 2010, the largest event in professional tennis. In a similar way to the FIFA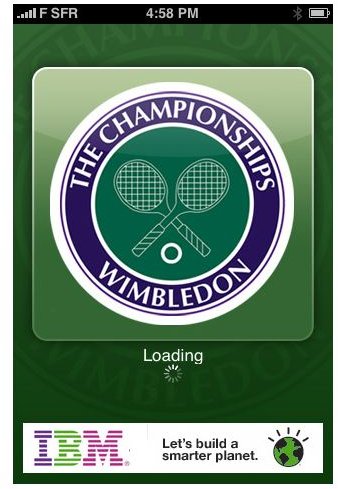 2010 World Cup iPhone app, the Wimbleton 2010 application focuses on bringing all the Wimbleton action and info to your touchscreen in real time. This focuses in on scores shooting in live, the daily schedule of matches so you can check in, a constant news stream from the Wimbleton 2010 courts, and little video highlight clips. You can also check in for the Wimbleton radio feed and see a series of pictures, but what is really best about the Wimbleton 2010 iPhone app is that it keeps you up to date any time you are away from the television. This way you never decompress from the competition as you can constantly check your iPhone.
Sports Illustrated
Sports Illustrated is feeling the crunch that most large scale print magazines are, and they are trying to remedy that by extending their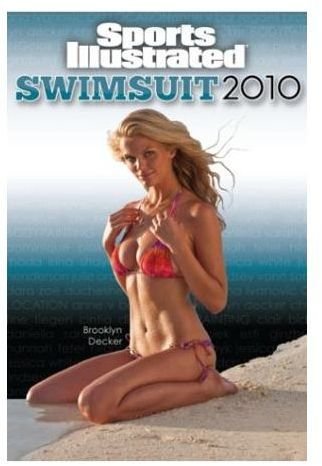 online and mobile content. This is why the Sports Illustrated iPhone application is a useful tool in 2010, and will likely hold even more content in the months to come. With Sport Illustrated on your iPhone you will end up with things like photos, text content from their magazine like features and news stories, live sports scores that will conform to your preference, and even a little bit of content from the past. If you are using the Sports Illustrated app on the iPad then you are really going to be impressed as they are really putting their effort into this model. On the iPad you can read Sports Illustrated almost in its entirety in a format that mimics a magazine, yet is better since you also have access to the Sport Illustrated online content. This may come in handy for the swimsuit edition.
iSport
iSport is a great free iPhone application that really just lets you find locations for different sports play. You can search by different sports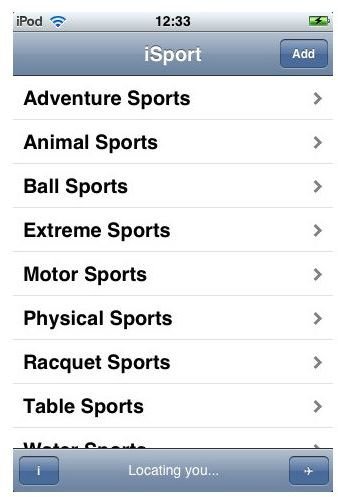 types and then get information, such as distance from your location, about that place. This is going to be a great way to find a place to play golf when on location, locate a rock climbing wall for the weekend, or find out where the local batting cages are.