Top iPhone Apps for Pilots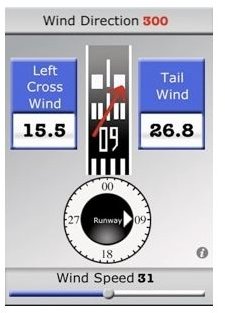 Wind Aid
Though there are several applications available for use, some overshadow others. The first of our great iPhone apps for pilots is the Wind Aid
application. It helps pilots to calculate the head wind and cross wind. In order to successfully implement this application the pilot has to be familiar with the runway, wind direction and wind speed. When the pilot enters these three values into the Wind Aid application, the app displays the head wind and cross wind information required.
Image Credit: www.airlinepilotapps.com
Co-Pilot
The Co-Pilot is another astounding iPhone app for pilots that acts as a multi-purpose flight planning program for general aviation. In other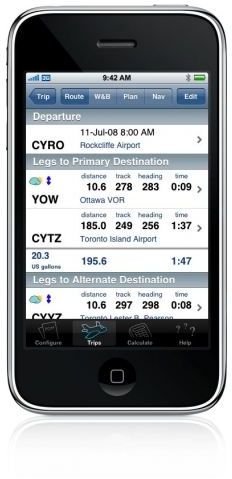 words computations that can only be performed by countless minutes of squiggling denominations, a ruler, a protractor and a highly advanced calculator can now be attained through this unique application. The Co-Pilot application takes your basic flight information and performs distance, time, weight, fuel, heading and balance calculations.
Image Credit: www.airlinepilotapps.com
Aeroweather
Aeroweather is another application that helps pilots with their flight preparations. This iPhone app for pilots provides the current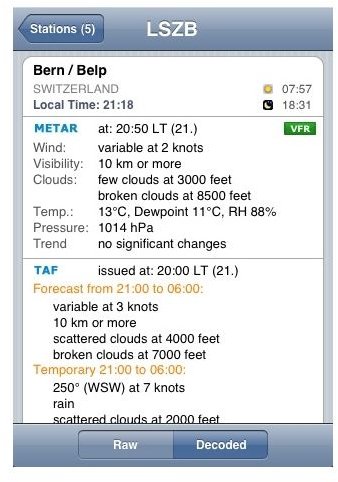 weather conditions accurately, and it gives weather forecasts. The app has a built-in database of worldwide airport weather stations and allows you to select them either by International Civil Aviation Organization (ICAO) code or name.
Image Credit: www.airlinepilotapps.com
Flight Update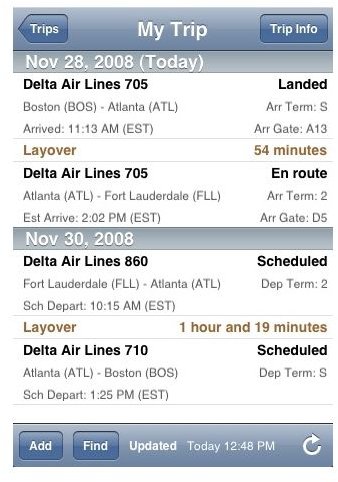 Among the array of iPhone applications for pilots, one application worth checking out is the Flight Update app, which is described as one of the most useful flight status apps for your device. Providing support to over 1400 airlines from around the world, Flight Update is an international product that can be utilized in almost every country. Flight Update allows you to track any flight's status and updates related to that flight. In simple terms this unique application allows you to recover the flight status by simply entering any flight along with the day and time of travel. Regardless of what date, time or month the flight is suppose to depart, by combining the seamless power of the best flight scheduling services with the best flight status services this amazing application will make your life more reliable and uncomplicated.
Image Credit: www.airlinepilotapps.com
PilotPrep
PilotPrep is quiz software for pilots or students who are studying for any of the five common FAA exams, namely instrumental rating,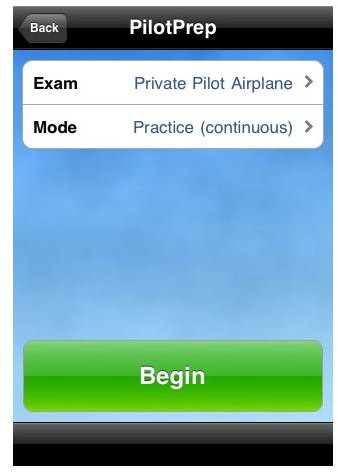 private pilot, recreational pilot, commercial pilot and sport pilot. The PilotPrep program includes 1100 questions that are from the FAA sample question bank. The questions include graphics, diagrams and well elaborated answers to help you understand better.
Image Credit: www.airlinepilotapps.com
-- Apart from the applications mentioned above, there are loads of other iPhone apps for pilots. If you have another favorite please post a comment.