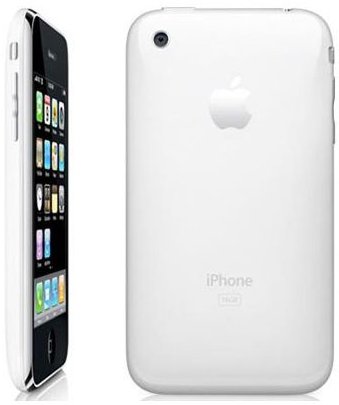 Before even starting to read this review you are probably thinking that there is no reason to buy a phone that looks exactly like its previous version but what you may not realize is that a simple change in technology can create a new wave of experiences for you. The iPhone 3GS may seem identical to its counterpart, the iPhone 3G, but the speed on this phone will leave you flabbergasted. In the fast paced world of the twentieth century speed has become a necessity one can not over look and this upgrade will help you keep up.
Design (5 out of 5)
Similar in design to the 3G, the iPhone 3GS is somewhat heavier and has glossy text on the back but that is about it, there are no other differences in structure between the two models. While holding the 3GS parallel to the 3G you will feel that the screen is more reflective and is more resistant to smudges and scratches. With convenient little buttons situated at specific points navigating the 3GS is a breeze.
Though the iPhone 3GS is just the same as the iPhone 3G from the outside, the minor changes include shiny text on the back cover and more weight. But, if Steve Jobs threw out one to you before it was released, you would probably not have been able to find the difference.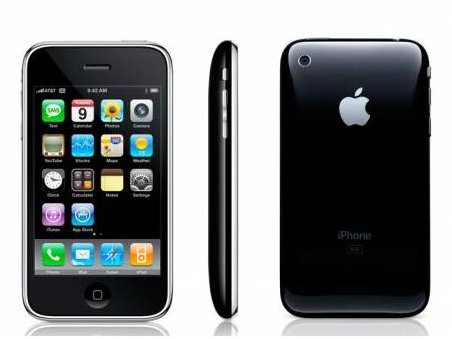 Image Credit : www.mobilephones.biz
User Interface (5 out of 5)
The iPhone 3GS took off at gallop and has been gaining popularity ever since. Since being unveiled this innovative creation does not leave much space for iPhone complaints. The basic phone options are quite easy to maneuver and pose little or no problems. All the menus are quite easy to locate on the iPhone 3GS and the user interface is more user friendly than even the Nokia N97. Usually using any phone in direct sunlight can cause irritation and clarity problems but with the iPhone 3GS's new display you can say goodbye to such issues.
Features (5 out of 5)
The iPhone 3GS provides great video recording with its 3MP camera as well as editing features and allows you to shoot video in any way you please. The camera allows you to record 640 x 480 videos at 30 frames / second, which is almost DVD quality. Trimming options allow you to remove any unwanted footage and with just a click away you can easily share these videos on YouTube. When emailing videos, the iPhone 3GS increases compression and shrinks videos' dimensions to 480 x 360 to get the bitrate of 800 kb/sec. The quality of the resulting videos drop down but it is adequate for the casual users and comparable to most videos created with cell phones.
(5 out of 5)
Additional features include a map that never allows you to lose your way, copy content from the web and paste it anywhere you please, a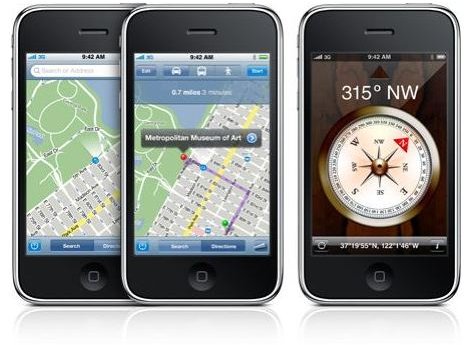 horizontal as well as a vertical keyboard and sending text messages that could never be more pleasing to the eye. A voice control feature diminishes your need for a handsfree as now you can simply say what you want from your mobile and it will comply with your demands.
Image Credit : www.zone-numerique.com
Performance (5 out of 5)
By simply drumming your fingers on the iPhone 3GS display you can easily bring to life the auto-everything feature which not only auto focuses but also controls the exposure and white balance, which in turn means your images come out better. Coming to the speed of the iPhone 3GS applications such as Safari, email and camera, everything loads more quickly, even rebooting the iPhone 3GS takes less time.
Email, camera and Safari, all load much faster than on the 3G model (both running OS 3.0 software). Coming down to what can make and break your iPhone dreams, the only visible drawback is the virtual keyboard that can be a tad bit difficult to navigate. Even if you become an iPhone Guru this would be the only place where you might occasionally struggle. Another great thing about the iPhone is that it offers above average battery life and now, with the speed doubled, searching for your favorite restaurant takes less time which leaves you with more battery fuel.
For longer iPhone battery life, read the tutorial - How to Improve iPhone Battery Life.
The Verdict (5 out of 5)
Today, the iPhone rules the telecommunication market and is considered as a top of the line touch phone with superior technology and amazing features. If you plan on buying an iPhone 3GS phone for yourself, one thing you can be sure of - it is worth all the money you are going to spend. The only thing that will hold you back is the virtual keyboard and if your whole life depends on text messaging , do not under any circumstance opt for an iPhone 3GS because it will hinder your productivity in that area.
-- Love it or hate it? Leave a comment in the comments box below letting us know what you think about the iPhone 3GS.