Video and TV Sites for iPhone Using Wi-Fi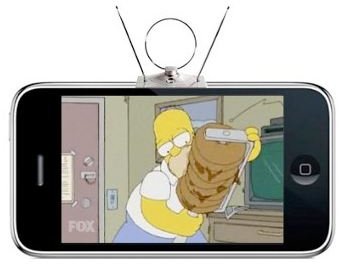 Hotspot + iPhone = TV
The iPhone is capable of much more than many of us are aware. This is especially true when the iPhone is connected to the Internet via a hotspot.
Hotspots are Wi-Fi internet connection points found throughout the world. Hotspots can be both free and paid, although more often than not they are free. Hotspots can be found in airports, cafe's, restaurants, libraries, hotels and just about everywhere else. Many individuals have a Wi-Fi router in their home making their home a hotspot.
Once the iPhone is connected to a hotspot the possibilities are almost limitless, with the power of a small computer in the palm of your hand the internet can be utilized to access video and TV sites on your iPhone and watch TV. The high quality screen on the iPhone in combination with a hotspot not only makes it possible, but very enjoyable to watch TV on the iPhone using hotspots.
The Paid Method
Watching TV from hotspots on your iPhone will require software to allow you to view the TV stream. There are both free and paid programs available, the choice is yours. We will start with the most popular paid programs to access video and TV sites on your iPhone through Wi-Fi.
netTV - netTV offers access to over 200 channels worldwide, including the larger networks in the USA. The quality of netTV streams depends greatly on the source and they are generally decent, although the audio is generally poor. The application itself functions fairly well. The channel line-up is fairly good with larger USA networks such as CBS and Fox. There are a large selection of international networks as well, including the BBC. Buffer time and initial loading time for channels depends on the quality of the feed but is generally slower with netTV than with some of the other options.
TVUPlayer - TVUPlayer is an excellent way to watch TV from hotspots on your iPhone. The channel lineup for TVUPlayer is very extensive with over 300 channels available. Many of the channels are international channels making TVUPlayer a particularly good option for fans of international programming. The quality of the video is typically decent, although the audio quality could use improvement. TVUPlayer does function very well on the later model iPhone's, usage on the early models results in audio issues. Developers commented that the audio issues are related to hardware limitations of the early model iPhone.
MLB.com at Bat - This application allows die-hard baseball fans to watch TV from hotspots on the iPhone. The lineup is restricted to two live MLB games a night and live audio feeds of all available games. The interface is very functional, the application is a true pleasure to use. Sports fans will be delighted by the impressive quality audio and video delivered by this application to the iPhone.
The Free Method
There are several ways to watch TV from hotspots on the iPhone. One of those ways involves the use of free applications. Free applications to access video and TV sites for the iPhone function just as well as paid applications, although some do not have access to certain networks.
Justin.TV - Many individuals may be familiar with the actual website for Justin.TV. Justin.TV enables users to view live streaming feeds from other users. The iPhone application is very well designed, loads quickly and has an incredible channel line-up. Most major television shows can be found playing on Justin.TV with no commercial interruptions. Movies in multiple languages are constantly streaming, live sports events and even video game matches. If it is possible to put it on television, you will find it on Justin.TV. The application can be downloaded free in the AppStore. Justin.TV is the perfect example of how to watch TV from hotspots on your iPhone.
CBS - The CBS Network has an impressive line-up of programming from their family of channels. The free CBS application for the iPhone will enable you to watch TV from hotspots on your iPhone. The line-up of programming includes many television shows from both CBS and Showtime. Shows such as Survivor, CSI and Star Trek: Voyager can all be streamed using the CBS iPhone application. The picture and video quality is spectacular with the CBS application for the iPhone.
Conclusion: Watching TV from Hotspots on Your iPhone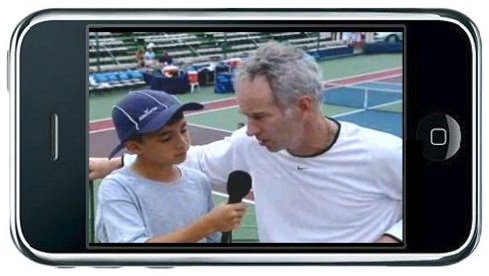 The process is fast and easy, simply downloading a few applications. These applications can all be found in the AppStore and with both free and paid applications it's a breeze to watch TV on your iPhone using Wi-Fi hotspots. Channel selection is usually very good and audio and video quality can range from decent to great.
There is not a better alternative for mobile TV viewing than watching TV from hotspots on your iPhone. In fact, watching TV on your iPhone using Wi-Fi truly shows how far technology and mobile networks have come. The days of battery operated black and white handheld televisions are long gone and the times of clear digital transmission are upon us thanks to the iPhone and Wi-Fi Internet technology. Many of the above listed applications work over cellular networks in addition to hotspots on your iPhone.