Tips and Tricks for Using the Google iPhone Application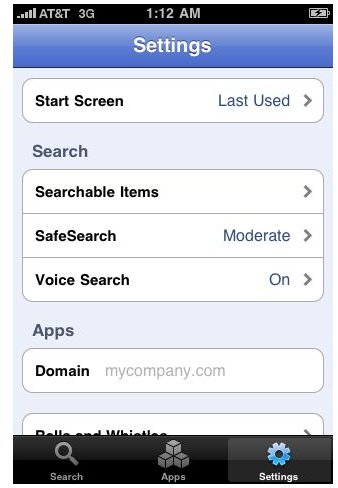 Google Me
Google may be the defining web service for the modern internet, spanning from email, to social networking services, to the most prolific search engine in the world. The features of this Google search service have been ported over in an iPhone ready form, which is natural given its popularity. With the iPhone Google application you have an integration of the basic search as well as the linking of Google's web applications, making this one of the most complete free iPhone applications available. Here are some tips to help you with working with the Google iPhone applications.
Google
To make the Google iPhone application work in your favor the best tip to follow is to customize it as much as you can. To do this you have to alter Google's settings, which are actually in the Google iPhone application itself rather than in the iPhone Settings. In the right hand Settings tab in the Google iPhone application you can choose what the Start Screen should be, items that you can search, whether or not you want Voice Search to remain on, and privacy functions. This is going to be the best way to make sure that Google for the iPhone fit your specific needs.
Apps
The Google Apps section is not as complete as it appears. What is there in the Google iPhone application is a large list of Google Apps ranging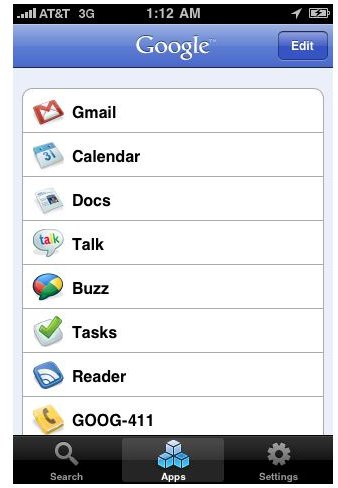 from Gmail to News to Buzz. These all act simply as links to those web applications in Safari. What this essentially means is that these are not essentially the best features of the Google iPhone apps or the ones to rely on. You can continue to use these, though you may want to save their use for when you have access to WiFi. Instead the best reason to use the Google iPhone application is simply for its search function.
Search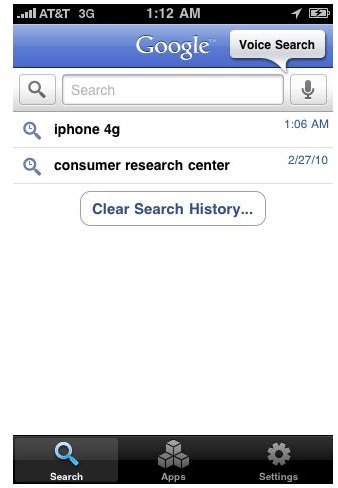 The Google Search tool in the Google iPhone application is really designed to do a number of things, not only just search. You are given the option to search in Google and then port your searches over to Safari once you have found the site that you want. This is actually a large waste of time since you can easily browse in Google and you will get most of the services that you are going to want. If you want to do several different searches in Google or return to the results of your Google search then you are going to have a tough time going back and forth from Safari. When you go over to Safari from Google you will close out the Google application and will have to open this back up. This is not as much of a problem on the iOS4, but still unnecessary.
Voice Search
You have the option to use voice searching at pretty much every moment in your Google Search time. To the Upper Right of your iPhone Search prompt there will be a standing microphone arrow you can select. This will begin the recording for your voice command and you will have a brief few moments to enter in your search key. Make sure that it is very quite in your location otherwise the voice control will have a tough time working out the search properly.