How Do I Use Google Calendar on the iPhone or iPod Touch?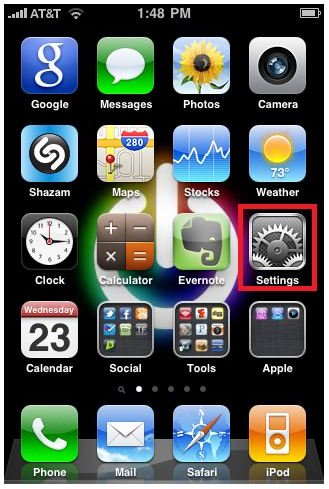 A Super Useful Tool
There are other ways to use Google Calendar on the iPhone or iPod Touch. You can use Google's mobile web-based calendar via Safari. This works pretty well, but requires a lot of refreshes, something a smartphone shouldn't have to bother with. Also, you could use several 3rd party apps for gCal on the iPhone. Now with iOS 4, though, the built-in Calendar app is one of the fastest and best options out there.
Instructions:
Detailed screen shots are available in the gallery below for each step!
Step 1:
Upgrade to iOS 4 or later. As far as I am aware, this will not work on any older versions of the iPhone operating system. If you still need to upgrade just do it normally through iTunes.
Step 2:
Go to "Settings."
Step 3:
Select "Mail, Contacts, Calendars."
Step 4:
You will see a list of all of your mail accounts. Only the Google ones are important here. Choose the Google account you wish to integrate with the Calendar app. If you have multiple calendars you would like to integrate from different Google accounts, you should be able to simply do these next few steps for each one. If you DON'T see any Google accounts, that is because you haven't set up your gMail account on your iPhone. Just click "Add Account" at the bottom of the page to do so.
Step 5:
You will see a page for your Google account. Toggle on "Calendars" and you are essentially done!
Step 6:
To view your functioning calendar, go back to the Home screen and select "Calendar" (it should have today's date on the icon).
Step 7:
If you see little dots on different days, that means those days have events associated with them. Click around to see if pre-existing gCal events have been integrated.
Congratulations, you're all done!
Step-By-Step Screen Shots for gCal Integration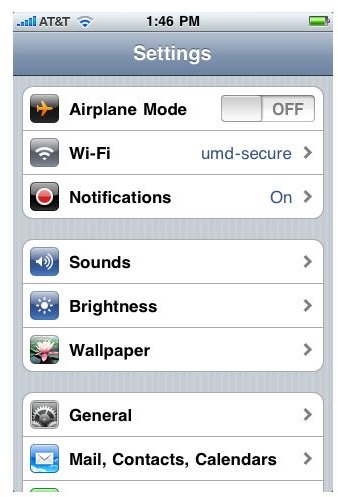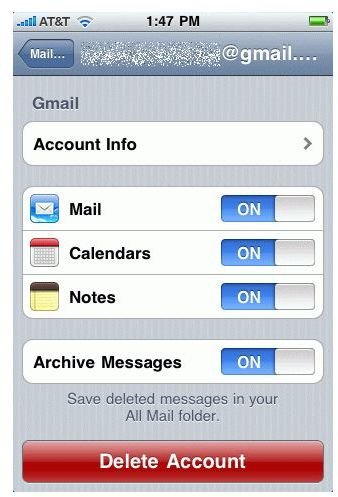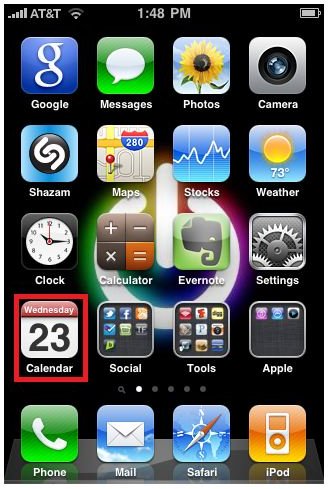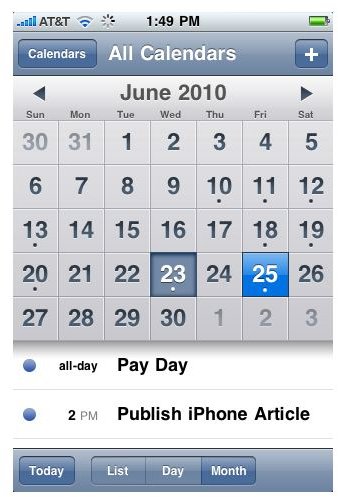 A "Pro Tip"
Now that you have gCal integration, you can set up reminders. Just go into the individual event screen (by clicking on the event and hitting edit) and you will see the option to add a reminder. These can be set at a number of different preset times before the event takes place. You will be alerted just like a normal iPhone timer alarm!
Enjoy Your New Functionality!
The calendar app on your iPhone or iPod Touch is now ready for full-time use. You can sync Google Calendar with your iPhone easily. It's unclear why gCal syncing was difficult on the iPhone until iOS 4, especially since Google had a direct hand in crafting many of the first apps. This is the kind of streamlined design that iPhone users have been waiting for!
Be sure to leave a comment if you have any questions or just find this article useful. You can also keep track of everything I do by clicking on my username above or following me on Twitter!