iPhone 4 Features and Why Would You Want One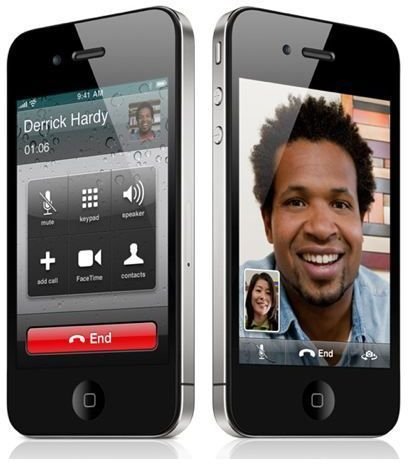 Features
The iPhone 4 features can be divided up into five headings - Facetime, Retina Display, Multi-tasking, HD Recording and Editing, and a 5MP Camera with LED Flash. These features are what Apple is using to market the latest version of one of their most celebrated products and these features will also be the reason why you want to have an iPhone 4. Let's take a closer and look at what each of these features has to offer.
**
Facetime - The iPhone 4 will have a front-facing camera which will make video conferencing finally a reality for the iPhone platform. What's good about the cameras is that you can use both of them for video calling or what Apple calls "Facetime." So, you can either let the person you are talking to see your face or switch to the back camera to let that person see what's around you. While this may seem a welcome improvement to the iPhone 3GS, there is one caveat here - Facetime will only work on an iPhone 4 to iPhone 4 basis.
Retina Display - To put it bluntly, Retina display is Apple's counter to their rivals AMOLED (or Super AMOLED) displays. According to Apple, it's a huge improvement from the iPhone 3GS display capability. It's the sharpest, most vibrant display resolution for the iPhone yet. As such the iPhone 4 will display text in books, web pages, and email crisply no matter what the size is. Of course, it follows that photos and movies will be displayed stunningly as well. Thanks to the iPhone 4 display's high pixel density which is so high that individual pixels are indistinguishable.
Multi-tasking - What can we say? This is one of the most wanted features of the iPhone 4 especially since rival smartphones already offer it. Finally, Apple is bringing multi-tasking to the iPhone 4. With multi-tasking you can switch between running apps without needing to restart each app, receive voice calls while keeping an app open, listen to music, keep GPS running all the time, and of course, complete tasks in the background.
HD Video Recording and Editing - Move over Flip camcorder and the likes, for here comes Apple's take on the handy and mobile video camcorder market. iPhone 4 will let you shoot, edit and share 720p HD video at 30fps. Even more fun is the fact that you don't have to download your video to your Mac anymore for editing purposes. You can edit it right on your iPhone using the upcoming iMovie app for iPhone. Now, this is one feature that will surely make you want the iPhone 4.
5-MP Camera with LED Flash - 5-megapixel may not be that high, especially since some smartphones already offer 8-MP cameras, but hey, it's a big improvement from the Phone 3GS 3.2MP camera, right? And with LED Flash, tap to focus and social sharing features - the iPhone 4's camera is definitely a keeper.
iPhone 4 Design and Form Factor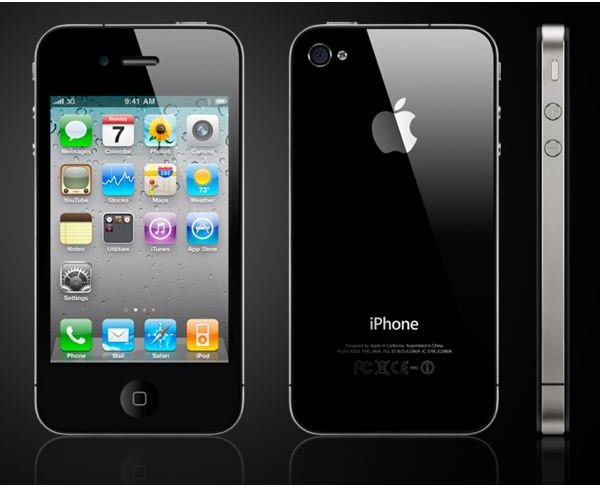 To be honest the first time I had my iPhone 3G, the first thing that made me fall in love with it was the elegant design and well crafted form factor of the phone. Apple had continuously improved in this department starting from the first generation iPhone to the current iPhone 3GS, and soon to the iPhone 4 as well. In fact, the iPhone 4's design could be the pinnacle of iPhone's design and form factor. Here's a rundown of the design specs of the iPhone 4.
Engineered glass panels - According to Apple, the iPhone 4 is made of two glossy glass panels made of aluminosilicate case, which is the same material used for the windshields of helicopters and high-speed trains. Considering the speed and height at which these vehicles travel, that material should definitely be durable.
Stainless Steel Band - Let's see, made from alloy, forged to five times stronger than steel, impressive structural rigidity, and thin and refined design - I told you the iPhone's design is a result of great craftmanship, right?
Gyro + Accelerometer - If the iPhone 3G and 3GS accelerometer blew you away the first time, this time around it's even better with the addition of what Apple calls "GYRO." It's a built-in 3-axis gyroscope which, when combined with the accelerometer, provides advanced motion sensing such as full acceleration, full 3D attitude and rotation rate. Translation: This feature will surely be loved by iPhone gamers.
And of course, other design features for the mic + speaker and multi-touch feature.
iPhone 4 Specs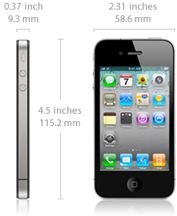 Enumerating the specs and features of the iPhone 4 takes a while. It's enough that we know of the following basic and essential specs. Get a load of these iPhone fans:
Apple A4 Processor
16GB or 32GB Flash drive
3.5-inch diagonal wide screen multi-touch display
5MP camera with LED Flash
Assisted GPS
Wi-Fi
720p video capture
Gyro accelerometer
137 grams
up to 7 hours talk time, 300 hours standby time
UMTS/HSDPA/HSUPA (850, 900, 1900, 2100 MHz)
GSM/EDGE (850, 900, 1800, 1900 MHz)
Good enough for you?
iPhone 4 - Bottomline
Should you get the iPhone 4? That depends on several factors. First, if you're an iPhone user since the first generation that means you're probably a loyal iPhone user. And there's no doubt that you'll be getting the iPhone 4. In fact, you must have pre-ordered it already and be eagerly awaiting June 24th. If that's the case, I envy you.
If you're not an iPhone early adopter and skipped the iPhone 3G and 3GS waiting for the ultimate iPhone version - this is it. Here's the most advanced iPhone that you've been waiting for. Don't even start telling me that you'd wait for the updated version of iPhone 4 later on. I'm pretty sure that if that's the case, you won't be using an iPhone anymore.
Bottomline is - the iPhone 4 is a great smartphone, worthy of the Apple brand. And because of this Apple branding the iPhone 4 can compete with other smartphones which are far more advanced technically speaking. Yes, I agree with you iPhone haters but this will not prevent me from wanting (and for sure I'm going to have) the iPhone 4. It's the greatest iPhone that Apple has made so far. I can't wait for the day when I finally hold it with my shaking hand.
Image credit
All photos and images courtesy of Apple.com.