Troubleshooting App Store Issues and If App Store Purchases Are Not Showing on iPhone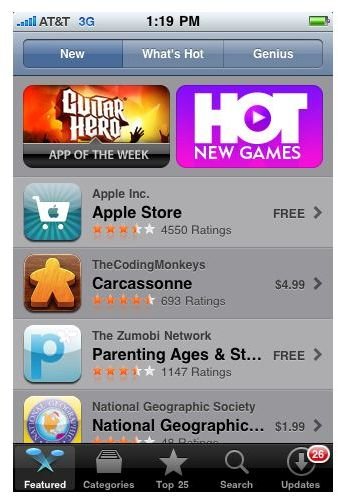 App Store Apparatus
The iTunes' App Store is really the only standard, and Apple approved, place for iPhone users to buy and download games and applications. Since this is the central location you will find that the App Store is a pretty constant staple in the iPhone owner's playbook, often turning into their most visited online retailer. Since this is an online service that is offered through a piece of software you will find that there are a number of issues that are bound to occur over the span of your repeated visits. Here are a few ways to troubleshoot common App Store problems that you may come into contact with, including App Store redemption codes and when an App Store purchase is not showing on your iPhone.
Outdated App Store
You are going to find that the App Store is a constantly changing animal where the format does not appear the same for long. If you are looking at App Store links online and then getting into your iTunes' App Store and seeing a different visual it may be because you have an older version of iTunes. This outdated software may also restrict you from properly downloading your selected applications or games. You should check the actual iPhone OS software to make sure that it is also up to date, but this should not be an issue for brand new iPhones.
Redemption Codes
App Store redemption codes are relatively common when developers want to promote their applications. App Store redemption codes will often be offered to journalists reviewing applications, as well as App Store redemption codes for different promotional offers. Often a promotional App Store redemption code is a one time only option and you will not get a second chance at it. If you find that you did not take the download correctly the first time that you entered the App Store redemption code then you will not get a second chance. In these cases you will just need to get a second App Store Redemption code.
iPhone App Store Limits
If you are using the App Store application on your iPhone you are going to be limited as to what you can actually download. You will have a size limit for the 3G network and even a Wi-Fi connection. If you are trying to download a larger application you may have to troubleshoot this App Store problem by downloading it directly from the App Store on to your computer and then syncing it over to your iPhone. This will also likely be true for updating certain applications on your iPhone.
Can't Find My Application
If you download a lot of iPhone apps you may find that it is hard to locate them at times. If you have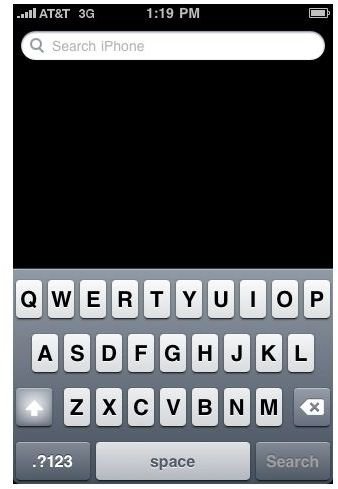 already downloaded an app and synced it, but the App Store purchase is not showing on the iPhone, you can try to troubleshoot this problem by going to the Search area and entering its name. If it comes up it has successfully synced to your iPhone, and if not the sync has not been successful. If you want to troubleshoot this common App Store problem you can try to delete some applications and then re-sync your iPhone to your computer. If the App Store purchase does not show on your iPhone, even after you have tried these methods, you may want to see if it is on your iTunes player in the Applications section.
Correct Log In
Most people stay logged in to their iTunes account all the time so it is easy to download iPhone apps, especially those that are free. This may cause a problem and ask you to log in, which is simple enough and when done correctly your download will just continue. If you notice that your log in does not work correctly you should double check to make sure that it is your username. You may have had a different iTunes' account logged in last time and this could cause an issue. If you find that your iTunes settings are not the same then you may also have found that you are logged in to another iTunes account. This is a fairly easy problem to troubleshoot as it just requires you checking the account information.