Creating Complete Contacts for Your iPhone Contact List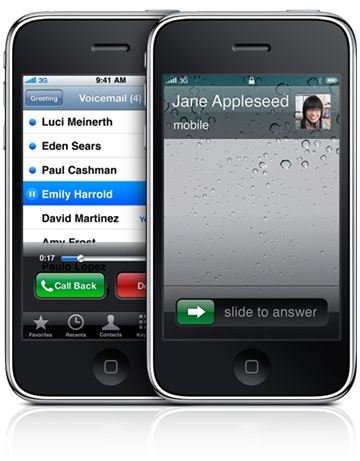 What is a Contact really?
One of the things that separates smartphones, especially iPhones, from more traditional cell phones is how Contacts are used. The iPhone Contacts are not simply a series of saved numbers but rather identifiable profiles for different individuals. Since the iPhone is really a mobile communication device instead of just a cell phone it has the ability to integrate a whole host of different communication methods for each Contact, which means you really have to build up each individual Contact so as to support that infrastructure. Here are a few tips on how to really put together a complete Contact so you can take full advantage.
Proper Information
It is no longer good enough to just put in someone's phone number and name. Instead you need to really address the specifics of the information that you are inserting into their Contact profile. When you get their number you are going to want to put that phone number under the type of phone that they are using. This will better address the type of number you are calling and will allow you to know what kind of communication modes are available to them. Since you are going to want to include multiple information logs to that person you want to have a single Contact for them, so it is important to put the phone number under the right classification so you can also add alternate numbers onto their Contact.
New Contact
When you are creating a New Contact in your iPhone make sure that you take a close look at all the available spots for information you can put in. After you assign the type of phone it is (Home or Mobile) and the name, go ahead and add in their email. This will allow you to send them an email from your iPhone Mail function simply by selecting them from your Contacts List. This further integrates email as a standard iPhone function. You should also add in a proper address, which is just as important as the email function. This will allow you to look up their location with your Location feature simply from their iPhone Contact.
Additional Information
From the regular New Contact spot you can feel free to begin adding additional information that is not quite as pertinent, but will flesh out your iPhone Contacts even more. If you add a URL you will be able to go to their website with ease. At the very bottom of the New Contact page will be "add field," which is unique and optional. This will allow you to add another area to their title such as a prefix, phonetic first name, middle name suffix, or nickname. You will also be able to add their Job Title and Department. What is really interesting about this area is that you can add their Instant Message contact information for services like AIM. This is the perfect way to begin integrating an AIM, or other instant message, iPhone application into regular communication use from your cell phone. This is also where you can add things like their Birthday to your Contact, which is good for holding a complete Calendar listing on your iPhone.
As you can see the simple Contact option can be used to consolidate a great deal of useful information about your contacts so it is worth fleshing it out and taking full advantage.