Blackberry vs. iPhone: Best Phone for Business

Blackberry vs. iPhone: Best Phone for Business
The long running rivalry between RIM's BlackBerry and Apple's iPhone scrambles forward as iPhone gears up to release their highly anticipated iOS 4. It has been a widely accepted notion that BlackBerry is the crème de la crème for business users as iPhone champions the realm of personal smartphone use. While BlackBerry has relished their coveted role of preferred business smartphone for years, Apple has taken steps to beef up their business appeal. Could we soon be witness to a smartphone battle to the death?
In light of new features due to be released with iOS 4, BlackBerry shouldn't be comfortable with their place on the business smartphone throne. In fact, they'll have to step it up soon if they want to have a fighting chance of remaining a major player in the smartphone game.
Business Management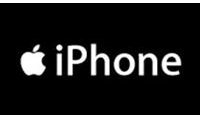 When it comes to business management, it is widely believed that BlackBerry is unmatched in business management and IT security options. A common misconception that RIM seems to have gotten comfortable with is that BlackBerry is nearly unrivaled as the business users choice of smartphone. Quite to the contrary, J.D. Power and Associates conducted a survey of business smartphone users and found iPhone to be the most preferred device. It's not a surprise, since Apple has improved it's security and business management features while BlackBerry seems to have remained stagnant.
Both smartphones offer the same or similar security features for business such as data encryption, wireless access to business applications, remote IT security controls (including ability to lock or wipe data from lost or stolen devices), etc. With few differences in options for IT management and business features, it boils down to ease of use. iPhone has long been the leader of the industry in focusing their efforts on simplifying smartphone functionality. Completing a simple task can feel like jumping through hoops with a BlackBerry because of excessive scrolling and menu navigation. iPhone is simply faster, more efficient and easier to use.
BlackBerry's failure to provide new cutting-edge devices and create a user-friendly interface is likely the reason for their slipping popularity amongst business users. In business management, iPhone comes out on top.
Applications
Applications are a key benefit for business smartphone users. Standard applications that are built in to a phone are not diverse enough to satisfy the needs of various business needs. Third-party apps become essential for business functionality and efficiency of use. BlackBerry simply can't keep up with Apple's iPhone App Store, which offers over 50,000 third party applications. Useful applications can be found for every imaginable business need on iPhone. BlackBerry is lacking in the application department, amassing a dismal 2,000+ apps available on their newly launched BlackBerry App World (released in 2009 to rival the iPhone's App Store).
App development is another important tool for business users. Designing exclusive apps to address specific needs for an individual business is a large consideration for many companies choosing a smartphone. Both devices allow businesses to design apps to cater to their needs. iPhone's app development, however, has more capabilities and is easier to use.
BlackBerry's lackluster application availability makes them the underdog when it comes to smartphone applications.
Email
One area that BlackBerry still receives some degree of preference is email capabilities. Many business users have to manage multiple email accounts at once, for which a unified email inbox becomes a great convenience. Until recently, BlackBerry was the only smartphone (of the two) to offer a unified inbox. iPhone is bridging that gap with the update to their operating system which will offer a unified inbox for emails and improvements to switching between inboxes. Once iOS 4 is released, the best email will once again be dependent upon ease of use.
Both phones are capable of opening attachments, but iPhone is still unable to open zipped attachments. Unfortunately for BlackBerry, emails are much simpler to view on iPhone: scrolling is faster, zooming is easier and there is no difficulty in viewing HTML within an email. BlackBerry emails can be more work to read than they should be. Scrolling through a long email on a BlackBerry is tedious. The text can also be difficult to read and BlackBerry lacks a simple zoom option.
Before the release of the new iPhone operating system, BlackBerry and iPhone are on pretty even footing in terms of email functionality for business since each has its pros and cons. After Apple's iOS 4 is released, however, iPhone will inch into the lead in terms of email functionality.
The Verdict
In this epic battle of BlackBerry vs. iPhone, BlackBerry is the sinking ship. With each operating system update and new device, Apple continues to offer revolutionary new features to iPhone business users. BlackBerry hasn't had any groundbreaking technology released in a long time. Too long. For a company that is supposed to be the flagship of the business smartphone, RIM hasn't brought anything new to the table. Apple has capitalized on RIM's complacency, pushing iPhone forward, not only as a worthy contender, but as the new go-to smartphone for business users. iPhone isn't just bringing something new to the table, they're changing the table itself.
Sorry BlackBerry, your days in the limelight are coming to an end. Continuing par for the course will only accelerate your death in the smartphone world. New, innovative ideas are the only things that will give you a fighting chance against the iPhone, but it doesn't seem that you have any new tricks up your sleeve.
The best phone for business, hands down, is Apple's iPhone.