How to Delete iPhone Contacts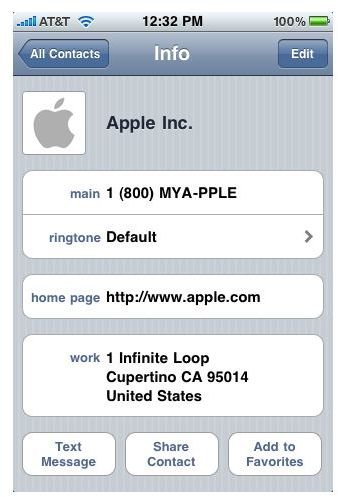 Different Ways to Delete iPhone Contacts
If you have contacts stored to your iPhone that you need to get rid of, you've come to the right place. Whether you need to delete one or all of them, there are several ways to delete iPhone contacts:
From the Contacts app
From the Settings menu on the phone
Connecting to the computer to restore to factory settings
"Erase Contacts" app from Cydia (jailbroken phone only)
Deleting a single contact can be done from the Contacts app on the phone. 'Erase All Content and Settings', an option in the Settings menu, will allow you to wipe any saved data from the phone; this will delete all iPhone contacts at once directly from your phone. You can also restore iPhone to factory settings from your computer which will also delete all contacts on iPhone at once. An additional option for jailbroken iPhones, is an app from Cydia called "Erase Contacts". We're going to take a look at how to do each of these.
How to Delete iPhone Contacts
Deleting individual iPhone contacts can be done in the Contacts menu from your phone. Use the steps below to delete an iPhone contact: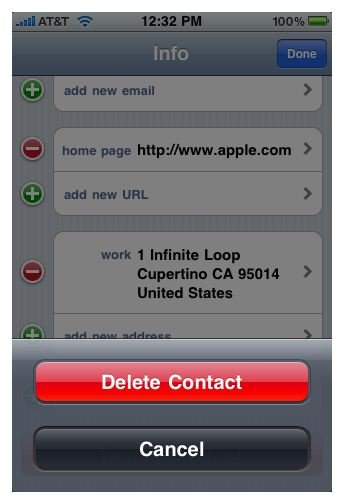 From the home screen, open Contacts
Select the contact you wish to delete
Press "Edit" (in the upper right hand corner)
Scroll to bottom of screen
Press "Delete Contact"
Press "Delete Contact" again to confirm
WARNING for Jailbroken iPhones
Do NOT use the "Erase All Content and Settings" options (shown directly below) on a jailbroken iPhone. Users are reporting that this causes a jailbroken iPhone to become bricked. The safest way to delete all contacts on a jailbroken phone is one at a time or using a Cydia app that was designed for jailrbroken iPhones. The following method is completely safe to use on a standard iPhone that has not been jailbroken.
How to Delete All Contacts on iPhone at Once
If you are using a jailbroken iPhone, read the warning above before trying any of these steps.
Delete All Contacts from Your iPhone: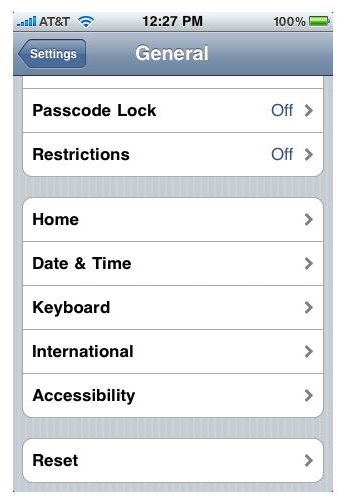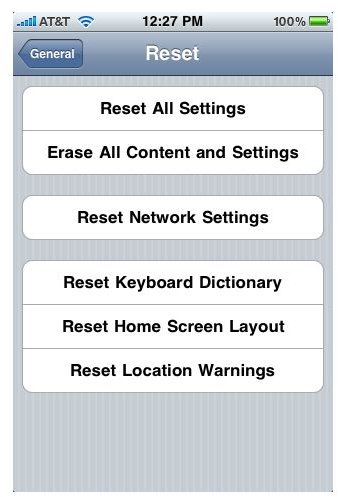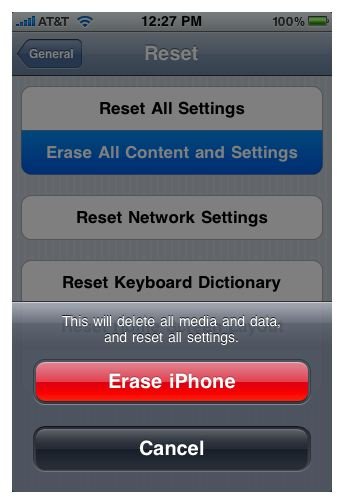 Open Settings
Select "General"
Scroll to the bottom of General settings
Select "Reset"
Select "Erase All Content and Settings"
Confirm by pressing "Erase iPhone"*
*This option erases all data saved to the phone, including: contacts, music, apps, photos, etc. Make sure to sync your phone to your computer to create a backup prior to trying this method.
Deleting All Contacts on iPhone from the Computer
To delete all contacts on your phone from your computer, you must restore the phone to factory settings. Sync your iPhone to the computer and select "Restore". When prompted, confirm that you would like to restore to factory settings. This will erase all saved data from your iPhone (contacts, music, apps, photos, etc.) If you are new to restoring an iPhone and need a little more guidance, read Bringing an iPhone Back to How You Bought It for step by step instructions.
Delete All Contacts from a Jailbroken iPhone
Jailbroken iPhones with Cydia installed have an additional option to delete all contacts at once. The "Erase Contacts" app from Cydia will get the job done. Follow the steps below to use the app from Cydia:
Open Cydia and search for "Erase Contacts"
Install "Erase Contacts"
Locate the "Erase Contacts" icon from your home screen (Contacts icon with a red 'x' through it)
Select the "Erase Contacts" icon*
*Launching the application will immediately erase all contacts from your phone without giving notice or asking you to confirm. Be sure to have a backup of your phone before downloading and trying this app.
Sources and Image Credit
"iPhone User Guide." Apple, www.apple.com
Screenshots provided by author.