iPhone Battery Graphic Guide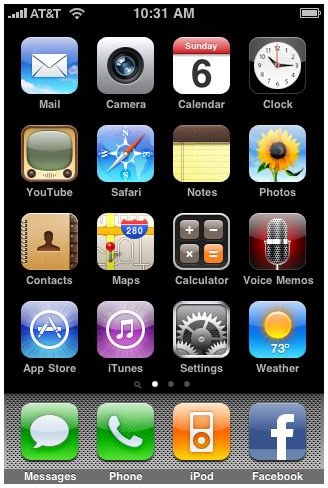 iPhone Battery Graphics
The last thing you want is for your iPhone battery to die when you need your phone the most. Keeping an eye on the amount of juice left on your battery will help you avoid an iPhone catastrophe.
Different iPhone Battery Graphics to Check Battery Life
On Screen - A battery symbol is displayed on the top right hand corner of your home screen (shown below in screenshot). The battery symbol shows an approximate level and a color. Green (or white) and full means the battery is near a full charge. Red and low means you are running out of battery life and need to charge your phone. You may also opt to turn on the percentage indicator. This will show you the percentage of battery life left, displayed next to the battery symbol.
When Plugged In To Charge - While your phone is charging, pressing the home button to illuminate the screen will display a large battery symbol that is similar to the small one that displays on the home screen (shown below in screenshot). The battery will be filled to show how far along the charge is. Again, green and full means the battery is near a full charge. Red and low means you are still very low on battery life.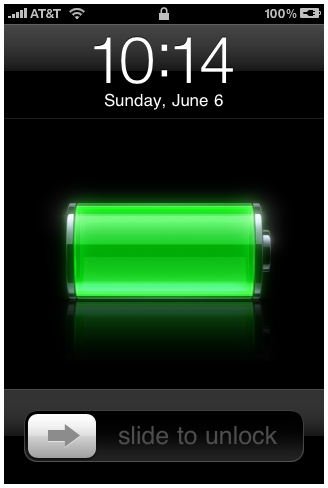 How to Turn on iPhone Battery Percentage Indicator
Your phone will not automatically display the percentage of battery life remaining. If you want an iPhone battery graphic that displays the exact percentage of battery life next to the battery symbol on the home screen, follow the steps below:
Open Settings from the home screen.
Select "General".
Select "Usage".
Top option is "Battery Percentage", slide to turn on.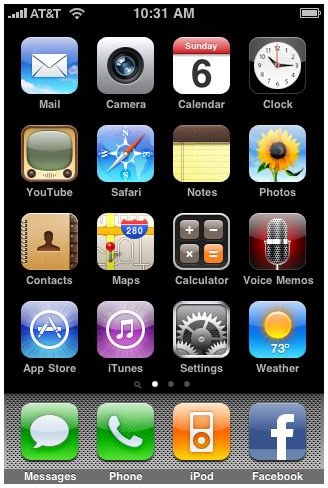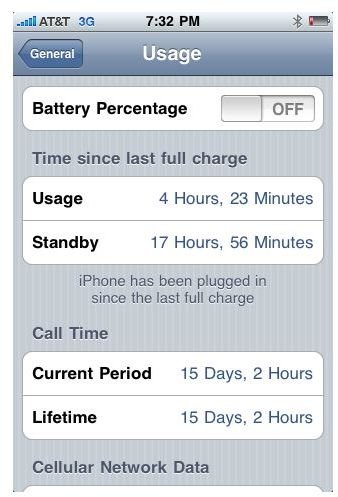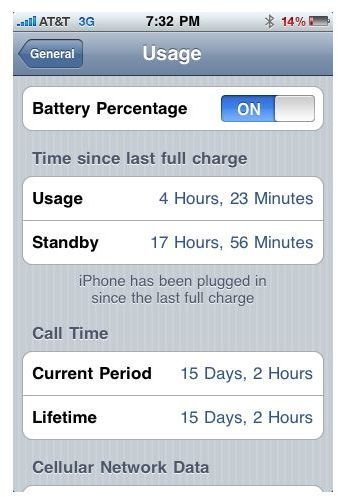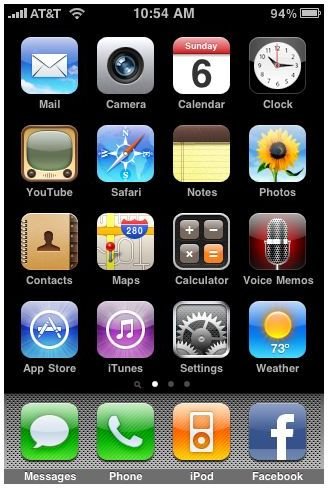 Low Battery Notifications on iPhone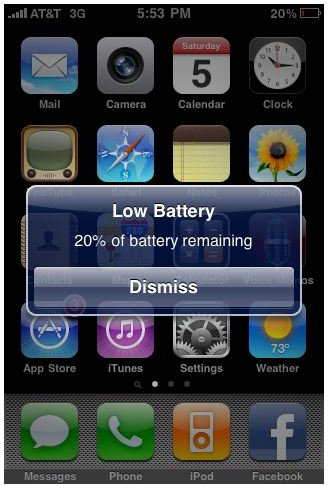 You will be notified when your iPhone battery is getting low. This iPhone battery graphic comes as a push notification (example shown to left). It is sent when battery percentage reaches 20% and again at 10%. When these prompts are shown, it is a good idea to charge your phone. The length of time that your phone will be able to operate on the amount of battery that is left will vary. Running Wi-Fi, Bluetooth, third-party apps, GPS, internet and other functions require more battery life than other simpler functions. Turn these items off if you need to stretch your 10-20% of battery life for a while before you charge.
For more tips on saving power check out Conserving iPhone Battery Life.
iPhone Battery Applications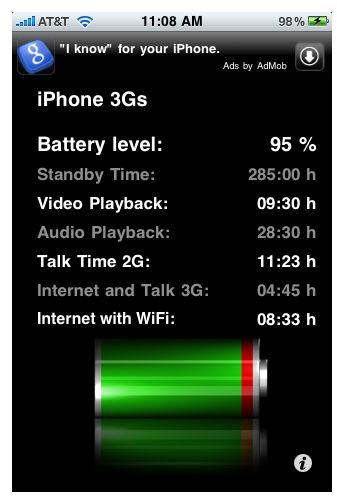 There are many different third-party applications available that indicate battery life. BatteryTime or iBattery (shown to the left) is an example of one such third-party app. When opened, the app displays the battery level with percentage. Listed below the battery level, the app breaks the battery life down into the amount of run time left on the battery (based upon functions used). For example, a 95% battery life would yield 285 hours of standby, 11 hours and 23 minutes of 2G talk time or 4 hours and 45 minutes of 3G talk time plus internet.
You can find more by reading The Best iPhone Battery Monitoring Apps.