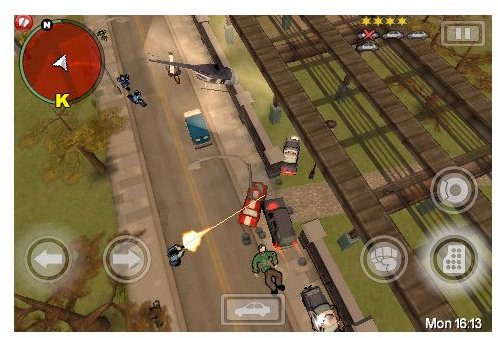 Grand Theft Auto: Chinatown Wars Lite
Chances are good that you have played at least one game in the Grand Theft Auto series. Chinatown Wars is the first mobile GTA game available for iPhone and iPod Touch. Notably, this game has gotten some outstanding appstore reviews, and looks to be a top seller. The lite version is limited in function, but is still fun to play. If you want the full version of the game, you can upgrade to GTA Chinatown Wars for $9.99.
Google Earth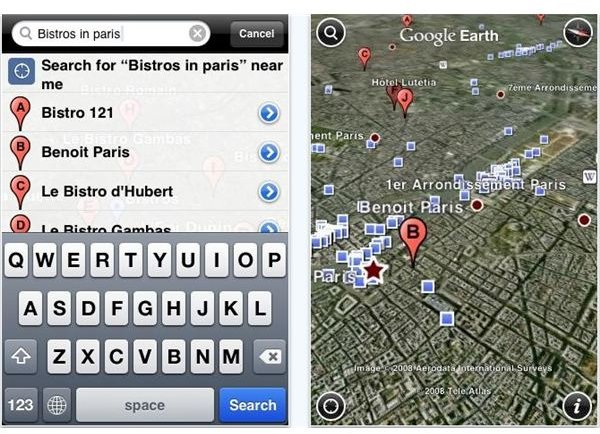 In all actuality, Google Earth is probably more useful as a mobile app than a PC download, as its satellite capabilities make for a handy traveling app. The mobile version allows you to pilot the globe (just like the PC version), and even jump straight to Google Local Search to find hot spots near you. You can also view Wikipedia articles about select destinations. Google Earth is a must have, and definitely a candidate for best free iPhone app.
Check out our Google Earth for iPhone review to learn more.
ESV Bible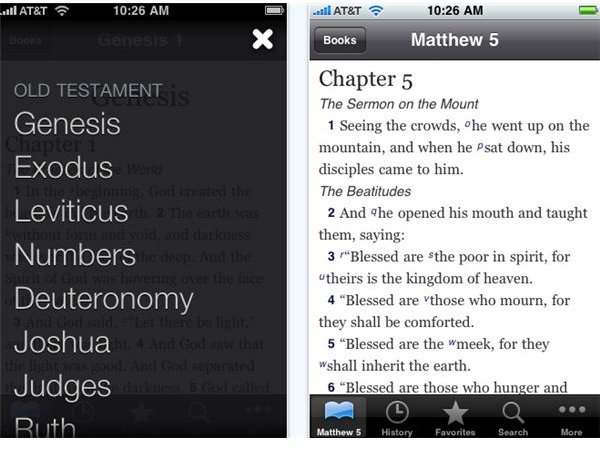 For the religious iPhone or iPod Touch user, this may be your next favorite app. For the non religious, probably not so much. Even so, the Bible is the best selling book of all time. There are a couple of different Bible apps in the appstore, all of which have gotten some pretty decent reviews. ESV Bible however, has a near perfect review.
Check out our Religious iPhone Apps article for more ideas.
Trapster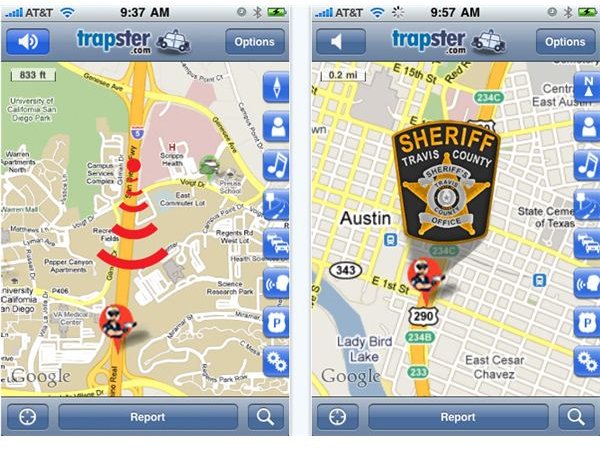 Trapster is one of the best free iPhone apps because it just may save you from getting a speeding ticket. Basically, Trapster is an application that is frequently updated with news on Speed Traps, police check points, red light cameras, and more. Not only does Trapster update the app, but users can also report speed traps and other police spots, which updates the app. Overall, this app has gotten some very good reviews, and some below average reviews. Still, it may be worth having if you are a fast driver.
Meebo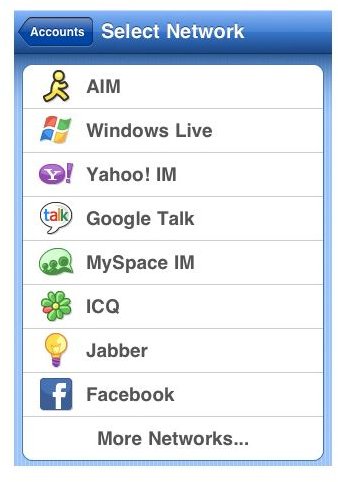 If you have multiple instant messaging accounts, such as GTalk, Yahoo Messenger, Windows Live, AIM, etc., Meebo allows you to sign into any of them, using a single app. This can be much more convenient, than having to download separate versions of the Yahoo Messenger app, AIM app, etc… Meebo is a best free iPhone app that has received very good ratings in the appstore.
Facebook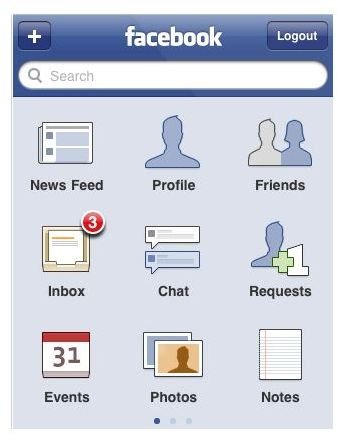 Chances are very high that you are a member of the popular social networking website Facebook. The Facebook iPhone app presents Facebook in a more usable way, and puts the most used features first, making Facebook navigation more convenient. Of course, you can always visit the actual Facebook website, but the Facebook for iPhone app is free, and it greatly simplifies the process.
Check our Facebook for iPhone review to learn more.
eBay Mobile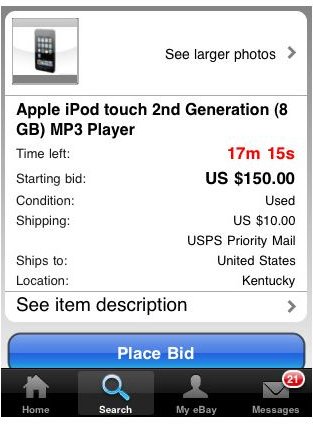 Frequent eBay buyers know that some items are not always set up with a convenient end time. Maybe the item is scheduled to end while you're at work, or maybe the item is scheduled to end late at night or early in the morning. Either way, you usually need to be by the computer and be ready to bid, for any chance at winning the item. The eBay Mobile app makes bidding more convenient, allowing you to simply pick up your cell phone, should you need to make a last minute bid. No need to sit by the computer and wait for an item to end. With the free eBay Mobile app, you can go about your day, and bid at your own convenience.
Of course, you could always use mobile Safari to go to the eBay website, but this app is much easier to navigate.
Check out our eBay for iPhone review to find out more.
The Weather Channel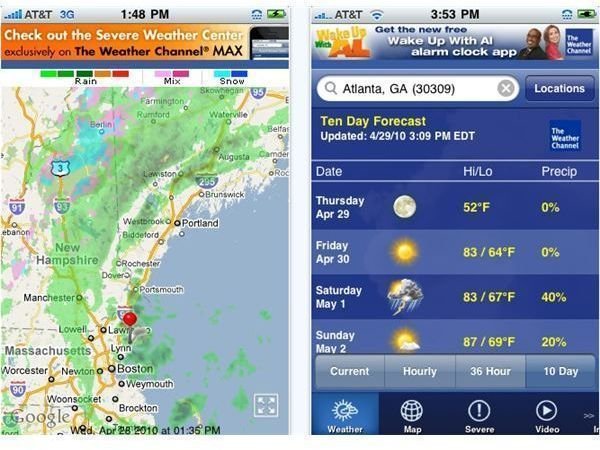 There are several different weather apps in the appstore, but The Weather Channel app has gotten the best overall reviews. With this app, you can do much more than just check the 10 day forecast. Other notable features include customizable radar maps, Google Maps integration, and pollen forecast.
You may also want to check out the Weatherbug app.
Instapaper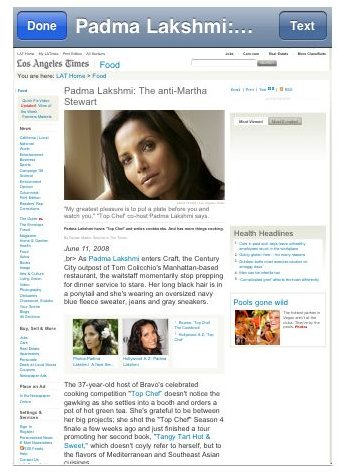 Instapaper is a very popular iPhone and iPod Touch app that lets you save webpages for later viewing. Although this app has a very simple concept, it's definitely a must have for anyone that uses their iPhone to browse the web. Check out Instapaper in the appstore.
Balance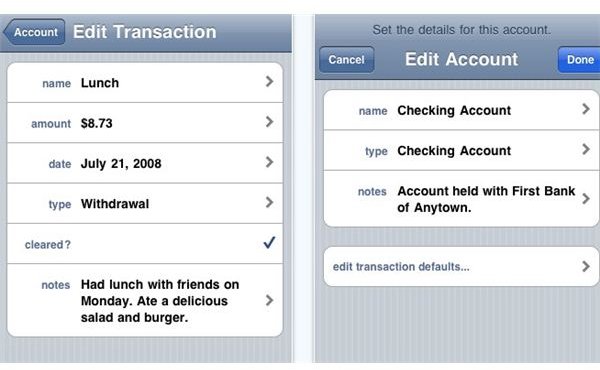 The practical Balance is a finance app that helps you keep track of all your expenses. If you have a hard time remembering where you spend all of your money, this may be just the app for you. Aside from being free, this app has some very convenient features. Notably, you can add multiple accounts, highlight items, and leave a note for each individual transaction.
Check out must-have finance iPhone apps for more ideas like this.
That's it for our top ten free iPhone apps. If you have not yet done so, be sure to check out the other articles in our series, for even more awesome iPhone apps and games. Chances are good, you may find some perfect apps to add to your collection.
This post is part of the series: Top 50 Best iPhone Apps on The Market
Looking for the must have, 50 best iPhone apps? This series covers the top iPhone apps of all varieties. 5 top 10 lists of the best in iPhone app games, utilities, and more will provide you with an all-in-one guide of iPhone apps to add to your collection. What are the best iPhone apps? Learn more.