The Best Personal Organizer and Calendar Applications at the iTunes' App Store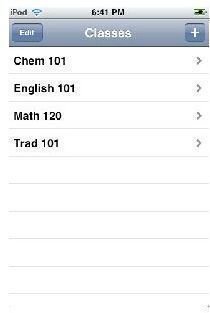 iPhone Integration
Now that smartphone technology has gotten to the point that it integrates almost every practical computer function that most people would need it seems more than logical that it should also act as a personal organizer. The iPhone has some of these personal organizer functions in the contacts and calendar applications that come as standard, but through the iTunes' App Store you can find some of the best contacts and calendar applications for the iPhone that go way beyond. Here is a look at some of the top personal organizer apps that can take your day to day iPhone functions to the next level.
Planner
If you are looking for a simple application to organize your events, calendar and dates then Planner is a great option. Planner only costs $0.99 and it allows you to include very basic and pertinent information for individual dates. This can include the time, location, notes and information. You can also get really detailed school information in there such as homework schedules, the percentage that will make up the final grade, and even a progress bar. Planner is one of the most basic of all the best contacts and calendar applications for the iPhone, and this is its strength. You will not be able to do everything you need with Planner, but it can meet some of your requests.
Pocket Informant (Calendar and Tasks)
Pocket Informant is maybe the most detailed of all the best contacts and calendar applications for the iPhone. Pocket Informant prides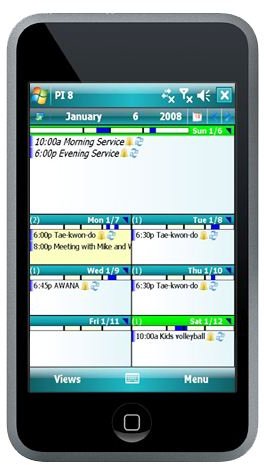 itself as a "GTD based tasks solution" application, which really means that it does full integration and allows for organization at multiple levels. Since there are multiple views in Pocket Informant you have the ability to go back and forth between views and do a full search of your contacts and calendar listings. You can begin breaking tasks and contacts into different sub groups, integrate the iPhone Maps feature, sync up with web services or Google calendar, and so many more functions that it is almost intimidating. If you can get the workflow down, then Pocket Informant is going to dominate your daily scheduling down to the finest moment. The price itself may be Pocket Informant's main deterrent as it clocks in at $12.99, making it one of the most expensive of all the best contacts and calendar applications for the iPhone.
SmartTime Free Organizer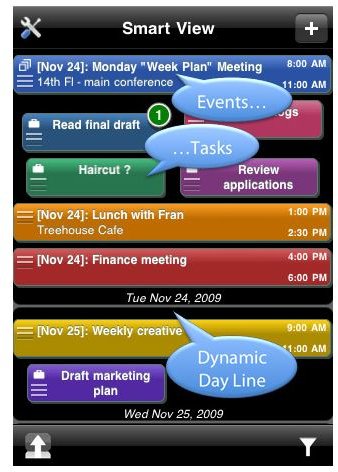 There are not that many free items amongst the best contacts and calendar applications for the iPhone, so SmartTime Free Organizer really does stand out. What SmartTime Free Organizer does well is present a nice block look that allows you to see a daily view with bubble blocks for things like events and tasks. You can create these blocks very easily by entering information for events and tasks or bringing in information from your calendars and contact lists already on your iPhone. You can also classify events and tasks into sub-categories, like recreation, errands, urgent, family, corporate, or grey flannel. This is also done very easily, which allows this free personal organizer app to really compete against the expensive big boys.
A Personal Assistant
A Personal Assistant is also a free iPhone application, and it works far differently than many of the best contacts and calendar applications for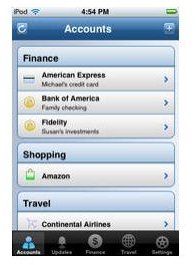 the iPhone. What Personal Assistant does is it takes different accounts you have, such as with banks or online subscriptions, and centralizes them into one source. This is something the other top personal organizer apps tend to ignore. What this allows you to do is send money transfers and check flight times right from the same application. When this is connected with other top personal organizer apps on your iPhone you can really begin to get things done!
This post is part of the series: Top iPhone Apps
Here are articles with lists of specific types of top iPhone apps.