RSS Reader Apps For Your iPhone That Sync With Google Reader - ARCHIVED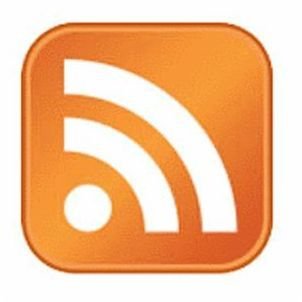 What is an RSS Reader?
In simplest terms an RSS reader is a program that allows you to read the headlines from different websites without going to each and every website. The headlines are collected within that program. Most RSS feeds will give you a summary or preview of the articles and will either open the full article within the program itself or in a web browser. Many readers also come with built-in subscriptions from popular sites that can be deleted or kept.
In order to be listed in your reader the site has to have an RSS feed. Usually the feed will be linked to the little icon below, which can be cut and pasted in the new subscription feature of your reader, or it might just say "RSS Feed."
RSS readers are available in desktop programs and mobile platforms. This article will cover several RSS reader apps for your iPhone.
What To Look For In An RSS Reader For Your iPhone
When I look for an RSS reader app there are a few things I am looking for:
1. Price plays a big part in whether I decide to buy an app. Free is great, but not always the best. However, expensive is not always the best either. My current RSS reader was $.99 and is much better than my $4.99 reader app that I no longer use.
2. Google Reader syncing is something that is a must for me. Google has a service called "Reader" that is an online RSS program. You can add and organize your subscriptions through it. Many apps and desktop programs will sync with Google Reader. It is a must for me because I read RSS feeds on my iMac and my iPad and my iPod Touch. I don't want to see the same headlines labeled new in all three locations. With Google Reader syncing I can read the headlines on one device and have the program mark them as read through Google Reader. Then when I go to a different program or even the same one later in the day I only get new headlines.
If you are not using RSS readers on more than one device then this feature probably does not matter to you and opens up your options of apps to a lot more possibilities.
Editor's Note: Google Reader is being shut down July 1, 2013. This article was originally writte in 2010 and has been placed in our archive.
3. Speed is also important. My current reader on my iPod Touch is really fast. Of course, you either have to buy it to test this feature or depend on the reviews in the app store being truthful.
4. Is it a universal app? Universal means it has an iPhone/iPod version and an iPad version built into one app. You only pay once and get both versions instead of having to pay for a second version if you really like the first one. This is not a must, but it definitely influences my purchases these days.
The RSS Reader Apps
There are many RSS apps in the App store. Here are a few that I have tried and what I think of them. All of these apps sync with Google Reader.
There are many other RSS readers in the App Store available for the iPhone. These are just four of them.
Do you have a favorite RSS reader for your iPhone? List it below.
Reeder
Reeder ($2.99)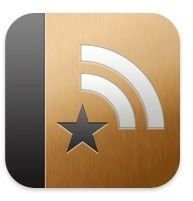 Reeder is my favorite RSS reader in the group. I discovered it when the reader I had been using became very buggy and kept crashing and I am still using it. Reeder is not packed full of features, but it is very clean and VERY fast. In fact, it is the fastest RSS reader program I have used. The feeds download almost immediately. It is not a universal app, but it is still worth buying if you want simple and fast. I have not figured out a way to add a feed to Reeder besides going to my Google Reader account.
MobileRSS
MobileRSS ($2.99 for pro)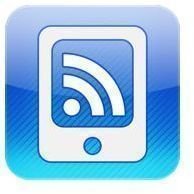 If you want a full featured RSS reader, you might want to look at MobileRSS. MobileRSS is available in three flavors: free, $1.99, and $2.99. Each one has more features than the previous one. MobileRSS is not as fast as Reeder, but it is faster than many apps I have tried. This is also not universal, but an iPad version had been submitted as of this writing. I do not know if that means a universal app, or a different version just for the iPad.
NewsRack
NewsRack ($4.99)

NewsRack is the only universal app on the list, which makes it very appealing if you only want one purchase for an iPhone and an iPad. It is packed full of features, and the iPhone version of the app has a news rack visual (if turned on) instead of just listing the feeds.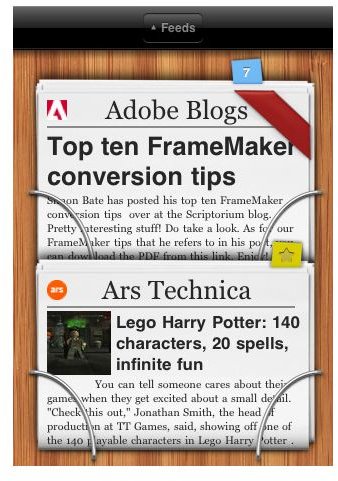 While fast on the iPad, this is very slow when downloading feeds on the iPhone. Speed is the main reason I use Reeder over NewsRack.
NetNewsWire
NetNewsWire ($4.99)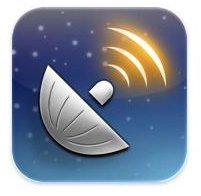 NetNewsWire might be a familiar name. Before NetNewsWire was an iPhone app it was a fantastic desktop RSS reader. For me, both the desktop version and app were too buggy and I stopped using them. However, it has been updated since I stopped using it and many people swear by NNW and think it is fantastic. There is a free, ad supported version, to try before paying $4.99. This is not universal, but there is a $9.99 iPad version.
This article has been placed in our archives.