How To Automatically Put Music On The iPhone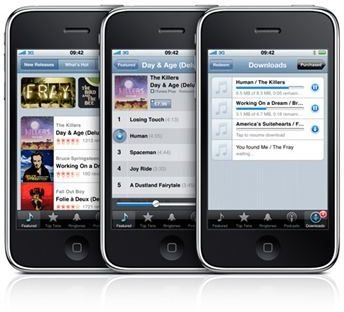 iPhone and Music
The iPhone has been around for quite some time, and many people are using their iPhone as their primary iPod device. Many though are not sure exactly what they can do to add music to their iPhone, causing them to miss out on a great feature the iPhone has to offer. I will help you out with putting music on your iPhone in some very quick and easy ways.
There are two methods of adding music to your iPhone. You can automatically sync your music in your iTunes library to your iPhone or you can manually add the songs yourself.
Automatically Syncing Music To Your iPhone
The very first step you must take when adding music to your iPhone is to plug in your iPhone to your computer using the white USB cord that comes with the iPhone. It is also assumed that you already have music in your iTunes library. If you do not, simply click "add to library" and select the music you wish to import into iTunes. If you have a compact disc you wish to rip to your iTunes library, you simply have to put in a CD and it will ask if you wish to rip it.
So you have your music in your iTunes library and you have plugged in your iPhone to your computer. You should see it pop up under devices in iTunes. The default name is simply "iPhone," but you can change it to say "Jill's iPhone" or whatever name you want. Click on it and you should see three categories listed as iPhone, Version and Options. Look under the options category and make sure that "Sync only checked songs and videos" is checked.
What this option does, is allow you to go through your library and check only the songs you want to add to your iPhone. So click on the music tab under your library, and check the songs you wish to have on your iPhone. Once all of the songs have been chosen go back to the iPhone menu where you selected the automatic sync option. You should see a button that says "sync" in the bottom right hand part of the screen. Clicking this will now sync all of the songs you checked to your iPhone.
Keep in mind that having it set to automatically sync requires you to use the same iTunes library every time. So you will not be able to take your iPhone to your friend's house to grab songs from their library. It's also important to remember that you only have so much space on your iPhone. You can get about 1,000 songs for every four gigabytes. If you have thousands upon thousands of songs, and you try to automatically sync them all, you may notice you do not have enough room on your iPhone. So make sure that you check only the songs you wish to add to your iPhone before you sync it.
After you have hit the sync button, iTunes will add the songs to your iPhone and you should be good to go. You can disconnect your iPhone and listen to your newly added songs.
Manually Adding Songs To Your iPhone
Manually adding songs to your iPhone has many advantages over the automatically syncing option. For starters, you can pick and choose any song you want to add and simply drag and drop it onto your iPhone. No real syncing is required, it automatically adds them when you drop them onto your iPhone.
Another advantage is being able to add music from different iTunes libraries. If you have some music on one computer and some on another. Having your iPhone set to manual, will allow you to plug in your iPhone to each computer, and just drag the music from that library at will.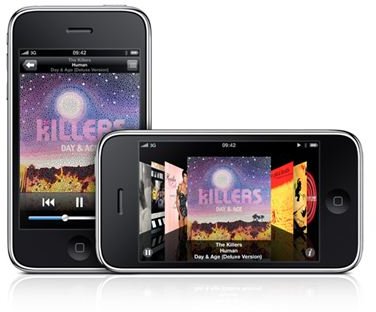 The first step you will follow is to go through the same steps as automatically syncing your iPhone. You will click on "iPhone" underneath devices. This time however, instead of checking on "Sync only checked songs and videos," you should select "Manually manage music and videos." Once you have done this it is far easier, in my opinion, to add and remove music on your iPhone. Click on "music" underneath library and simply go through and select the songs you want to add. Instead of having to check them you just have to click on the song one at a time and drag it to the iPhone. You will see a little circle appear right next to where it says iPhone, this means it is syncing.
To add a whole album, simply click on the first song on the album, hold down the shift key and then click on the last song on the album. This should highlight all of the songs in between, and you can just drag them all at once to your iPhone.
Deleting Songs from your iPhone
That's all there is to it. It is up to you as to which method you want to use on your iPhone. One final thing to note when it comes to removing songs from your iPhone. When you do the automatic method, every time you click sync, if there is a song on your iPhone that is not in your current library, it will automatically be removed. This is why you pretty much have to stick to one iTunes library.
When it comes to the manual method, you just have to click on "music" underneath iPhone. Just go to the song you wish to remove and click delete or right click and choose delete. The iPhone will automatically remove that song from your iPhone. Don't worry, it will still be in your iTunes library, if that's where you added it from, it will just no longer be on your iPhone.
Following these steps should have you well on your way to adding all of your favorite music to your iPhone. Once done correctly, you can get out there and rock out to your favorite songs.