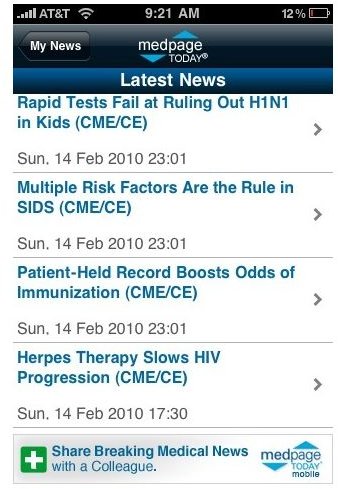 Overview
There are thousands of iPhone apps out there. The iPhone app ecosystem is churning up hundreds of apps per day. Some of these apps are just for fun, while others are invaluable and efficient tools for professionals like doctors and nurses. iPhone medical apps number in the hundreds, making it a little daunting for medical professionals to determine which ones to get. Here's a list of 5 essential medical apps that should make the search a little less daunting.
MedPage Today Mobile
MedPage Today Mobile is the mobile counterpart of MedPage Today, a website that contains breaking medical news and features articles that focus on medicine and healthcare. The app features include daily news, audio and video reports, CME/CE post tests and the ability to forward content to contacts. This app is free. To use it, just scroll through the content, click on your desired article, read or listen or watch and click the Share button if you want to forward it to your friends.
Epocrates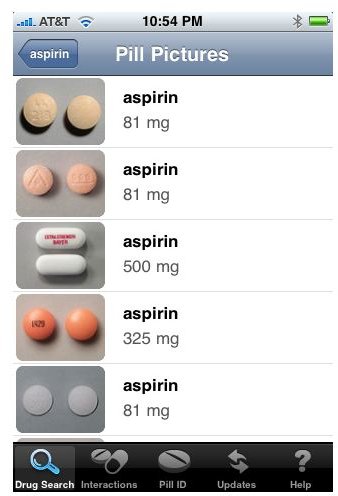 Epocrates provides its customers with the most reliable information about drugs as well as the latest and most relevant medical news. The free version of the app lets you perform calculations like BMI and GFR, check drug interactions and access information on prescription drugs. If you upgrade it to a $199 premium version, you can have access to evidence-based information about treatments for hundreds of conditions and diseases, giving you the ability to search definitions for at least 100,000 medical terms. This app has a lot of features in the free version alone, but you don't need to panic. The app has an easily understandable navigation structure that makes this medical iPhone app a very efficient tool.
Medscape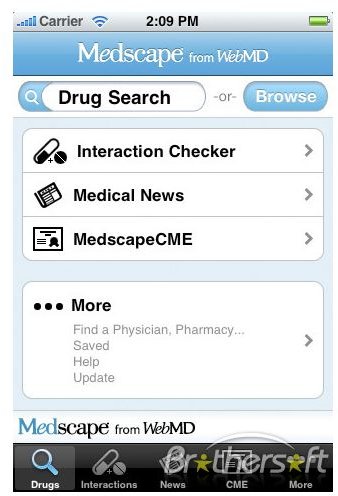 Medscape claims to be the "Fastest, Largest and Most Comprehensive Free Medical App Available". The app backs up this claim with more than 3,500 topics on disease and clinical procedure, more than 2,500 images and videos peer-reviewed and authored by leading medical experts. The app also features an extensive drug reference, a drug interaction checker, the latest medical news, CME/CE activities and a directory of 400,000+ physicians, 6,000+ hospitals and 57,000 pharmacies. You can have access to all of this without spending a dime. It's totally free. The navigation is very intuitive so you will have no problems looking for the information relevant to your interests.
GFR Calculator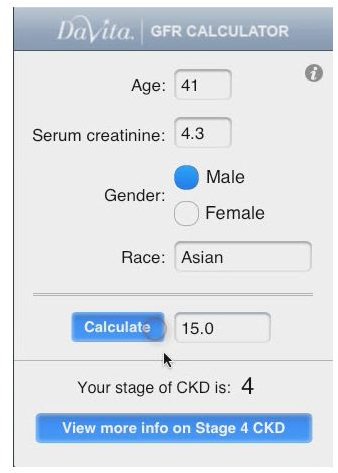 This Calculator app integrates the Glomerular Filtration Rate (GFR) calculator and the Dose-flux calculator. Both tools are of paramount importance to clinical practice in radiology. This is a free app. To use the GFR calculator, you need to enter weight, age, gender, race and serum creatinine values. You can calculate the GFR and the creatinine clearance using these values.
e-Val MD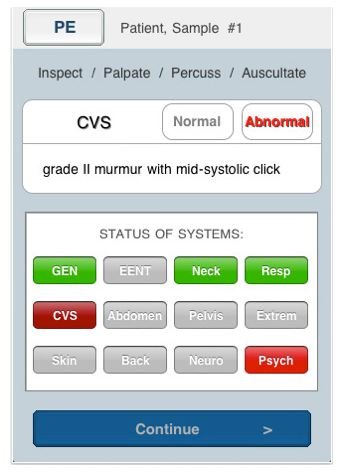 e-Val MD is the first ever professional and all-purpose tool for physical examination and comprehensive medical history. It is flexible enough to let users create a brief medical history or document detailed physical examination results. Medical students, physicians and other healthcare professionals can benefit from this app's depth and efficiency. For only $4.99, e-Val MD gives users a complete system to handle and process an unlimited number of patient records. With physical examination modules, it's quite easy to navigate through its features. It's just a matter of touching and dragging the screen to access, create, manage and export an unlimited number of patient records.
There are still a lot of other helpful iPhone medical apps out there that can make the lives of medical professionals easier. It's up to you to check up on what is relevant to your field.