How to Add Picture to Email on iPhone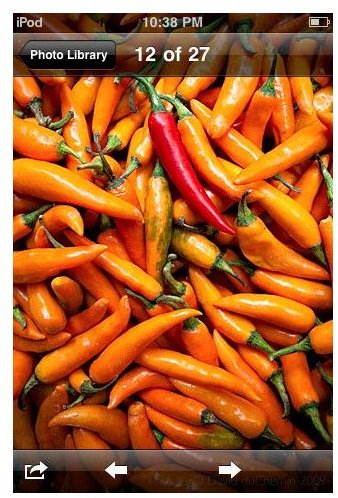 iPhone Photography
You might be curious why people are interested in emailing photographs from their iPhone. There is the adage that the best camera is the one that you have with you, truly the iPhone serves this purpose perfectly. The camera on the iPhone may not be excellent but it does pretty well for a camera phone. Given the plethora of apps available to enhance your images on the iPhone like Tiffen Photo FX, Camera Bag etc. the creative mind can truly create some interesting images. There are even professional solutions for making use of your iPhone for tethered dSLR photography and all this means that slowly the genre of iPhone photography is picking up. Let's see how to email those great images that you've captured on your iPhone.
Emailing Pictures from Your iPhone
In order to email pictures from your iPhone or iPod Touch you need to be in the Camera app (or photo albums in the case of the iPhone) and the photo albums in the case of the iPod Touch. If you are using other Camera apps to shoot your images then they should have a built in share by email function, if not you can always come to your Photos library and email them as follows.
Select the image that you wish to email from the album by tapping on it, this should bring up a toolbar at the bottom with 5 buttons
Tap on the icon with an arrow popping out of a file tray - this is the share button. Tapping on the share button should slide out a menu with actions that can be performed on the selected image.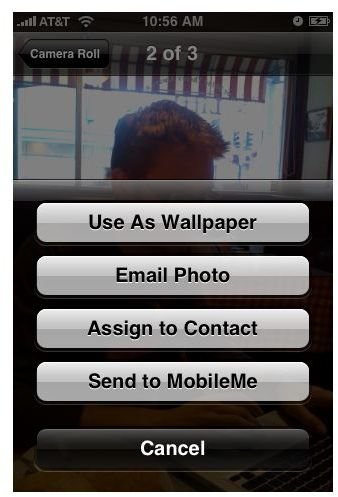 Tap the button which says "Email Photo", the mail app should now automatically open up with the selected image inserted in the compose message area.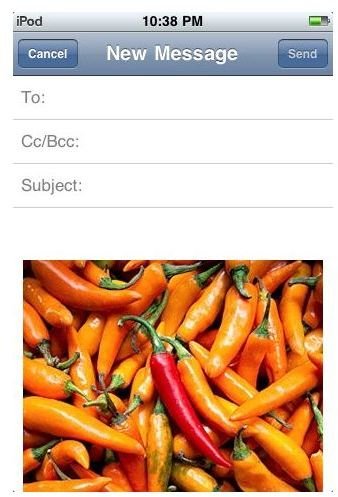 All you have to do is to enter the email address to which you want the photo sent or just choose from your contacts list.
Once you've filled in the subject and cc/Bcc fields (if required) just tap send and your photo is sent as an email.
Emailing Multiple photos from iPhone
In the previous section we saw how to add picture to email on iPhone and share it with friends and family. Now if you have a couple of images that you want to email from your iPhone, then you don't have to send each picture in a separate email. Go to the album view and again look for the Share button at the bottom left and you will be able to select multiple photos to email in a single message.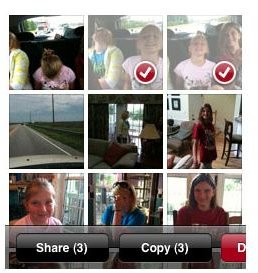 TIP:
So you now are emailing friends and family the beautiful images that you've captured on your iPhone. Well if you are a photoblogger or photography enthusiast then you probably would like to post your images to your blog, say using a site like posterous. The single disadvantage (depending on a photo enthusiast's point of view of course) is that images shared via email are resized or downsampled to 800x600. If you want to share the full resolution image that your iPhone is capable of, then you have to copy and paste the images into an email following the similar above mentioned steps! Yes, pasting your images into your email will not resize them and you can share them with your world of friends in all their glory! You can read more about this tip here.