Free Apps For Your iPhone and Where To Find Them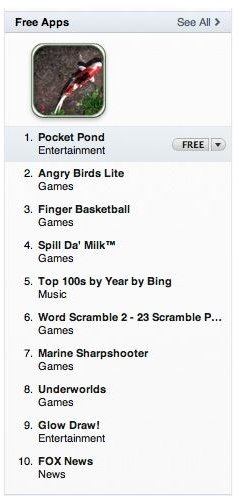 Start In iTunes
Who doesn't want free apps? While I support developers and buy apps on a regular basis, I don't mind getting a free app every now and then. If it is a good or great free app that makes it even better. However, with the thousands of apps in the iTunes store how do you find the free ones?
The first, and easiest place to find the free apps is in iTunes on the home page of the App Store. On the right side of the screen you will see the top ten lists and one of those lists is for free apps.
Clicking the "See all" link will load a page with fifty of the top free iPhone apps. Each category of apps in iTunes (ie. Games) has a top list of free apps specific to that category.
If you are shopping through your iPhone these same lists exist in the App Store app as well.
Free iPhone Apps On Websites
Of course, there are more free apps than those that appear on the top lists in iTunes. Two websites you can check out for free apps are FreeAppADay and AppShopper.
FreeAppADay is what the name applies. Every day a different app is listed that the developer has agreed to put on sale. Sometimes the sale is a little longer than a day, but if you want that app I would get it the day of the sale. I have found some real gems through this site. However, I must admit most of the apps I have gotten from this site are no longer installed.
AppShopper is a fantastic site to not only finds free apps, but to find new apps and apps on sale also.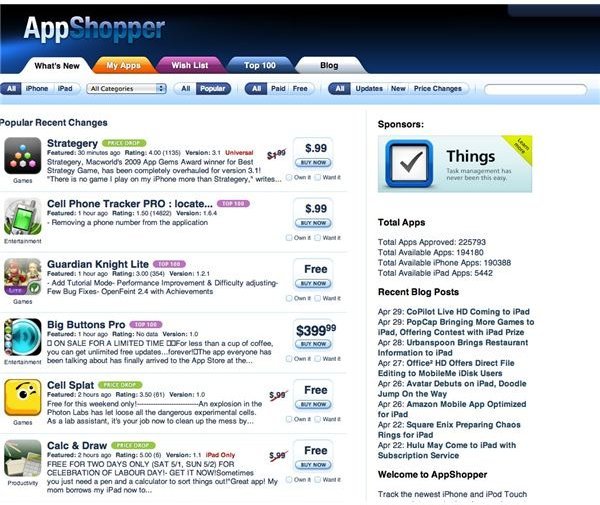 AppShopper tracks new apps, updates to apps, apps that go on sale, paid apps, and free apps. It even has iPad apps. You can subscribe to rss feeds for the category of your choice and find out when a free app is released or when an app goes on sale, etc. Links to iTunes are in each description of the app. I highly suggest checking this site out.
OpenFeint Game Spotlight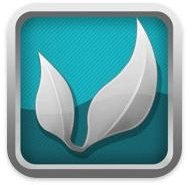 One final place you can find free apps is through an app itself. OpenFeint Game Spotlight is a free app that highlights one OpenFeint game a day. That game/app is free for that day only.
OpenFeint, if you didn't know, is a system that many iPhone and iPod Touch games use to connect gamers around the world with high scores, goals to meet, chat and more. These systems are built into the apps by developers.
A free app to find free apps! Not a bad deal.
More resources for free apps?
I'm sure there are more website and techniques for finding free apps. I even tried searching for "free" in the iTunes store. That was semi-successful. I got a bunch of free apps, but I also got apps that are not free.
Have a website or technique for finding free apps? Post it below.