The Best Medical Applications for the iPhone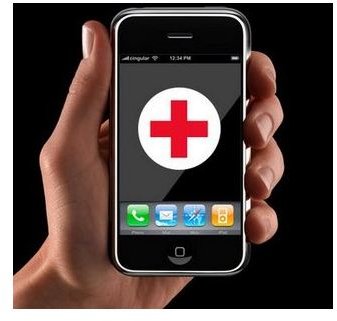 Enter the Medical iPhone Apps
What is really perfect about the App Store model is that it treats the iPhone as a vessel to deliver the content people are really looking for.
In this way the iPhone stands on the mountain as purely a mobile application that allows for the level of communication and content that you really want, even allowing you to scale it down to just phone calls if that's what keeps a twinkle in your eye. Much of what have become online rages and must-reads have made their way over to the iPhone. Everything from social networking services to time wasting humor sites to weight loss tips have come in masses like refugees of the net wars. This has brought a fair amount of useless free iPhone applications to people's touch screens, but it has also helped send over some very useful and accessible iPhone applications that really do meet the kind of needs that people have for a mobile device that is constantly with them. One such example is medical applications that have come in fairly high numbers. Many of these are branded in source, but also address specific functions that both medical professionals and lay people alike can use to help their health issues.
Medscape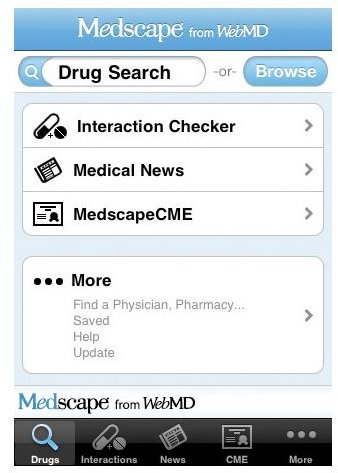 Medscape remains a top feature online and on the iPhone it fits in just perfectly. Medscape is an in depth service that gives you detailed information about drugs as well as different medical conditions and treatments. Medscape on your iPhone is broken up into Drugs, OTCs & Herbals, Diseases & Conditions, and Clinical Procedures, as well as an Interaction Checker. This is all very detailed and organized and covers over 7,000 brands of drugs and administered items, which means that the information remains fairly accurate and up to date. Really what Medscape is on your iPhone is a palm version of a full reference guide for working with medication and treatments at all levels. This is more than one should expect from a free iPhone application.
Psych Drugs
If you want to get a little more specific to psychologically focused drugs you may want to try out the free iPhone application Psych Drugs. What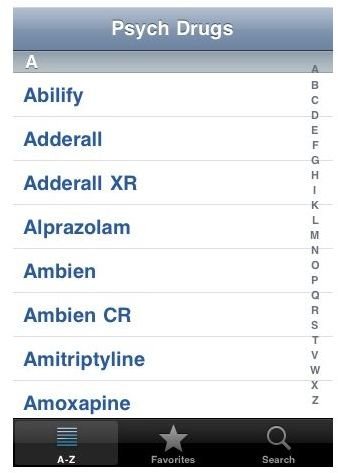 Psych Drugs does is give you a simple list of all psychologically related drugs that you can choose from. You then get a nice profile for that drug that gives you things like the generic name, indications, dosage, and class.
My Medical
My Medical is an iPhone application that allows you to enter and store your medical information for easy reference. This is perfect for saving on your iPhone as My Medical really lets you get into your medical history for anytime that you, or others, will need it. My Medical also uses the iPhone's features by allowing you to enter in Emergency Contacts that you can easily call. My Medical on your iPhone includes spots like medications you are currently on, past medications, diagnoses, lab tests, and more. My Medical costs $1.99, but this is not much when you are really trying to equip your iPhone with everything you will need.
Epocrates
Along with Medscape, Epocrates has made a name for itself before even coming to the iPhone. Most medical professionals already utilize a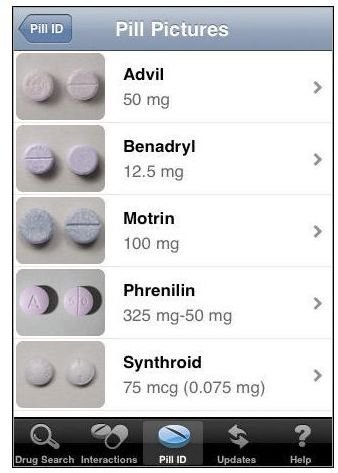 version of Epocrates, which is why this free iPhone application is going to be a must have for anyone in the field. Epocrates is a more professional listing for information about drugs and health issues, even giving you visual representations of the drugs and how they interact. There is a medical math section in there as well that is perfectly designed for administering drugs. Epocrates stands out in all ways as one of the best medical applications on the iPhone.
This post is part of the series: Top iPhone Apps
Here are articles with lists of specific types of top iPhone apps.