Alternate Web Browsers For Your iPhone and iPod Touch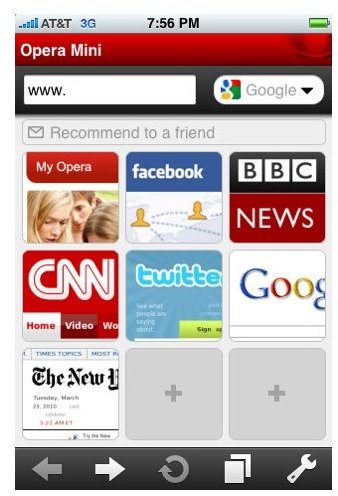 Safari Is Not The Only Browser For Your iPhone
Every iPhone and iPod Touch comes with Safari for browsing the internet. Safari works great, and is the default browser when clicking a link from an email or an ad in an app. However, there are other browsers you can use.If you've been wondering what browsers are compatible with the iPhone you'll find your answer here.
If you search for "web browser" in the iTunes Store you will get a large amount of apps, some that aren't even browsers. Many of the browsers provide different functions that Safari might not have, including fast browsing. I have only seen a speed improvement in Opera Mini Browser (see below). In fact, the browsers I have tried tend to be slower.
Here are a few that are available.
Opera Mini Browser
Opera Mini Browser (Free): Opera was recently released for the platform and is the best non-Safari browser I have tried. It has quickly become one of the top ten free apps in iTunes. It is extremely fast for downloading web pages and it has a lot of unique features. My favorite feature (besides the speed) is the homepage. The homepage is a page of 9 thumbnails of websites you can bookmark. This is the only non-Safari browser on my iPod Touch.
VanillaSurf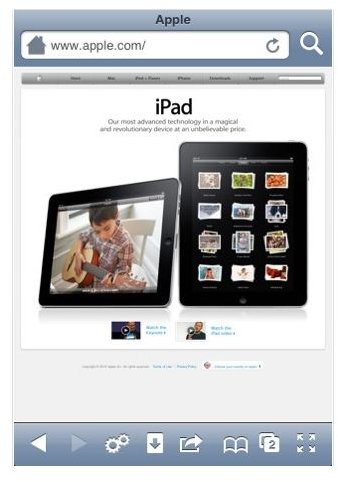 VanillaSurf (Free): The VanillaSurf browser has many features that other browsers have. However, one unique feature is the ability to download files and store them on your iPod or iPhone and transfer them back to your computer. This is great for traveling and not having to wait until you get home to download a file.
It also has another feature which I see as useless. It has full screen browsing. What is full screen browsing? It removes the address bar so you can regain that tiny amount of space it takes up in Safari. If that is important to you, VanillaSurf, might be something you want to try.
Oceanus Web Browser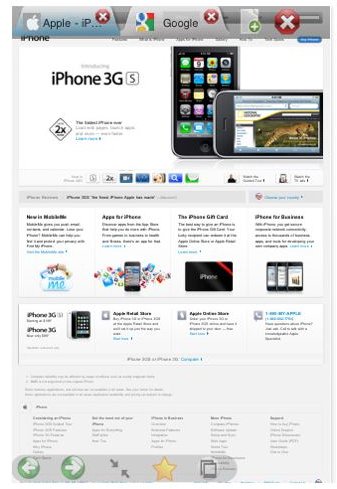 Oceanus Web Browser (Currently $.99): Oceanus has all of the standard third party browsing features and more. It has a unique looking tab system, and it uses the accelerometer for browsing pages. Tilt your device to go up and down a page. I personally don't like having to tilt my iPod Touch to do stuff. It changes the viewing angle, and I just don't like it. If it doesn't bother you, you might want to check this one out.
Secret Browser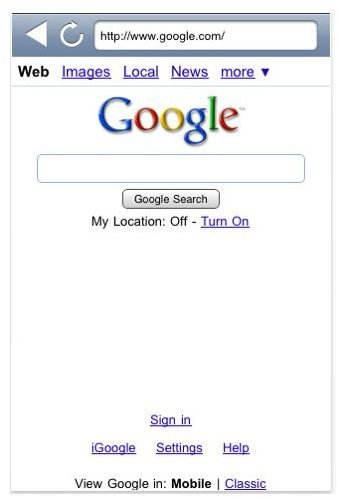 Secret Browser (Free): Secret Browser is one of the many browsers selling privacy browsing. Secret Browser's main feature is that ability to erase history and bookmarks after you close the app. There are other browsers with privacy features that are similar or different than Secret Browser that are not free.
No Firefox
As of right now there is no Firefox app for the iPhone. Hopefully, this will change in the future.
Plenty More Web Browsers To Choose From
As I said earlier, many of these browsers (in my experience) are no faster than Safari, even though they claim to be. Even if you choose to take up space on your device, you will still find yourself using and needing Safari. Safari is the default browser, and (as far as I know) there is no way to change that. You have to be the judge and decide if it is worth giving up valuable space on your iPhone or iPod touch to a second web browser.
Have a favorite? Leave a comment below.