ROCK YOUR PHONE Store and Best Apps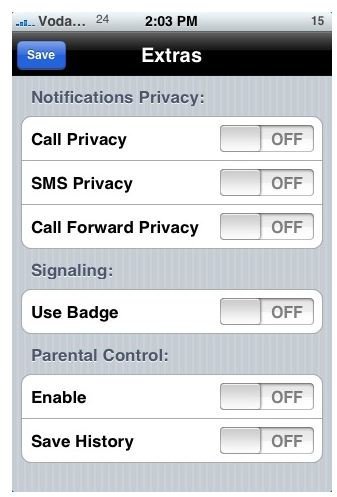 The Power of ROCK
In the time since the development of the iPhone Jailbreaking community, Installer apps have come and gone, with only Cydia remaining constant. Into that fray came "Rock Your Phone", a new development project trying for a different approach. Cydia promotes open-source development, whereas ROCK (the shorthand for Rock Your Phone) tries to inject legitimacy into a sea of pirating and Linux-based software.
ROCK Development Store
The ROCK app works off of the ROCK Development store. Sure, ROCK also serves as a repository access app like Cydia, but that's not where the main focus of the app lies. That honor is reserved for the app store with paid content, and by paid content, I mean apps that used to be free on Cydia are now getting 2.0 versions on the ROCK store that cost money. This raises a few issues:
1. Paid "pirate" apps are of real concern to those people who enjoy not having their credit information stolen or used for other "purposes". Even though the ROCK store supports reliable payment methods, giving out your credit card to this sort of company still seems questionable.
2. These apps used to be free. Sure, I think that the developers deserve to get paid for what they're doing provided it's good, but this sort of store promotes splintering the regular Cydia Repository into paid and unpaid apps. Cydia too has a paid section of the app, but there they offer free apps that can substitute for the paid versions.
ROCK Your Phone?
Should you decide that you want to participate in this new app store environment, I'm here to tell you that there are better ways. The app seems too commercial, like they're going to sell to a larger company any day now and get shut down. You could get paid apps off of the Cydia Store as well, and at least over there, you're supporting Linux-based open-source development instead of faceless corporate ventures.
To give you a taste of what you're getting into, here are the my choices for best apps in the ROCK store:
ROCK Your Apps
iBlacklist
**
Simply put, there's no better app out there for blocking your phone calls and your text messages. Running on iPhone 3.0, the privacy settings are particularly robust. You can even select what sort of blacklisting feature you want - for instance, you can make the app accept the call and hangup or just ignore the call all-together. For those people that you can't quite get out of your life the easy way, iBlacklist will work as your personal "call bouncer".
Intelliscreen****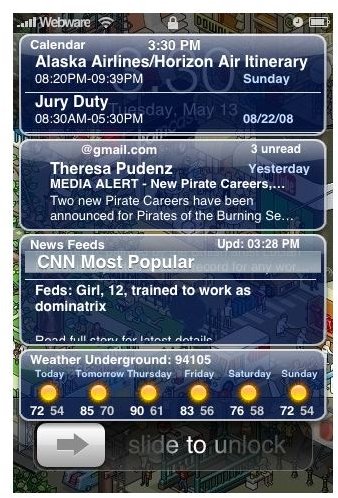 Intelliscreen throws all your notifications (Calendars, Emails, Weather, SMS, etc) on the Lock-screen with a clever interface that you can completely customize. The drop-down menu on the screen also works into the interface elegantly. Fundamentally, the people who developed the Intelliscreen app understand the iPhone's "less is more" philosophy and this app captures that design aesthetic beautifully.