The Best iPhone RPGs on iTunes - The Top Role Playing Games for iPhone and iPod Touch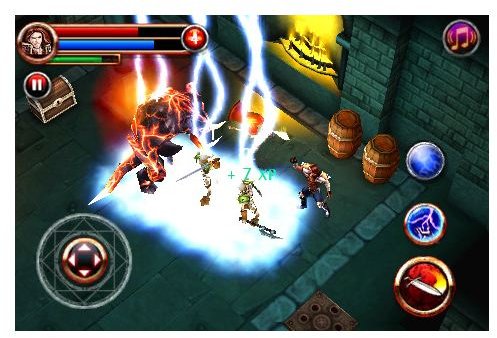 The Best iPhone RPG's
The iPhone and iPod Touch have available to them a wide variety of games that can be downloaded from the iTunes Store for a small fee. My personal favorite type of game is the RPG, or role playing game, and there are a bunch of them available on iTunes. With so many to sort through, you may be left wondering which ones are the best. Here's a look at some of the best iPhone RPG's on iTunes. Each of these games were chosen for their unique style of gameplay.
Dungeon Hunter
This game is absolutely the best RPG on all of iTunes. It bears a $4.99 price tag, which makes it five times more expensive than most games on iTunes, but that's because there's so much more to this game. It's basically a Diablo style overhead action game where you choose a hero to lead on a dungeon crawl using various weapons and magic to take out hordes of monsters. Just look at that screenshot and you'll already know that you want to play this game.
The graphics in this game are amazing compared to a lot of the more simplistic titles out there. This could easily pass for a PSP game, but you'd never get this much quality for only five bucks on the PSP. The game takes up over 200 megabytes of space, so that should tell you just how much content you're getting when you buy this. Out of over 3,000 ratings, it has an overall 4.5/5 rating on iTunes.
For more information, visit the Gameloft website.
Zenonia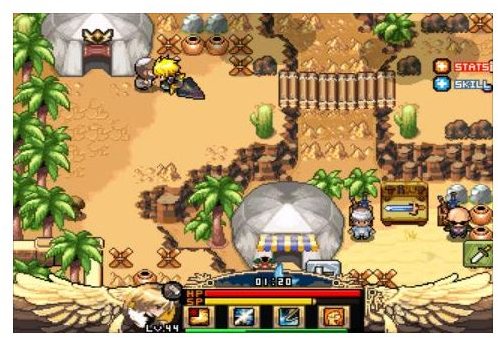 If you consider yourself more of an old school gamer who harkens back to the 8 and 16-bit days of gaming with the likes of Zelda, then you're going to love Zenonia. The graphics are a bit cartoonish, but such is the style for this type of game. The retro styling may or may not be to your liking, but its hard not to love a game that packs in over forty hours of entertainment. It features all kinds of character customization through skills and items, plus the ability to play as good or evil. For the $2.99 price tag, that's a lot of gaming for your money.
You can watch a brief promotional video of the gameplay at the Gamevil website.
Ravensword: The Fallen King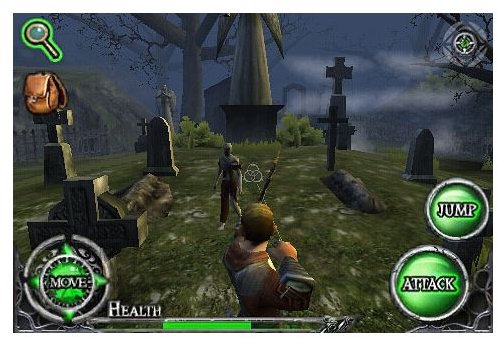 This is one of the more expensive games on iTunes with its $6.99 price tag, but I give it major points for being one of the most technically impressive. Just look at the screenshot and you'll see that this is a third person RPG in the style of games like Oblivion and World of Warcraft. It's set in a fully 3D world where you walk around talking to people, doing quests, and fighting a variety of monsters. To have a game like this on a device like the iPhone gives big promise to future game developments and shows just how far you can go with the iPhone and iPod Touch when it comes to gaming. From the graphics to the gameplay, this game shames almost every one of those dinky 99 cent games on iTunes.
For more information, visit the Chillingo website.
Undercroft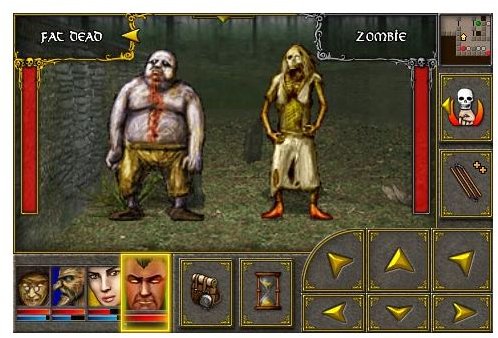 Like Zenonia, this game is done in the style of role playing games from yesteryear. Before we had full 3D worlds, games like Eye of the Beholder and the Bard's Tale series used a faux 3D view to traverse dungeons and forests as well as fight various monters. Undercroft is done in that same style, as you can tell from the screenshot here. This game uses turn-based combat as opposed to real-time, and it features over 20 hours of gameplay that include lots of missions and quests, hundreds of items, and dozens of different monsters and enemies to encounter.
This game retails for $4.99, but there is a free lite version you can download as a demo, so you can try before you buy. For more information, visit the Rake in Grass website.