Apple iPhone vs. iPod Touch - Comparison Shopping Guide - Is the iPhone better?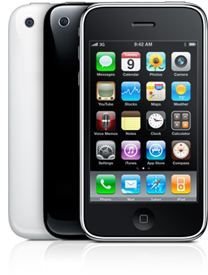 Apple iPhone vs. iPod Touch
Apple's iPhone and iPod Touch may look alike, and they have many functional similarities, but are two very different devices. If you want the functionality of the iPhone without having to switch cell phone service providers, it could be that the iPod Touch is all you need. In this article, I will compare both devices in detail so you can see what each device can and cannot do.
Apple iPhone
The iPhone is like the ultimate cell phone because it's basically a mini-computer, too. You can go to the iTunes App Store and download thousands of games and applications for a very small fee or even for free, and it features all kinds of GPS and Internet-based applications that make it useful for a variety of situations. It's the perfect companion for a road trip because it can replace the need to bring a laptop or GPS, and is great for also playing music and movies.
With its touch screen interface, you can quickly switch between email and internet applications, send text messages, play games, and more. The screen is bigger than the average Blackberry keypad, so it's actually pretty easy to enter information into the device. Apple also built in motion-sensing technology that lets you change from portrait to landscape view by simply tilting the device, plus it works well with a lot of games.
Right now, the biggest downside to the iPhone is that you have to get your cellular service through AT&T. Depending on where you live, this can be an issue when it comes to coverage. I know that where I live, AT&T service isn't so great in many areas. Friends have come to my house with iPhones and been unable to get a signal at all, whereas my current provider (Cellular South) works perfectly for my Blackberry. This means that if you go outside of an AT&T service area and lose the signal, all that GPS and internet functionality will be disabled until you get a connection. For that reason, you see more people in my area with Blackberries than you do iPhones.
The Apple iPhone 3GS is available in 8, 16, and 32 GB models.
iPhone Pros and Cons
Pros
When inside the service area, you have unprecedented access to a variety of apps, games, internet functions, and much more.
It's practically a status symbol.
Can function as a basic laptop replacement.
Cons
AT&T service may not work in your area.
Requires a cell phone service plan with monthly fees.
Apple iPod Touch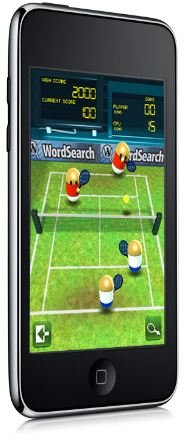 The iPod Touch is basically an iPhone without the phone part. It looks just like an iPhone, only it isn't quite as thick. Other than not being able to work as a cell phone, the other big difference between an iPhone and an iPod Touch is that the Touch can only connect to the internet via a wireless network. This means that it will work in your home or office, in coffee shops and hotels, and anywhere else that a wireless network may be available. The downside to this is that it won't work while you are driving down the Interstate or anywhere that a wireless signal cannot be found. Even then, if you do get a wireless signal you will have to know the password to access the network unless it is unprotected.
An iPod Touch can use any app from the iTunes App Store than an iPhone can use. Be careful what you buy, because although the app might run on the iPod Touch, its usefulness will be limited because of the internet connectivity difference. Don't buy a bunch of mapping apps for your iPod Touch to use while driving because chances are you won't be able to pick up a signal to use them. Also be wary of online-only games that require an active connection to play. There are a handful of them out there.
I once read that the iPod Touch is mainly designed to be a game player, and on that level it works quite well. There are literally thousands of great little games you can buy for just 99 cents, but some of the more complex games cost up to $9.99. Because it has a larger screen than the iPod Nano, I think the iPod Touch or iPhone are better suited for watching movies. With all of its features, playing music is almost an afterthought on both the Touch and iPhone. If you like to listen to your iPod while driving, you'll find that the controls on the iPod Touch and iPhone aren't as simple as they are on the Nano.
The Apple iPod Touch is available in 8, 16, 32, and 64 GB models.
iPod Touch Pros and Cons
Pros
Requires no contracts or cellular service plans.
Can utilize wireless networks for internet connectivity.
Looks almost exactly like an iPhone if you need a status symbol.
Cons
Only connects to the internet via a wireless network, so it won't work on the road.
Not as car-friendly as a Nano when it comes to playing music.
Conclusion
Is the iPhone better than the iPod Touch? I think one is just as good as the other, depending on what you want to do with them. Personally, I own an iPod Touch and would love to have an iPhone, but AT&T service doesn't work at my house. As long as I can get a wireless connection, I can still do most anything with my iPod Touch than I can with an iPhone, but it is still very limited when I am away from home. If all you want to do is play games and mess around with the apps, it could be an iPod Touch is all you need. If you need a cell phone with more features than some laptops, then get the iPhone. If you mainly just want something to play music, get a Nano.