Connect Your iPhone to a VPN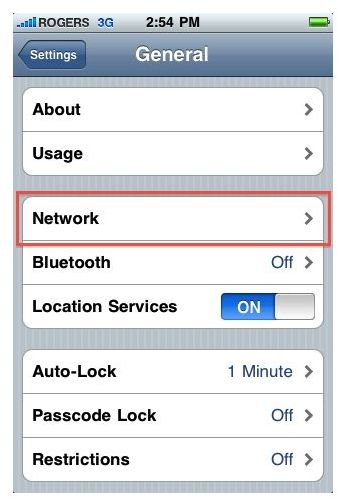 What's a VPN?
VPN stands for "virtual private network" and aims to extend a secure corporate or personal network over the internet. It does this by creating a secure virtual tunnel over the internet to your network. This makes your device behave as if it was being used at your home or office (depending on which scenario you're using).
Why would you want your iPhone to do this? Suppose you wish to access your company intranet from your phone. You can't access it from the internet because your iPhone must be on the corporate network. In order to solve this problem, you would login to your company's VPN. In turn, this would send all your data through the company network - just as if your iPhone were at the office. You'd even have an IP local to the network. For security, all data would be sent encrypted over the internet to make sure that no-one knows what you're doing. In short, VPNs aim to connect your device securely through the internet to a local network.
Using a VPN on Your iPhone
If your network administrator has enabled VPN functionality, you can access the network on your iPhone by completing the following steps:
Go to Settings -> General -> Network.
Select VPN.
Choose "Add VPN Configuration…".
Choose the proper protocol and fill in the required information as per your network administrator's direction. The "Send All Traffic" option sends everything through the VPN connection - including things like streaming video, multiplayer games, and so forth. If you leave this option off, only select traffic (such as web data) will be sent through the VPN. All other traffic will use your regular internet connection. It is strongly recommended that you set this toggle to ON.
After you do that, toggle the VPN slider to ON. This will make the iPhone attempt to connect to your VPN.
If at any time, you find yourself stuck on one of the instructions, please check the screenshots at the bottom of this article as they graphically show how to add a VPN connection.
Some Common Issues
If you're having some difficulties connecting to your company's VPN, here are a couple of tips that might help you.
1. Are You Connecting Through 3G?
Those who are looking to use their VPN through the 3G network may experience difficulties with some carriers. The reason for this is that the IP you are assigned is actually an internal one as opposed to one visible by the external world. VPN protocols, such as PPTP, cannot handle this as it presents security issues.
The only way to solve this problem is to call your carrier and ask them to assign a publicly viewable IP for your iPhone. Most telecom companies will charge more for this. For example, to have this enabled with Rogers in Canada costs $10/month.
2. Did You Enable Send All Traffic?
If you're able to connect fine to the VPN but are finding you can't access as much as you'd like, double-check that you enabled "send all traffic" in the VPN configuration screen. The ability to access some features but not others is likely to be related to this toggle being set to OFF.
Final Words
Connecting to a VPN through your iPhone can often be quite frustrating, but if you follow the simple steps listed above, you should be able to connect without any problems. If there are any difficulties connecting, you should always contact your network administrator to double-check that all the settings are right and that you have the correct login.
Once you've done this, if you still can't connect through the 3G/Edge network, your next call should be to your carrier to ask if they have any blocks on VPN connections. The vast majority of the time, following this standard procedure should get you up and running in no time!
The Steps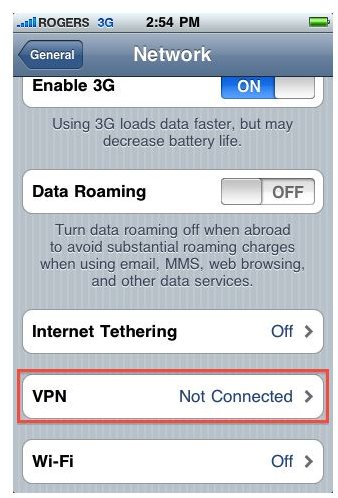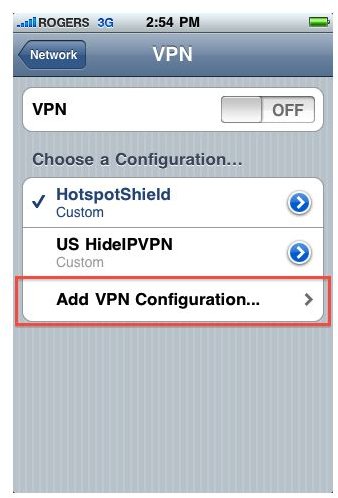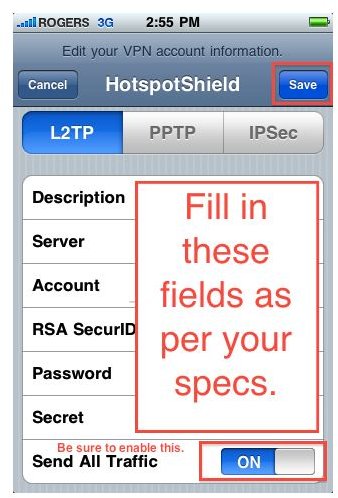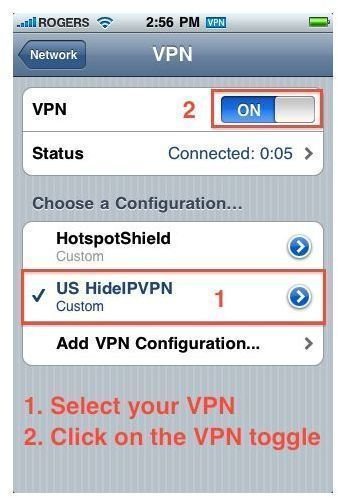 Image Credits
Screenshots by Apple, Inc