Postino App Review: Send Postcards From Your iPhone or iPod Touch

Services for the iPhone Platform
It's a known fact that Apple's iPhone and iPod Touch have been on the leading edge of mobile media devices and have won considerable mindshare as well as marketshare. Yet another fact to strengthen this statement is the availability of real-world services on the iPhone. What I mean by real world services is a physical business that is based on the iPhone platform. There have been printing booths that will give you immediate prints of your mobile photos from your cell phone's memory card, now with the iPhone you can take things one step closer! How about not going to the photo printing booths and while we are at it, how about getting the print delivered to a postal address! Well prints are not yet there, but postcard prints are here with Postino.
Postino - The Postcard Maker

Postino is iPhone/iPod Touch app from Anguria Lab. It lets you send postcards from the comfort of your iPhone or iPod Touch. Though the app can be used on both the iPhone and iPod Touch, since its a photo related app, it makes more sense on the iPhone.
An interesting aspect of Postino is that it not only lets you send virtual postcards but also real ones! The app is a wonderful addon for any frequent traveller who likes to share his or her travel exploits with friends and family. Take out your iPhone, take a picture in front of the Eiffel Tower or the Statue of Liberty and send it as a virtual e-postcard with customizations. Or better yet using the built-in service you can have a real postcard delivered with your mug on on it ;-). It's that simple.
Postino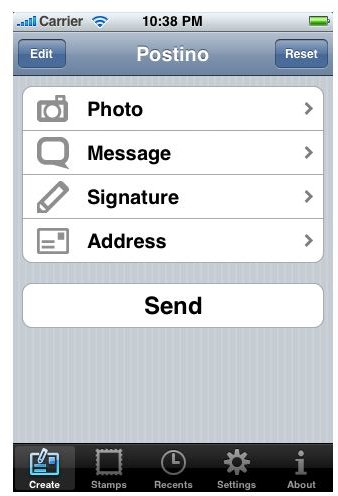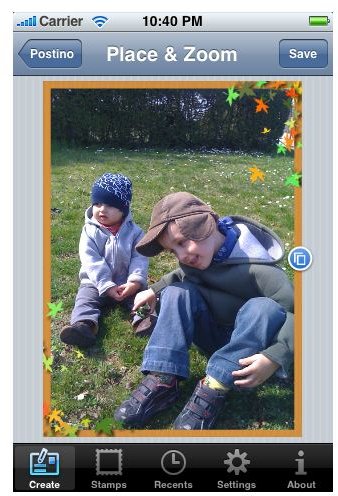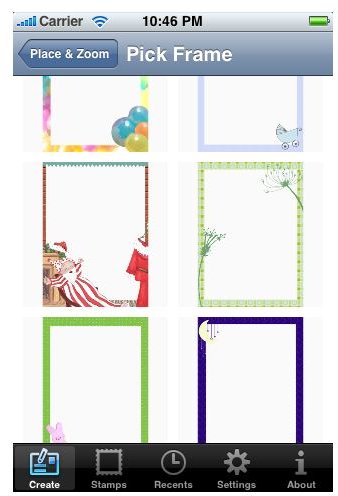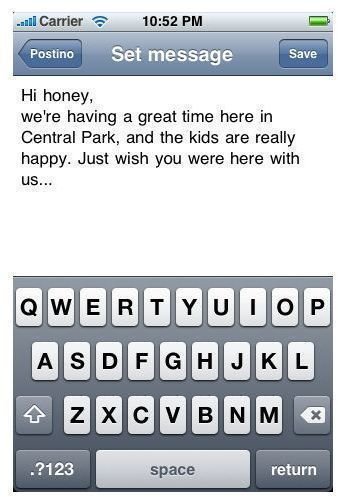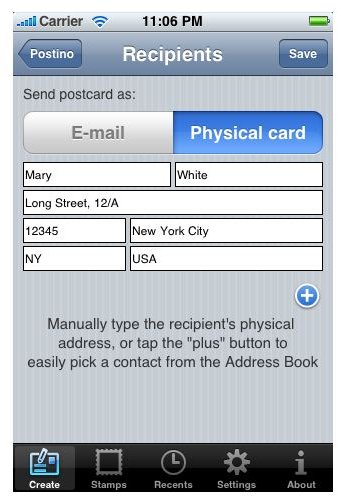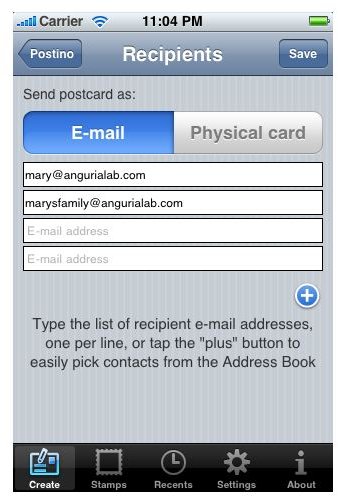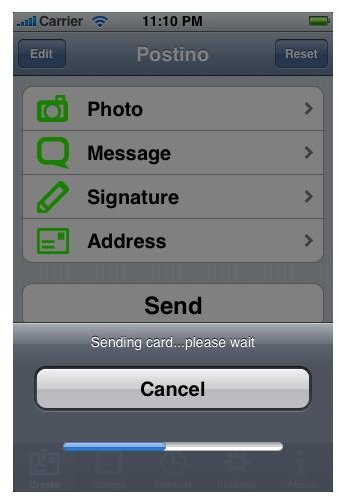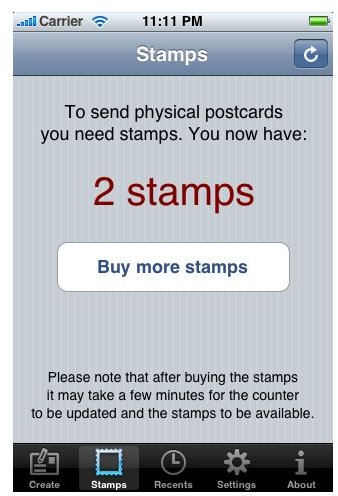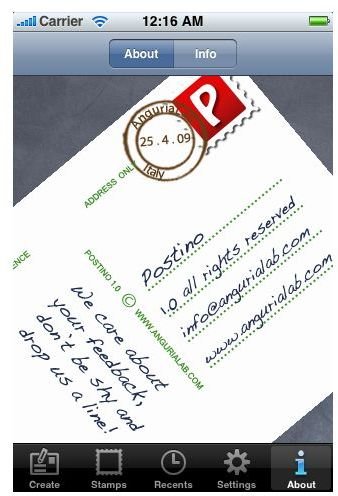 App Interface and Features
As far as i know thia is the only app that connects the digital side and real life divide in this way. The app is pretty straightforward and works elegantly. Take a picture, customize the picture - including adding signatures, frames and notes and off it goes as a postcard by email or you can have a print version delivered.
The customization features are simple though interesting, like signatures with the finger (oh that's fun), some cool borders or frames for your picture, and then comes the part of adding a note (saying how you miss your folks or how fantastic Paris is!) and then choose to either email the postcard or have it delivered as a print.
The print feature requires you to purchase credits or in this case "stamps" from the Anguria Lab folks and then you're off to send the image as a real life print postcard. No running to the photobooth to have a postcard printed nor to the post office to buy the stamps and postage. The address entry prompt comes up when you choose to send your postcard as a print version which you have to fill in to have it delivered.
Great App for the Frequent Traveller
On the whole the app is a worthy buy and lets you keep in touch with your folks at any point in your journey and allows you to share your love and joy in a very creative fashion. So far this is the only app that I've come across that does the kind of thing that Postino does. Although a little competition must be on its way soon enough, since this is defintiely a great idea! The app is available for free download and allows you to send the virtual postcard for free. Happy travelling and no more excuses for not staying in touch with friends and family.