How to JailBreak an iPhone Quickly Using Ziphone 3.0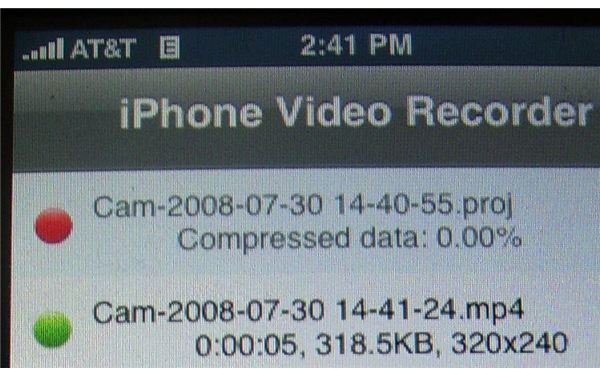 What is Jailbreaking?
Jailbreaking, at least in the world of the iPhone, is the process of opening your iPhone's (currently locked) file system so that you can add ringtones, wallpaper, and/or run third-party applications that do not come from Apple. One you've opened the file system you can install and run iPhone compatible programs, themes, games, and even utilities that allow you to tether your iPhone for Internet access on a laptop or mobile PC.
Although I'm still experimenting, I've found the three programs here well worth the jailbreak:
· iPhone Video Recorder – Record video on your iPhone. Installation is simple, and the program works very well. [See Image 1]
· Tetris – A must-have game! [See Image 2] (You'll have to install Developer: Jiggy Runtime first. You'll find it under the Install tab.)
· SummerBoard Themes – Lots of themes to chose from to personalize your iPhone. [See Image 3] (You'll have to install System: Summerboard first. You'll find it under the Install tab.)
Images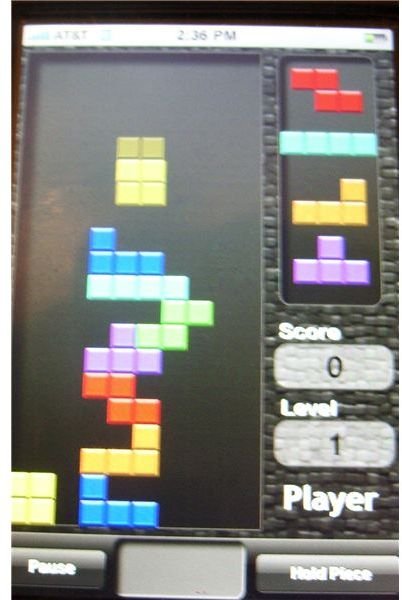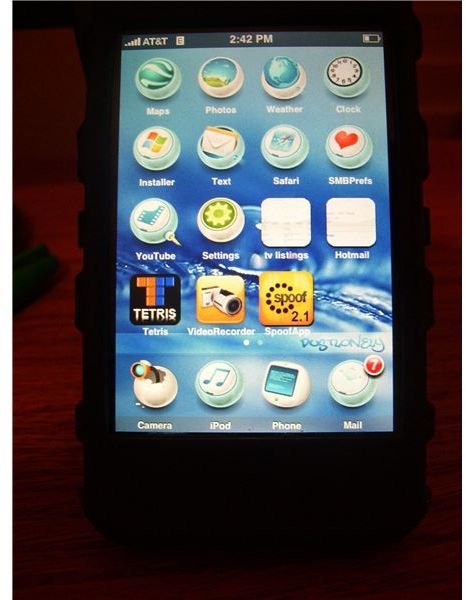 Jailbreak Options
There are a number of tools available to jailbreak. I tried iFuntastic on my Mac, but couldn't get it to work because my Mac no longer recognizes my iPhone (most likely because my iPhone is synced to my Windows PC). However, I do think iFuntastic would have worked well from the reviews I've read. If you have a Mac, you may want to try it – but ZiPhone works on a Mac too. I looked into apptap, but the directions seemed convoluted. I also looked into Pwnage 2.0. What I finally decided on, and what worked without a single problem or hitch, was ZiPhone v3.
Jailbreaking with ZiPhone v3
Note: Unlocking my iPhone, with 1.1.4 firmware, using a Windows PC with iTunes version 7.7 was simple and installed perfectly. I have friends who've used a Mac, and they will assure you that it will work perfectly on a Mac too. I can't promise what will happen to you if you have an iPhone 3G. I don't have one so I can't test it.
To unlock and jailbreak your iPhone:
1. Download ZiPhone v3.0. [See Image 4] Save it to your Desktop.
2. Open iTunes and connect your iPhone. Verify that iTunes recognizes the iPhone. If it does not, ZiPhone won't be able to find it.
3. Perform a sync to back up your data.
4. Close iTunes but leave your iPhone connected.
5. Double-click the ZiPhone icon on your Desktop.
6. If an error appears on a PC, you'll need to install Microsoft .NET Framework 2.0.
7. Proceed with the installation.
8. Connect your iPhone.
9. When installation completes, you'll see the screen here. [See Image 5]
10. Click Help & Info. Read the information provided. This is important, especially if your firmware is not 1.1.4, or if you've tried other jailbreaking software. You will also find that problems can and do arise, and you can make a decision at this time to stop, and not to jailbreak your phone.
11. Click JailBreak.
12. Wait while the software is installed on your iPhone. [See Image 6]
13. Once installation is complete, you'll see the icon for Zibri's Blog. You can click this to access the ZiPhone web site. What you're looking for though, is the icon titled Installer. It may be on the second window of the iPhone, so it you don't see it right away, flick left.
14. Tap the Installer icon.
15. As with other iPhone screens, you'll see tabs at the bottom. Here you can see Featured is selected. To install any of these games or applications, click it once. [See Image 7]
16. Click Install. [See Image 8]
17. If another application needs to be installed first, you'll receive a message. You'll find other installation packages under the Install tab. [See Image 9]
18. Once installed, the new application will appear on the iPhone Home Screen. [See Image 10]
19. Click the icon to begin the game, application, or to set themes. You'll find most wallpaper under the Settings tab (Wallpaper).
Images