Top Seven Gifts fo iPhone Lovers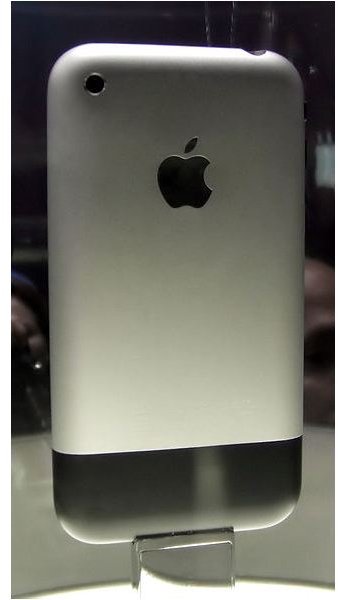 There are more fun things to get the iPhone lover in your life than you may realize. These interesting and somewhat offbeat items are great ways to show your iPhone lover just how much you love them.
Personalized Name iPhone Screensaver
Create a Personalized iPhone Screensaver for the one you love. Red Dodo is a free online service for making customized screensavers for iPhone. Select your graphics or wallpaper from the site and add a personalized message to create your own unique gift. You will need to know the iPhone model information to complete the process. This can be found under the battery.
Once complete, the screensaver may be downloaded or saved to your computer. A USB cable can be used to install it on the iPhone. Install it or save it to disk as a gift for the iPhone lover in your life to enjoy.
Exploded iPhone T-Shirt
This Exploded iPhone T-shirt comes with an image of each 'layer' of an iPhone. Cool to look at, and comfortable to wear. The sizes for "Guys" are small – 2x large. For "Girls" they are small – xlarge. These t-shirts are being sold while supplies last. The price is $20 plus $6 priority shipping. If they run out of stock, more will be posted as it becomes available.
iSteamphone T-Shirts
Similar to the Exploded iPhone t-shirt, this iSteamphone T-shirt has an illustration of an 'isteamphone' in layers. It comes in sizes small – 2xlarge for "Guys" and small – large for "Girls". This t-shirt is sold while supplies last. The price for this t-shirt is $20 plus $6 priority shipping U.S., $7 international shipping.
iPhone Dangly Earrings
These darling iPhone Dangly Earrings are tiny handmade tiny replicas of the iPhone G3. An interesting fashion accessory and conversation piece, these earrings make a great gift for the iPhone lover in your life at $22.00, with $3 shipping outside of Canada. They are handmade and sold by picnicbybarbfeldman on Etsy.
iPhone Theme Maker
You can give the gift of this customized creation to the iPhone lover in your life. This makes a great "Thinking of you" or " Just Because" gift.
This fun and free online application allows the user to create a fun iPhone theme using the user's own images or those from the application gallery. Choose wallpaper, dock, and statusbar, as well as icon buttons for the iPhone theme. Once complete, click on the 'Compile Theme' button. Instructions for installation are available on the website.
It should be noted that this application works with Microsoft Silverlight. If you don't have it, you can download it free via a link on the site. Silverlight can be run on Windows and Mac platforms.
Image Credit:
iPhone closed. Blakeburris (Flikr). Wikimedia Commons. Creative Commons Attribution 2.0 License.