iStat - Monitor your Mac & the iPhone/Touch

Introducing iStat for the iPhone/ iPod Touch
If you are a Mac geek then there is no way you might have missed the iStat widget from iSlayer. If you've not yet heard of it, then go run and get it. It simply is the best system monitoring app on the Mac ever. Just have a look at the image below to understand what kind of information is available from the istat tool about your Mac.
Yes, that's right! It can report on everything from processor temperatures to the network traffic, all neatly displayed with graphs and several customisable viewing options. I always make us of this to know what's going when my Mac slows down or my memory space is running out. Ok, I love all this goodness but these guys just took it to the next level – now iStat is available on the iPhone & iPod Touch platform.
iStat Monitoring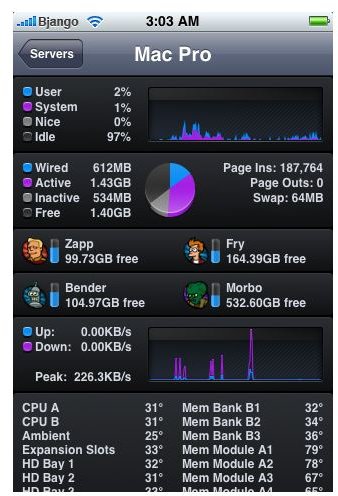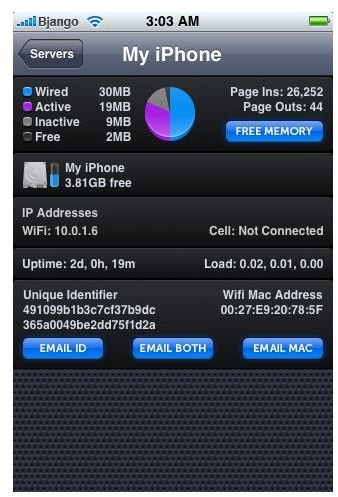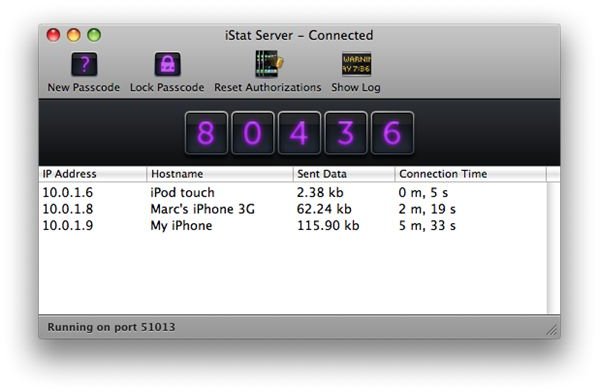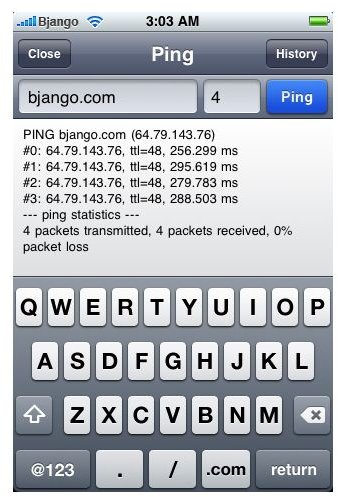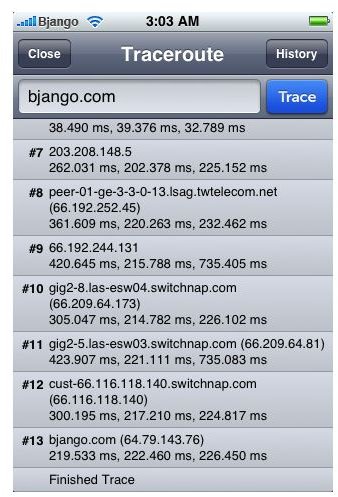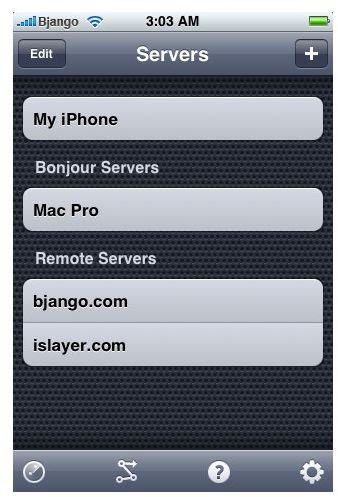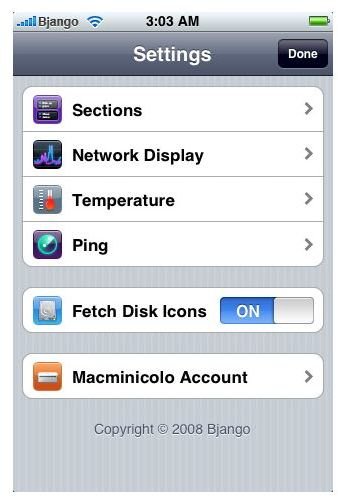 Remote monitoring with iStat
iStat for the iPhone & iPod Touch would be an incredible add on if you've got mission critical processes running on a Mac and would like to keep tabs on the health of the machine remotely. In order to access the remote monitoring facility of the iStat app you need to be running the iStat server client on your Mac. The server client is available as a free download from Bjango. After installation, the iStat app can connect to your Mac via bonjour, or it could be connected on the same network. Remote monitoring can also be done if you allow the server client to transmit over the internet and can be accessed remotely using a password by the iStat app.
What can iStat do for your iPhone/Touch
On the mobile device iStat provides you with a plethora of technical information regarding the network connectivity. For all those instances when the network connection really crawls for some reason you cannot understand - iStat can help you make sense of it. Its well designed traceroute and ping capabilities are really helpful to troubleshoot flaky network connections. One can also see memory allocations on the iPhone as well as useful information such IP addreses and MAC address of your mobile device. All of the above mentioned details are presented in a very well designed and easy to use interface. If you've used the iSlayer's widget on menu bar application on your Mac before then you will notice how similar the interfaces are.
So if you're looking for an app that will allow you to keep an eye on your home or office Mac, as well geek out with technical info on your iPhone or iPod Touch, then iStat from Bjango is the way to go. Best of all, you can get the app for the incredibly low price of 1.99!! That is an incredibly cheap price for such a wonderful tool.