Top Eight iPhone Apps and Facebook Groups for Facebook Addicts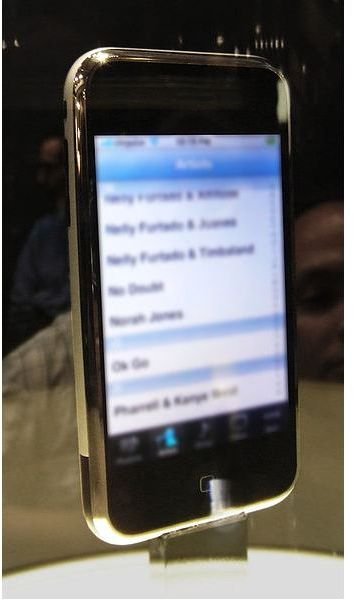 There is no limit to what you can do to celebrate your love of your iPhone. Facebook offers multiple applications geared toward those who own an iPhone and those who wish they did. The following is a list of ten of the most fun, useful, or interesting iPhone-related applications on Facebook. Each can be accessed from an iPhone and some are applications or information that enhance your iPhone usage.
feX for iPhone
Keep photos of your friends updated by importing their most current Facebook images into your iPhone contact list. feX for iPhone is also known as "Friend Exchange" and was created by developer Punit Java. The application cannot be installed on your iPhone without purchasing it from the iPhone Apps store. The cost for feX for iPhone is 99 cents. The Facebook page is more of a fan page and forum for those with the application. The developer has added a calendar function as well, so birthdays may be included with your friends' information.
iPhone Application List
Want to know about the most recent applications available for your iPhone? iPhone Application List on Facebook from developer Steven Schopp allows you to do just that on your Facebook page, which you can then access from your iPhone.
I Love the iPhone
Facebook's I Love the iPhone application allows you to post the badge of your choice on your page that shows your love of your iPhone. Additionally, you can add a customized 'text message' to your badge. More badges are in the works.
iPhone Campus
iPhone Campus is the place to go on Facebook to learn all about your iPhone, tricks, hacks, and more. Leo Pang is the developer of this educational and useful application. iPhone Campus is available in both a desktop and an iPhone version. The application on Facebook is a directory of helps and tips for utilizing the various features on your iPhone as well as applications for it.
iPhone Gifts
Like to send cyber gifts to your friends on Facebook? The iPhone Gifts application from developer Hanan Al Hashemi allows you to send cyber iPhones and accessories for them to your friends. The first time you use iPhone Gifts, six items are unlocked for cyber-gifting. After that, one additional gift will be unlocked each time a cyber gift you send is accepted.
iPhone Annoyances
If you love your iPhone, but are driven to the point of madness by one of its features or lack thereof, this may be the iPhone Facebook group for you. iPhone Annoyances is a place for people to commiserate about their iPhone gripes, as well as share work-arounds and solutions.
vLingo for Facebook
This application by vLingo has a fan page on Facebook. The vLingo for Facebook application allows the user to update their status on Facebook simply by speaking into their iPhone. Other voice-driven features include searching the web and Google Maps.
Ping.fm
Standard Antics LLC created this Ping.fm application that allows the user to post to Facebook (status messages), Twitter, and more. Once you add the Facebook application, you will need to get an application key via the provided link in order to use Ping.fm on your iPhone.
Image Credit:
iPhone Blurry Angle. Blakeburris (Flikr). Wikimedia Commons. Creative Commons Attribution 2.0 License