Best iPhone Accessories: Gadgets and Gear that iPhone Users Shouldn't Go Without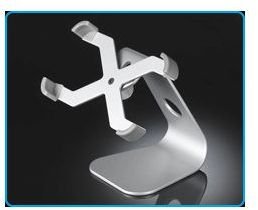 The various iPhone models on offer now dominate more than 30% of the cell phone market, and for that reason, I've put together a list of my top 10 accessories for your iPhone. This is by far not a complete list of accessories, just the options I have found to be of the highest quality and the most use in various areas.
The iPhone accessories listed below are in no particular order.
10. Just Mobile Xtand
The Just Mobile Xtand is a solid aluminum stand that can hold your iPhone both vertically and horizontally (it actually rotates 360 degrees) so you can view your device from any angle. The Xtand even offers a cable control system that makes it easy to plug in your USB cable for data syncing and charging.
Here's a look at the Just Mobile Xtand ©2005-2007 Mobis Technology Ltd. (Downloaded Photo From Just Mobile).
9. XtremeMac InCharge Auto Charger
The XtremeMac InCharge Auto Charger can easily charge your iPhone (or iPod for that matter). Its available in black and white and comes with a bullet adapter and a huge 60 inch USB cable which means talking on your phone while charging it has never been easier. The units run for around $19.95 on average and they're built with a very nice self-resetting fuse which should never need to be replaced.
Here's a look at the XtremeMac Cable. I personally like the bullet design. © 2008 XtremeMac Accessories, LLC. (Press Photo).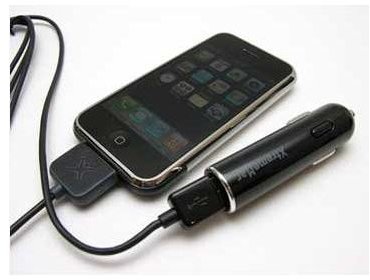 8. Incipio Eco|Case
The Eco|case from Incipio is not only easy to carry around and very functional, it's also made out of "environmentally friendly materials." I'm not really sure what those materials are, and Incipio doesn't really give much insight into their manufacturing process, but I'm willing to take their word for it. The case is very slim and it looks great to top it off.
Here are the cases features according to myincipio.com:
Earth first approach, using environmentally friendly materials.
Single piece minimalist design providing high style and high function.
Side openings allow easy pull access to your iPhone.
Protects device while maintaining a slim profile.
Soft lining cleans and protects screen.
The case comes in several colors, here's a look at the standard green case: ©Incipio. Download With Permission: MyIncipio.com.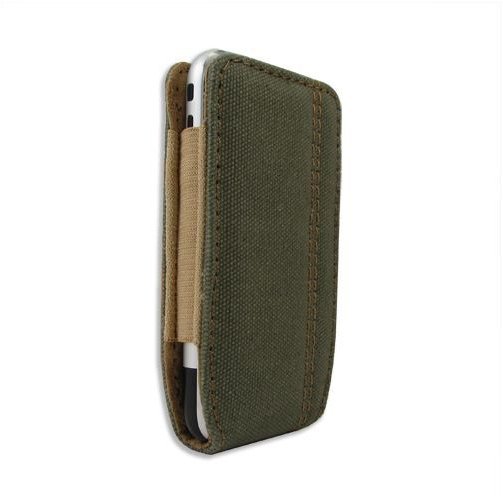 7. Belkin Sports Armband
If you love to walk, jog, run, or head to the gym you'll love the Belkin Sports Armband, this band allows you to slip your iPhone securely into the accessory and still have full access to your device's full screen, volume controls and even your headphone connection so you can listen to your headset as you go about your business.
A friend of mine swears by his Belkin Sports Armband, he says it took him a few workouts to get used to carrying his iPhone on his arm, but now he won't hit the treadmill without it.
Here's a look at this odd, yet useful, iPhone accessory: ©2000-2008 Belkin International, Inc.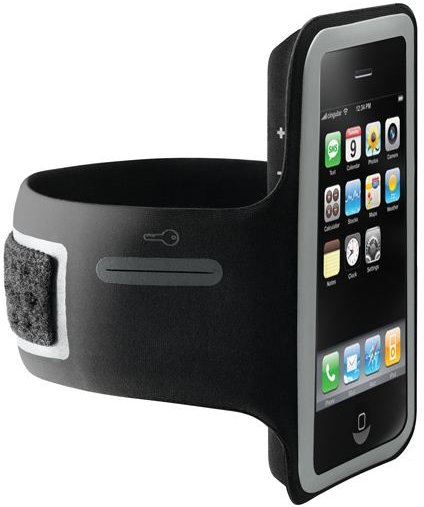 6. Boxwave Screen Puffs
The iPhone models have one annoying issue in common, their large screens attract plenty of fingerprints. Luckily Boxwave Screen Puffs are here to help clean up those screens. Screen Puffs are made out of "non-abrasive" and "lint-free" material that can be used to wipe away dust and fingerprints from your device screen. They're also portable, you can even attach them directly to your iPhone case. They come in seven colors and you can pick them up for the low price of only $2.95 a piece or $15.95 for the "Happy Pack" which includes all seven colors.
Here's a look at the Boxwave Screen Puffs: © 2002-2009 BoxWave Corporation. (Downloaded from Boxwave.com).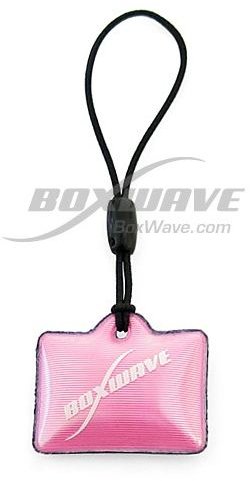 5. Marware Quick Vue Case For iPhone
I mentioned the Incipio Eco|Case earlier, which is great if you're going green, but sometimes you need better protection for your device, and that's where the MarWare Quick Vue for iPhone case comes into play. This rubberized accessory closes around your entire phone while still allowing access via a quick release hatch to your unit's screen, dock connector, and even the iPhone's camera lens and headphone port. This case is great for construction workers and anyone else looking for strong, confident protection for their devices.
Take a look below at the Quick Vue: © Marware (Downloaded via Marware.com).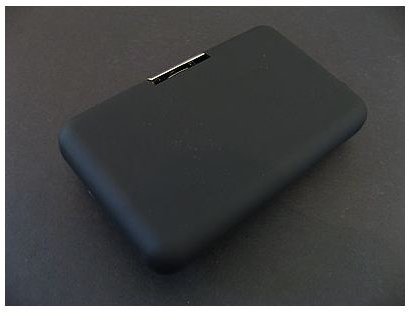 4. JVC Dual iPod/iPhone Dock
Sure docking stations have been around for a long time now, but I love the dual functionality that this device provides. You can literally throw in your iPhone and start playing tunes immediately while simultaneously charging your iPod, or even switch between both units to take advantage of your entire music library.
Here's a look at this sleek looking device: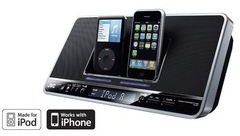 3. Kensington Mini-Battery Pack
The Kensington Mini-Battery is exactly what you need when your device's battery is running low but you're not done for the day. Simply plug the Mini-Battery into your device charging port and you can continue on your merry way with an additional three hours of talk-time. After testing, I can attest that three hours is about right when you're using your iPhone for minimal to moderate use. For about $30, it's well worth the price.
Here's the adapter: © 2009 Kensington Computer Products Group. Downloaded via Kensington website.

2. Wi-Gear "iMuffs"
The Wi-Gear iMuffs are my favorite iPhone adapter because they turn the iPhone into a stereo Bluetooth capable device. Simply plug in the adapter, put on the iMuff headphones, and begin to play your music on your device. If you want to use A2DP this is an easy way to take advantage of that ability. The iMuffs don't look half bad either.
Check out the picture below: © 2005-2009 Wi-Gear Inc. (Downloaded via wi-gear.com).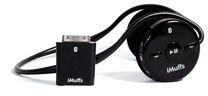 1. PPC Techs Apple iPhoneWriteSHIELD
The folks at Pocketpctechs.com definitely know how to make a quality product, and when it comes to protecting your device's screen their screen protector, known as the WriteShield, is the way to go. This accessory is crystal clear, offers a glossy finish, and it gets rid of 99% of UV rays, while not reducing brightness. The PPC Techs iPhone screen protector is also easy to apply with no bubbles or other issues.
Here's a look at the screen protector kit PPCTechs offers for easier protector installs: © PocketPCTechs, Inc.(Photos taken from eXpansys-USA.com with permission).
References
Images Credit: Images provided by respective manufacturers.