Looking for iPhone Bluetooth Music Headphones? Here's an iPhone Hack to Listen to Music Through Bluetooth Headphones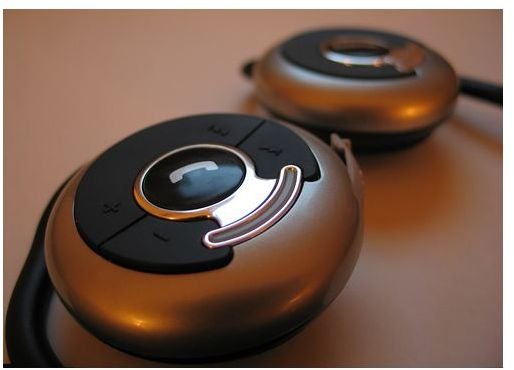 Listen To Your Favorite Tunes On Your Bluetooth
You've just bought or been gifted a brand new headset (or headphones) that is bluetooth-enabled. You already know that your iPhone can wirelessly relay calls to the bluetooth while you're on the go, but did you know that you can listen to your favorite tunes on that same bluetooth? It isn't easy, but after five or six tries, you'll be surprised how second-nature the procedure becomes.
It seems incredible to think that Apple wouldn't include something as simple as a "change audio source" button for the music section of the cell phone, but sure enough they didn't. And while you're waiting for a complete bluetooth compatibility upgrade, you can at least try out our method.
There is one small caveat however. Because the bluetooth compatibility currently on the iPhone as a whole only supports headsets, mono sound is the only available sound that can be transmitted. Therefore, forget about using your fancy stereo bluetooth headphones for the iPhone, you're better off investing in a different music player.
All that being said, let's get to the steps.
The Hack
1. Click on the phone icon on the iPhone
2. Go to the keypad and type in the following command precisely as written: *#307#
3. Once the incoming call screen comes up, click the "answer call" button on the bluetooth, then the answer button on the iPhone
4. Now, hit the home button and get back to the home screen
5. Click on the phone icon again, get back to the keypad and type in 0
6. Answer the phone by clicking on the iPhone's answer button and this time, make sure to click on the "sources" button and click on your bluetooth
7. Now head back to the home screen and start listening to whatever you want - either iPod tunes or any other apps
During this time, you won't be able to use cellular connections or any kind of outside connections to the internet. In order to restore your connections, you'll have to reboot the iPhone once you've heard everything you wanted to.
This method is a little convoluted to say the least, but at least you won't be losing a vital function of your phone. The ability to listen to your music wirelessly via your bluetooth headphone is something that is priceless - and even though the sound will be mono, until Apple decides to unleash upon the world a firmware update that takes care of this issue once and for all, you'll at least be able to use it.
Photo Credit: Stormbuster