Record Videos on iPhone with Cycorder App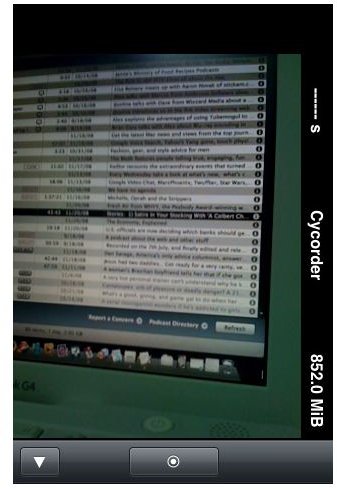 Cycorder is the brainchild of Jay Freeman (aka Saurik), the developer of Cydia.app; an installer for native iPhone applications. If you are not familiar with Jay Freeman, check out his popular iPhone customization app called WinterBoard.
Technical Specifications
Cycorder is a free video recording application capable of capturing 6-15 frames per second, depending on lighting conditions.
Moving on, video files are recorded at 384 x 288 pixels, at 4x3 (television) aspect ratio. Sure, the resolution isn't pretty but the video output is actually watchable.
It works by using real-time MJPEG video compression that is commonly found in most point and shoot digital cameras. The best part is that there is no delay in between recording the video and saving it on your iPhone, which ensures quality video on the fly.
As of now, all recorded Quicktime.mov files can be retrieved from /var/mobile/Media/Videos via SSH.
However, Cycorder is not available for iPhone O.S 4 and as such there has been no development since 2008.
How to Use Cycorder
Tap on the Cycorder icon present on your iPhone SpringBoard to launch the application.
Upon launching Cycorder, you can start recording by hitting the "Record" button. The amount of storage left can be seen at the top-right hand corner of the screen. When you are done recording the video, press Stop button to stop the recording and let Cycorder save the video on your iPhone.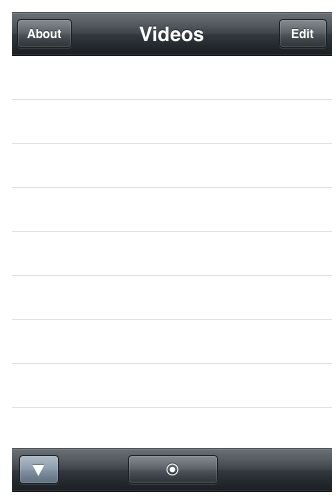 Pressing the button at the bottom-right hand corner of the screen will present you with all the videos that have been taken. Basic functions like playback, move and delete can be executed as well.
Future Development
There doesn't seem to be any activity going around for further enhancement in this application as Apple have come up with a better video recording application with iPhone O.S 4.
The latest release version 0.9-5 was out in September 7, 2008. Gosh! The version number is not even 1.
This release might not be heavy on features but includes major bug fixes and enhancements in features like.
Ability to share videos via Email / YouTube.
Ability to change quality / resolution settings.
Automatic portrait recording using the accelerometer.
Ability to rename, annotate and tag videos.
Quick pause when capturing a video.
It's For Older iPhones
Do note that Cycorder requires a jailbroken iPhone or iPhone 3G running firmware 2.x or a firmware lower than 4.0.
I was quite surprised that Apple never enabled video recording on the first generation iPhone or even the newer 3G iPhone. The only time they could think of a video application was when they were about to release iPhone 4 and were criticized by many iPhone users for not releasing a video app.
Cycorder proves that the iPhone camera is able to capture video and hopefully, a future version may come up with better quality and features that beat the current iPhone O.S 4 video app.
References
Screenshots from Cycorder for iPhone.