5 iPhone Apps Worth Jailbreaking For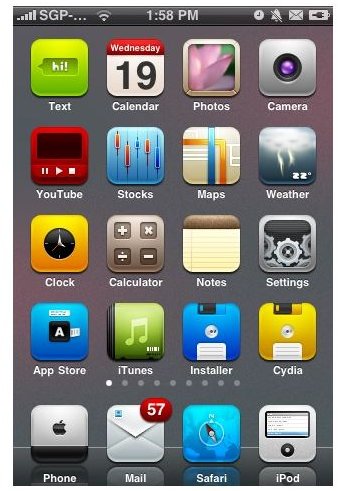 WinterBoard
WinterBoard is probably the most popular app within the Jailbreak community. Developed as a replacement to SummerBoard, Jay Freeman has been working hard to improve it. With WinterBoard, you can customize almost every single aspect of your iPhone GUI. You can change icons, wallpaper, dock, SMS balloons and, if you want, use a video as your wallpaper.
Cydia provides a repository of themes that are free for download so less tech-savvy folks do not have to worry about SSH.
SBSettings
SBSettings allows you to manage your iPhone settings quickly and easily without using the built-in iPhone Settings app. The SBSettings app brings various toggle switches from the Settings app directly to the iPhone's home screen. To launch this app, you need to tap the status bar with two fingers or swipe the iPhone's status bar. Once the app is open, you can see various toggle switches available from the Settings app such as 3G, Wi-Fi, Brightness, etc. Simply tap the switch to enable or disable a feature (green is "On," red is "Off"). SBSettings can be launched from almost anywhere, even when you are browsing the Internet or using another app. It can be purchased at the Cydia store.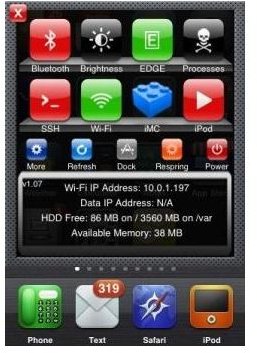 3G Unrestrictor
In short, 3G Unrestrictor allows you to go around the iPhone's restrictions and limitations of being unable to use some apps such as Skype, FaceTime or SlingPlayer while on a mobile Internet connection (3G, EDGE, etc.). It tricks applications into believing your phone is in Wi-Fi when it is actually on 3G or EDGE.
While your iPhone is on 3G/EDGE/GPRS, you can:
Make and receive FaceTime calls.
Watch YouTube videos in high quality.
Download apps, podcasts, music and TV shows larger than 20 MB from the iTunes Store.
Watch TV with SlingPlayer, EyeTV, Sky Mobile TV, HavaPlayer or other TV apps.
Make free calls using Skype or other VoIP software without additional fees.
3G Unrestrictor is $3.99 at the Cydia store.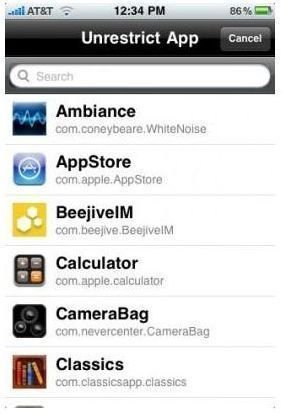 Wi-Fi Sync
Wi-Fi Sync allows the user to wirelessly sync their iPhone as well as their iPod and iPad. iTunes can be wirelessly synced with an iPhone at the touch of a button with this app – no need to use a USB cable anymore. The app is compatible with not only Mac OS X, 10.5 and 10.6, but also Windows 7, Windows XP, and Windows Vista.
It is available at the Cydia store and at getwifisync.com. The desktop client is free but the iPhone app costs $9.99.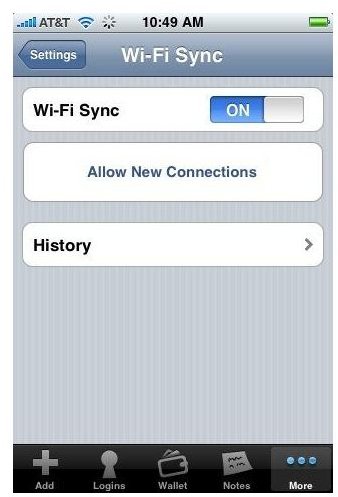 MyWi
With MyWi, you can create your own Hotspot wherever you are. It allows you to share your Internet connection with your computer, laptop or other iDevices. No need to search for the nearest Startbucks, library or bookstore; now you can get Wi-Fi anywhere. MyWi can also do USB or Bluetooth tethering for any of your other devices and you can get it for $19.99 at the Cydia store.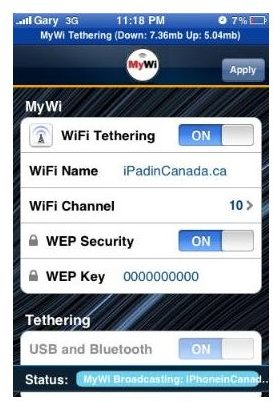 I hope these applications will be of great use to you guys. For more ideas check out the top ten Cydia apps.
References