10 Christmas iPhone Apps to Put You in the Holiday Spirit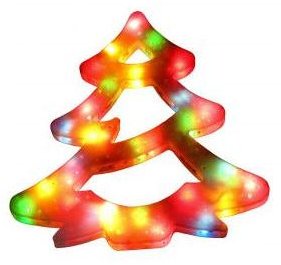 Let it Snow Globe
If you've liked shaking those cutesy snow globes when you were a kid, you might actually like this iPhone app. It basically turns your iPhone screen into a virtual snow globe. Then using the iPhone's accelerometer, you can shake your iPhone and watch the snow cascade over Santa who is standing beside a Christmas tree. Just in time for the Holiday Season and a chance for you to show off your iPhone to your friends and family without appearing to be bragging about it. This iPhone app will cost you $.99.
Xmas Bell
If you want another Christmas-inspired application that turn your iPhone into something else, how about this Xmas Bell application which transforms your iPhone's screen into a well, Xmas Bell. You even have three choices of Xmas Bell to display on your screen plus the app would also give you a Christmas countdown. How cool is that? The thing is, turning your iPhone into a Christmas Bell complete with a countdown is a bit more expensive than the turning your iPhone into a Snow Globe. This iPhone app will set you back $1.99.
iChristmas Tree
Here's another iPhone app perfect for Christmas. This time around you are given a bare Christmas tree and you are tasked to decorate and make it the most colorful Christmas tree you've ever have. You are give various Christmas ornaments which you can use and when you're done decorating your iPhone Christmas tree, you can capture a snapshot of it and store in your iPhone. Another, just in time for the Holidays iPhone app which would only cost you $.99.
Sleeps to Christmas
This free Christmas-inspired iPhone application is a virtual Christmas countdown application. It displays an image of Santa holding a placard that says how many sleeps are left before Christmas. It even comes several Christmas tunes to accompany the countdown. Best part is, these iPhone applications will not cost you a penny - it's FREE!
LetItSnow
For those who wants to experience Winter Wonderland even just virtually, these iPhone applications gives that chance for us. This application lets you create a virtual Winter Wonderland on your iPhone screen; it's as simple as that. So, if you'll like letting it snow on your iPhone, grab this application for $.99.
Santa's Sleigh Bells Christmas
Turn your iPhone into Sleigh Bells and share it with your loved ones during the Holiday Seasons. You can enjoy Santa's Sleigh Bells with your friends and family for free just by shaking your iPhone.
A Christmas SnowPhone
This is a rich Christmas iPhone-application which would definitely give you the spirit of Christmas the moment you install it on your iPhone. It turns your iPhone into a Christmas village complete with a facility for making it as a Christmas greeting card or a digital snow globe. The application also allows you to print the Christmas scenery or use it as Wallpaper for your iPhone. This iPhone app will set you back for $.99 as well.
Santa's Run
If you're looking for a nice iPhone game to help you get into the holiday mood, look no further than Santa's Run. The objective of the game is to flick as many Christmas presents as possible into house chimneys. Yup, that's how Father Christmas a.k.a Santa Claus is supposed to deliver gifts, right? So, prepare yourself for some thumb flicking action similar to Paper Toss. But this time instead of flick crumpled paper you need to flick presents. If you fail, some kids are sure to have a lonely Christmas Day.
Christmas Book for the iPhone
Celebrate Christmas Eve the old fashion way with your kids and your loving wife. Tell them an old-fashioned and traditional Christmas story with this iPhone application. It includes classics such as; Twas the Night Before Christmas, A Christmas Carol, Info About Santa Claus, 12 Days of Christmas, Pocket Mistletoe, and lyrics to 14 traditional Christmas songs. All for $.99.
Christmas Sounds
What better way to inflict the spirit of Christmas with your friends and family as early as now but through Christmas sounds and songs. This iPhone application lets you do that with its various Christmas sounds such as Sleigh Bells, Santa's Ho Ho Ho, church bells, fire crackling and various Christmas songs. Best part of this iPhone app is that you can play them over your iPhone while making phone calls. This application will also set you back for $.99.