Twittelator Pro Review: The Best Twitter iPhone App for Power Users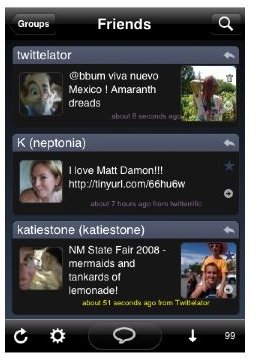 Are You a Twitter Power User?
I'm a Twitter addict. If people ask me why I'm tweeting incessantly, I can't even begin to explain it. I guess I just like to believe that relationships can be between strangers over tiny bits of lifecasting. Maybe I'm wrong, but one thing I do know is that there are a lot of Twitter clients out there in the iPhone App Store and weeding out the good from the bad can be a little daunting.
Twitterlator Pro, like Twitterific Pro, is a paid version of a free application. Or rather, the free versions of these apps are watered down representations of their bigger, badder brothers. The question is, though, do you really need to pay for something you can basically get for free?
The free version of Twittelator, known simply as Twittelator, is a solid app. You can tweet, you can take pics that are added via the twitpic.com URL, and it even offers location-based functions that include a panic button, the pressing of which will populate a tweet with your exact location asking for the Twitterverse to help you. Twitterlator Pro, on the other hand, does these things and more!
The Pro version of the app supports four different colored skins to 'match your mood', so whenever you're feeling rather yellow, just click on the 'Canary' theme and yellow-it-up. Twitterlator Pro also displays twitpic.com photos in the actual message in a kind of thumbnail view. This is more aesthetic than functional, but it's a nice touch nonetheless.
Twitterlator Pro allows you to create multiple accounts for those people that have them to add. The app also has 'Bookmark', 'Recent', and 'Nearby' filter options for those organizationally driven Twitterers.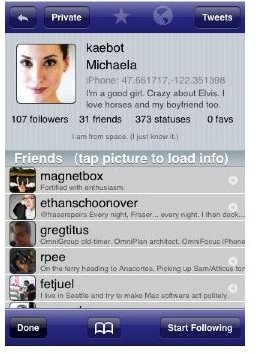 The bottom line is that app definitely justifies it's $4.99 price tag. It differentiates itself from not only the free Twittelator, but from the other Twitter apps out there. The app is certainly the most full featured Twitter client available right now and pulls off this task without sacrificing user-friendliness. Twittelator Pro is worth opening your wallet for.
This post is part of the series: Paid iPhone Apps You Should Spring For.
Sure, you can get the freebie versions of these paid apps, but the features they are missing might be enough to make you open up your wallet. Which apps should you pay for and which ones should you avoid? Find out here.