How to Organize iPhone Apps: A Guide to Techniques and Specialized Apps to Help You Get to Your Most Used iPhone Apps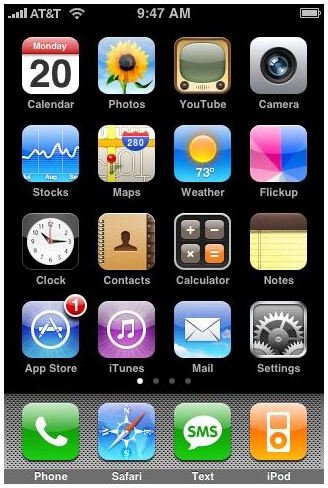 Benefits of Keeping Your Apps Organizned
Unlike the Windows Mobile devices that utilize the age old start button, programs, etc., getting to your apps on the iPhone is just intuitive. It makes sense to have your programs available at the single tap of a finger. As long as you keep your apps somewhat organized, this is definitely superior to the old way of accessing programs.
Different Categories of iPhone Apps
There are three main categories of applications available for the iPhone:
1. Apps for the Apple App Store - Applications downloaded through Apple for the iPhone
2. Web Apps - Applications that run on other websites, utilized through the internet features on the iPhone
3. Apps for Jailbroken iPhones - If you jailbreak your iPhone, then there are a myriad of other apps by third party developers available.
This article deals with how to organize apps in the first two categories.
Rearranging Apps
Downloading apps from the App store can be addicting, especially since there are so many that are free! It's quite easy to fill up three or four pages of apps in a short period of time. It makes sense to want the apps that we most often use on our main homescreen.
In order to rearrange the apps (which wasn't available when the first iPhone was released), simply hold down any of the icons, and they will start to jiggle. As long as they are in their "jello" state, you can drag them back and forth to different pages. Organizing you apps from the App Store is a breeze.
Consolidating Apps Into One Program
Now, if you use web apps a lot, you probably have them bookmarked in Safari or even have a shortcut to the desktop. That will work, but there is an App available through the App Store called Web Apps by Alifsoft that is available for $0.99.
This organizational app basically consolidates your web apps into one program, which you can easily browse through and launch your web apps from. It also allows you to search for and discover new apps. It is well worth the price to keep your iPhone organized.