Top Five Entrepreneur Apps on iPhone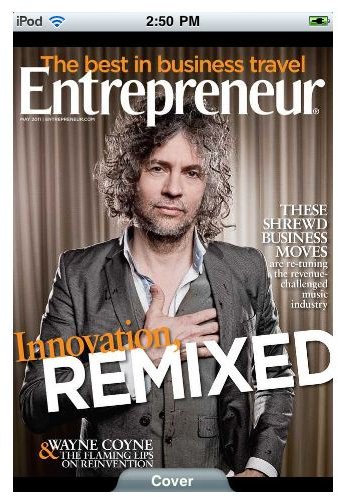 There's nothing worse than missing out on a deal when you are an entrepreneur and that little device in your pocket means that you don't have to. The following range of apps are all quite different in what they do, but they all have one thing in common – to help you become better at what you do.
Stay more organized with a detailed notes app, edit and create documents on the go, keep on track with your budgets, scan business cards to add to your contacts automatically, and catch up on a bit of suitable reading material to improve your entrepreneur performance.
Entrepreneur Magazine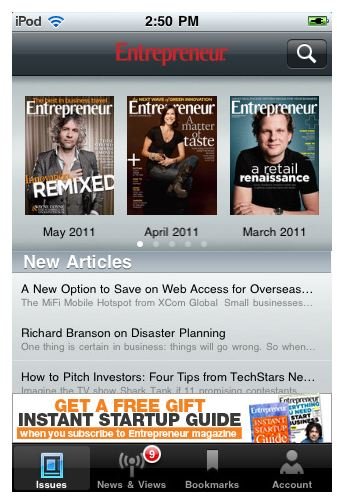 Entrepreneur Magazine on the iPhone is everything you get with your print copy, but with a whole lot more besides – so much more portable too. Use your commuting time to catch up on the latest events and interesting articles using the gorgeous iPhone retina display, plus you can enjoy a lot of content that is only available on the digital version of the magazine.
It has some really nice touches like videos and slideshows that just aren't possible with a print magazine, and it's not just there for its own sake either – it really does add to the overall enjoyment. Interactive elements abound, articles are easy to share, and there are embedded links where you can get taken to outside sources for added information.
There's a handy bookmark feature, as well as an easy search facility if you are looking for something in particular, and if you are new to digital magazines don't worry, as there are loads of options to alter text size and all those things that make reading on a digital device more readable.
As soon as you take a look at this app the display will blow you away and you'll be instantly hooked – there's nothing to dislike.
Evernote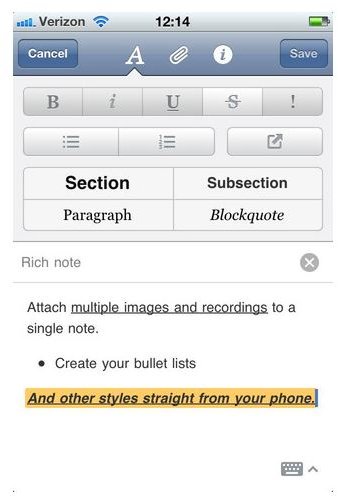 Evernote is one of my personal favorite apps as it's just one of those that you go back to time and again, many times, and on a daily basis. You can use it just as a simple notetaking app that syncs across platforms – it's on Android as well as the web – or add much more information to suit the occasion. You can add photos of sites you are checking out for your next venture with accompanying notes, add bulletpoints, a voice note, or add geo location information. The ability to make text within an image completely searchable is very valuable too.
As an entrepreneur you probably have so much information in your brain at any one time that you just don't know what to do with it – Evernote helps you remember every little thing in a really simple and accessible way. Make notes when you're out and about and still have access to them when you get back to your computer at the office.
For me it's one of those apps that once you get, you'll wonder how you ever lived without it.
Budgets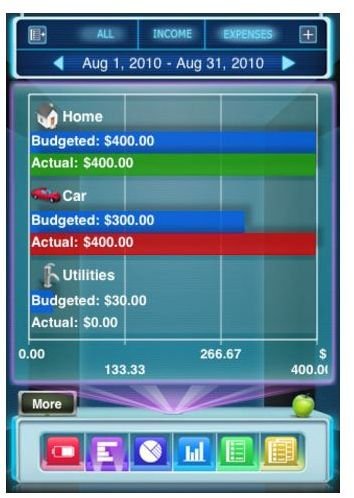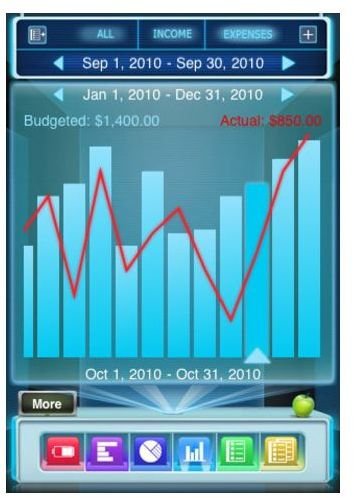 Budgeting is probably one of your most-used words as an entrepreneur, and you can worry a lot less about seeing what is what with this great Budgets app. Although all of the examples you'll often see for this app involve the home life, it has way more functionality than most apps of this type and is highly suitable for an entrepreneur on the go.
As well as being easy to use and understand, there are loads of features that make this a stand-out option. It's very visual in its approach, which is what works best on an iPhone business app, as you don't have time to trawl through lines of numbers to see how things are doing on each of your projects. The graphical data is particularly appealing at showing you at a glance what the state of your finances and budget is.
You can categorize different types of expenses, choose different ways of viewing the data, export to Excel and, most importantly, see where you are under or overplanning in each area of your projects. The syncing operation also makes this app a must-have choice for any entrepreneur.
Documents to Go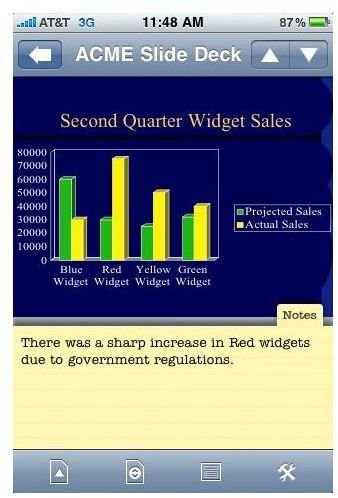 Not the cheapest app out there, but Documents to Go is well worth the pricetag for a business entrepreneur on the go. You don't need to worry about laying your hands on the details of that particular contract, or the pricing details you'd agreed with a contractor, as Documents to Go is exactly what you'd think – all your documents are available at a tap no matter where you are.
You can access all your Microsoft Office files to view and to edit, and it's all supremely well organized and slick just like an app of this type should be. Unbelievably you can also create new files using this app too, which is quite a feat. Almost all actions you'd use back at your desk you can use on this app – even more advanced features – so there's not a lot of "argh" factor here. It's not only Office files you can view either, those everpresent PDFs and RTFs are also included, as are iWork and Text files, so there's hardly any file type you can throw at it that DCG can't handle.
To complete the all-round package you also get a desktop app for your PC or Mac for easy access and syncing of files back at the office.
The only downside is the price, but really it's well worth it in the long run.
ScanBizCards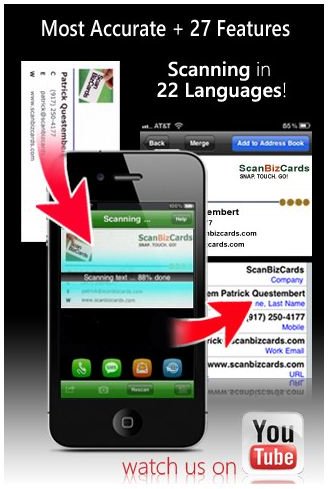 Don't let the app name fool you as this is way more than just a scanner app; although this is a really useful app to have just for that purpose if you wish. Once you've scanned a business card it translates all the information automatically and enters the details into your address book; and it does this in 22 different languages too. You can also submit your business card images to be manually translated, or even make use of a flatbed scanner to scan multiple cards at one time – the app can cope with all of that too. There is also now the added feature of having iCloud instant uploads so you don't need to worry about losing any info or repeating the process again for your iPad when you get back to the office.
The thing that really makes this app stand out though is that there are so many extras. It is compatible with LinkedIn and Salesforce as well as added functions like exporting info to Excel, or setting up pertinent calendar reminders. So scan a card, add it to your contacts and then add a reminder to call or schedule a meeting all in one go.
As a forgetful person I also love that the actual image of the card gets saved too, so that you can then browse through – much like the coverflow album browse on an iPod. So if you can remember meeting a certain person and that they had a particular look to their business card you can easily find that person's name.
There's a whole host of business and productivity apps out there, but I think these ones really address what entrepreneurs specifically are looking for. Let us know if there's an app we've missed, that you couldn't live without.
References