Top Five iPhone Apps for Tween Boys: Parent Approved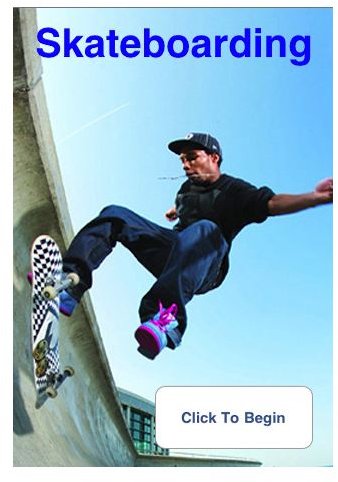 Learn Skateboarding
Skateboarding seems one of those hobbies that is always destined to be cool, especially among tween and teen boys. The problem with being a tween boy with a passion for the board is that some of those moves (and even some of the basics) can be hard to get the hang of. The Learn Skateboarding app is great for clearly demonstrating how to tackle a whole host of moves in a really achievable way – much better than letting your tween trying to figure them out himself.
It's basically a collection of instructional videos that will help your tween to get the hang of some beginner moves and some intermediate ones too – no advanced moves here, which in my opinion makes it all the more worthwhile for an inexperienced tween. The basics are really basic (my favorite lesson here being "how to stop"!), and then there are some pretty cool, but achievable moves like old skool tricks, how to heel flip, how to kickback etc. I could go on, there really are loads.
It'll set you back $4.99, which isn't a cheap app, but just think of how much you'll be saving in purchases of band aids.
Comics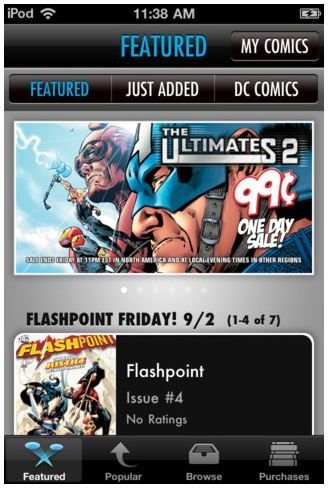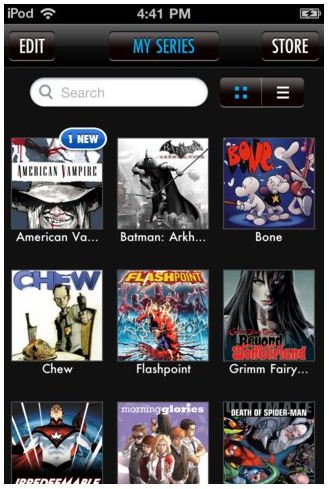 This app is bound to suit any tween boy with a bent for comic books as it's the only iPhone app out there that gives you access to DC, Marvel, Red 5, Digital Manga, and a whole lot more besides.
Reading a comic on the small iPhone screen may not seem like the best way to enjoy these graphic creations, but actually it's all done very well and the retina display really does do the comics justice. There are options to zoom in when you need to or use the Guided View Technology which takes care of this problem. Selecting your chosen comic is made easy and the whole process is very slick and streamlined.
The app itself is free, but obviously there are varying charges for the comics themselves, although I should point out that you get access to around 500 titles for free!
myHomework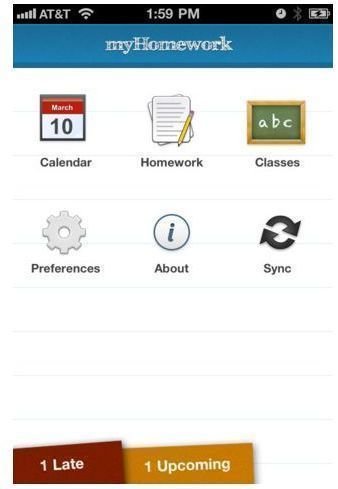 One area of a tween's life guaranteed to cause friction is that of homework. As there's really no getting around the fact that it has to be done, you might as well be organized at doing it, which is where the myHomework app comes in.
With so much homework flying around it's genuinely easy to lose track of what's due. There are many great features in this app, but the best one is that you get a really easy to understand color coded system in the app to tell you what's due – red if it's overdue and amber if you have a deadline fast approaching. Better than that you'll get a reminder on your iPhone even when the app isn't open telling you when you have an assignment due.
The app lets you look at your calendar to get an idea of your schedule, with the added possibility of adding notes to each of your homework entries and there's even a function for keeping up with A weeks and B weeks should your timetable change from week to week.
It's really easy to use, and it's free, so there's no excuse to miss a class again.
Soccer Skills and Drills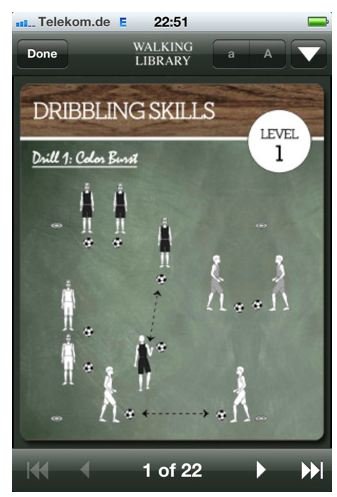 I don't know a tween boy who doesn't love soccer, but let's face it, much like when we were younger, it's not a skill that is natural to everyone. Sports teachers seem to expect you to somehow know this stuff which can really affect the child's enjoyment of the game, so this Soccer Skills and Drills app is really rather handy.
It's split into 9 different categories with 130 drills in total, which should keep any tween busy. It's a very visual app, and is easy to use, but there is a library full of useful information to look up when you need to as well – why is it that everyone seems to know what the offside rule is apart from you?
There are different experience levels, and potential goalkeepers will be kept satisfied too. This is a great app for parents to use to help their children, or to hand over to them to take a look at what they should be doing – maybe you could even pass some tips on to the coach for the whole team to benefit.
NBA Jam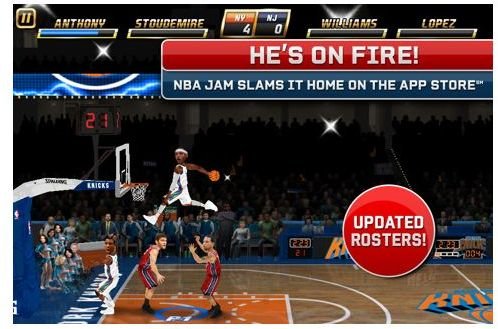 Finding suitable games for a tween boy to play on the iPhone isn't easy as it obviously depends on your tween's interests, but NBA JAM was chosen for ticking all the boxes for tweens and parents – even if you aren't a basketball fan. In fact it's actually a pretty good game for parents to play when your son isn't in the vicinity too.
It's got a really nice feel to it, albeit a bit retro, but is instantly addictive and enjoyable. You can take part in challenges as you play which ultimately unlocks more cool stuff in the game so it really does keep you coming back for more. It's just lots of fun.
Compared to a lot of games that might be tween friendly, it also stands up well in terms of price too at just 99 cents.
Of course all tween boys are different, but this should be enough of a selection to keep the majority happy. Please drop us a line if you find a particularly successful app that we might want to add to the list.
References