iPhone 4S Secrets - Getting the Most from Your New iPhone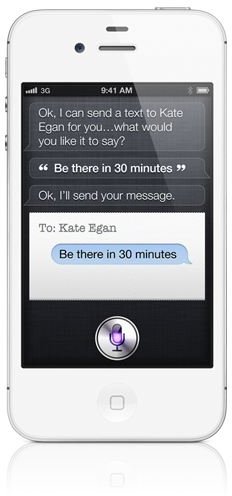 Get to Know Siri, and Let Siri Get to Know You
We'll start with the most exciting aspect of the iPhone 4S – its voice controlled personal assistant, Siri. This incredible aspect of the new iOS device removes the need for specific voice commands, and instead allows you to talk naturally to execute commands and perform functions through voice recognition.
Siri is just like any assistant, of course. If you don't tell it who your wife, or sister, or mother or father are, how can it get in touch with them for you when you say, "Hey, Siri! Send my dad a message to let him know I'm on the way"? Open your Contacts app and edit the entries for your family members in turn. If this entry is for your wife, tap the "Add Field" button and select "Related People."
Enter yourself in the top field, select what relation the contact is using the label in the next field, and add that person from the address book. Siri now knows who your wife is, and will act on that information accordingly. But if you want to go Star Trek on the family tree process, hold down the Home button to activate Siri and say, "Jeri Ryan is my wife" instead.
LED Alerts
Like all iPhones, the iPhone 4S sings and dances when you receive a new message. But with the introduction of iOS 5 you can also add a blinding light to your notifications, just in case you happen to have put the handset down for two seconds and aren't glued to its screen as you should be.
The camera flash on the back of the iPhone 4S is impressively bright, and can now be used to grab your attention as well as lighting up someone's face when you snap them. Launch the Settings app and tap the "General" button. Give the "Accessibility" button a tap, and the iPhone 4S's alert options are displayed.
Slide the "LED Flash for Alerts" switch to "On." Now, when you receive a text or another kind of alert-activating message, the LED will flash along with any other sound and vibration options you've switched on. A great alternative to a buzzing handset that's as noisy in silent mode as it is when bleeping.
Wi-Fi Sync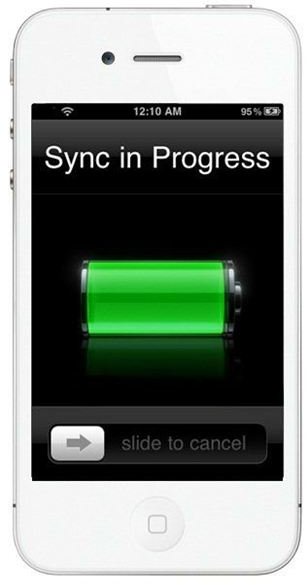 For such a well-connected device it has always been a matter of some confusion as to why Apple required you to hook the device up to your computer using a cable. The whole thing just seems so last century.
No longer, however. Your iPhone 4S is capable of a wireless sync, allowing you to backup up the device with iTunes, copy new games and apps between the computer and device over the air, and to transfer any exciting new multimedia content you might have waiting for you in your iTunes account.
Before you can go wireless, you need to connect your iPhone 4S to the computer using its USB cable one more time. Click the entry for your iPhone 4S in the "Devices" section of iTunes and open the "Summary" tab in the main iTunes window. Scroll down a little to the "Options" section and check the "Sync with this iPhone over Wi-Fi" box.
Note that you'll need iTunes version 10.5 (or later), and that Wi-Fi syncing is going to take its toll on your iPhone 4S's battery – especially if you've got lots of apps, videos and music to send back and forth.
Text Macros
It's actually very impressive how teenagers have developed their own written language that allows them to compress as much information into a 160 character SMS text message as possible. We're not all quite so fluent in text speak, however, so setting up your iPhone 4S to save you time on typing, yet spell out the words for old people to understand, is a great new feature.
These text macros allow you to enter your own abbreviations, which are then replaced by the full meaning when you type them into your iPhone 4S. For example, setting up "BTW" as a text macro will change the abbreviation into the full "by the way" whenever you type it into iMessages, or an email.
Set up your iPhone 4S's text macros by opening the Settings application and tapping the "General" option, followed by "Keyboard." Scroll to the "Shortcuts" section and begin compiling a list of abbreviations and what they mean.
AirPlay Mirroring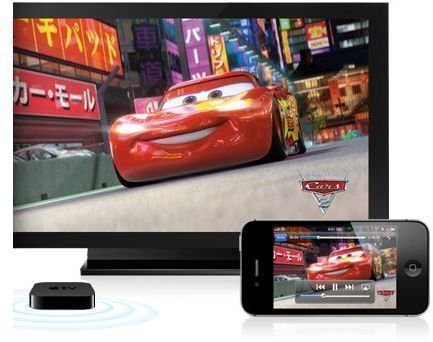 The iPhone 4S is a powerful device. Powerful enough to take on previous generation living room consoles, in fact. The only real difference between the games of the PlayStation 2 and the iPhone 4S is screen size. Or, at least, it was.
If you also happen to own an Apple TV unit, AirPlay Mirroring is just what you need to expand the handset's screen to TV proportions. This great feature of the latest iOS operating system is ready and setup on your iPhone 4S as soon as it comes out of the box, and doesn't even need a cable between the handset and the Apple TV.
Make sure your iPhone 4S is on the same wireless network as the Apple TV unit, which it undoubtedly already is given that you're probably sat in your own living room. Launch the Settings app on the Apple TV, select the "AirPlay" option and flip the switch to "On."
AirPlay has its own taskbar in the multitasking panel on your iPhone 4S, so double-click the Home button to reveal it. Slide the multitasking panel to the right, then slide it again past the iPod control to get to the AirPlay controls. Tap the "AirPlay" button and a list of compatible devices found on your network is displayed. Tap whichever one you want to mirror the iPhone 4S's screen on, and the magic works itself. Full size iPhone gaming.
References
This post is part of the series: The iPhone 4S
Wondering whether to buy an iPhone 4S? Unsure what to do with it if you do buy one? This technology series covers everything you need to know about adopting Apple's hardware and software upgrade to the outstanding iPhone 4S.