How to Download Files from a MacBook Pro to an iPhone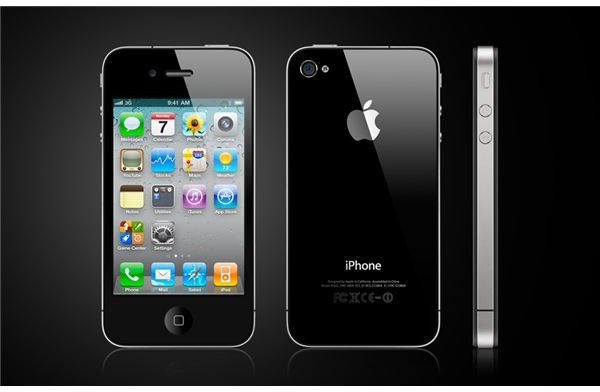 Your Pocket Computer
The iPhone is a powerful little handheld computer that also happens to take phone calls. So why can't you put the files you want where you want on

it, like your home computer? It has something to do with Apple's "uniform customer experience," and it can seem awfully inconvenient sometimes to many people. Luckily, you actually are able to get files where you want them from your Macbook. (This also applies to all other kinds of Macs, as well as to PCs, though it's a little different and not described here.)
You've got a couple of different ways of learning how to download files from a Macbook Pro to an iPhone – the largest factor being whether or not your iPhone is jailbroken. It's not strictly necessary, although jailbreaking removes many of Apple's limitations on your phone and makes things much easier. It's your device and your choice whether to jailbreak your iPhone or not.
Throughout this article we'll look at apps and solutions to help you, whether you have a jailbroken phone or not, and all the useful links to these tools can be found in the references section at the end of the article.
App Store Apps
The easiest way to do things is to get an app from the App Store. Before jailbreaking my phone, I used an app called Folders Pro.
Folders Pro ($2.99, Apple App Store) is a neat app that lets you move files back and forth from a special area created by the app on your phone. It's pretty easy to use, however you can't transfer files with a USB cable, meaning you can only transfer via WiFi. This could mean slow transfers if you're trying to copy many large files. The files are also stored in the app's data, which means that if you delete the Folders Pro app, you've lost all the files you put on your phone.
Air Sharing ($2.99, Apple App Store) seems to be basically the same thing, only a little more pricey. It seems to be a solid program, but I have not used it personally.
Folders Pro worked exactly like it said it would, but I felt it wasn't the best solution for me. If you don't want to jailbreak your iPhone though, it's a solid choice.
Mac Programs
iPhone Explorer (Free download, Macroplant) lets you access your iPhone's storage like any other hard drive or USB memory stick. You can place files where they won't be so easy to delete, unlike Folders Pro. You can also take files from your iPhone and copy them to a safe place, like your Angry Birds save data. You can also copy said data between multiple iPhones, and never have to replay any levels again on a new device (unless you really want to.) Transferring music from your phone is a little tricky, since the iPhone stores music in a difficult-to-understand sorting system which looks like gibberish to the naked eye. It's possible to find the songs you want eventually.
DiskAid (Free trial, DigiDNA) is a nice little program. There's a free trial so you can see if it's worth paying a little short of ten dollars for.
There's also MacX iPhone Mounter, ($25.95, Digiarty) which also seems to be the same type of program, only a bit more expensive.
If you want to be able to use your iPhone like any other storage media for your files and don't want to jailbreak, these are good choices to consider.
Options for Jailbroken iPhones
You may not want to jailbreak, or remove some of Apple's limitations from, your phone. If you do, however, you can access the contents of your iPhone and transfer files back and forth as you see fit. The best way to do this is with a free program called Cyberduck – see our Cyberduck tutorial to help you further. It's not the quickest or easiest choice at first, but ultimately it integrates very well and becomes as easy as using Finder.
Another thing you can do with a Jailbroken iPhone is to download files from Dropbox in Safari. There's a neat pair of apps you can get through Cydia, called iFile and Safari Download Manager, that combo quite well.
Safari Download Manager ($5, Cydia App Store) lets you download files on your iPhone as if you were using your Mac and Safari. It is two dollars cheaper if you already have iFile ($4, Cydia App Store.) iFile is basically Finder with, the added capabilities of Cyberduck. What this means is that you can download files from your Dropbox web page (not the iPhone app) to your phone, and sort, view and edit the files as you see fit just like on your Mac. You may have to get another app from Cydia (which depends on the file type) to use the file properly as iPhones are like Macs in that they only support certain file types out of the box.
In Closing
There are many ways to make your iPhone do and keep your files the way you want it to. Hopefully you have found our guide on how to download files from a Macbook Pro to an iPhone helpful. Please leave a comment if you know a better or easier way to do it!
References